Fed up of not being able to find important clients? Tag them! This plugin allows you to tag your records to identify them instantly. Color coded tags make it even simpler to catch them. Through Tag Management for SuiteCRM, the user can handle large amounts of records with similar attributes or types. The user can also easily find any contents, important customer, important notes etc. through appropriate tagging.
#978 - Managed Predefined Tags Not Working
Closed
Bug?
created by ACM

Verified Purchase

2 years ago
Hi,
We purchased version 3.2.4 on 2/20/18. Installed on LTS 7.8.15.
We installed and verified the license.
Next step was to Create Pre-Defined Tags by clicking "Manage Predefine Tags" in the Admin Area. This does not work.
When attempting to create a pre-defined tag, we enter our tag name, then select a color using the picker. PROBLEM: the Predefine tag textbox is automatically updated with the hex value of the chosen color and this hex value replaces our Tag string: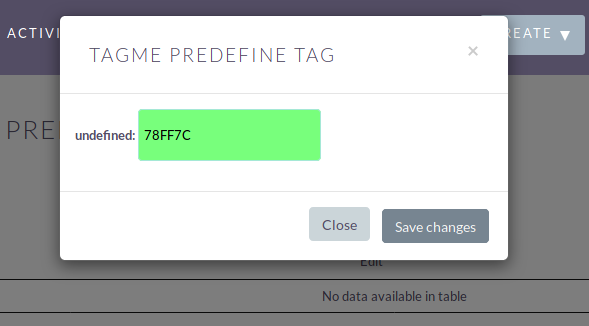 The same thing happens when we click on the "Save Changes" button. The following alert pops up: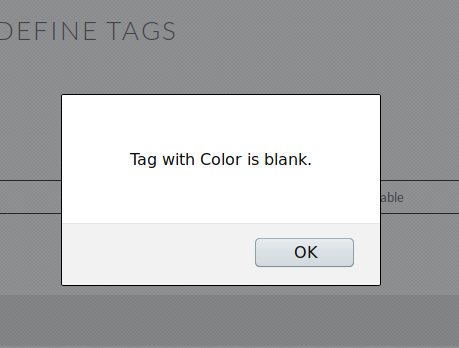 Any activity with this color picker replaces our text and no tag is created.
We need this function, and don't want to rely on dynamic tag creation. We do not want to have to request a refund before our 30 day trial expires.
Thanks,
ACM
Supported Versions
7.0.0 to 7.11.15
Most Recent Love from Users
Quentin