Scalable, Enterprise-Class solution for integrating SuiteCRM with Exchange / Office 365. Synchronize contacts, calendars and tasks. Set rules for auto-archiving of incoming/outgoing emails. Combine (optional) with an Exchange / Office 365 add-on that presents an Email Side-Panel in Outlook and allows users to view, create and edit CRM records from within Outlook.
#479 - License count exceeded even though the license file contains a sufficient count of users
Dear Implicit Inc.support, Our current license user count has a count of 4 concurrent users, but when adding more than 3 users to the application a error appears in the fronend, please see here: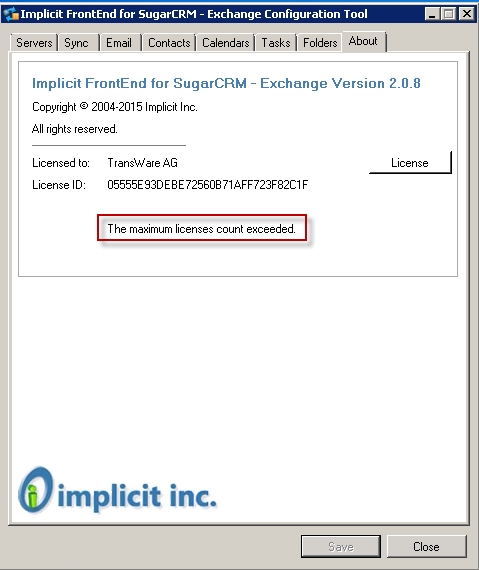 See here our current set users: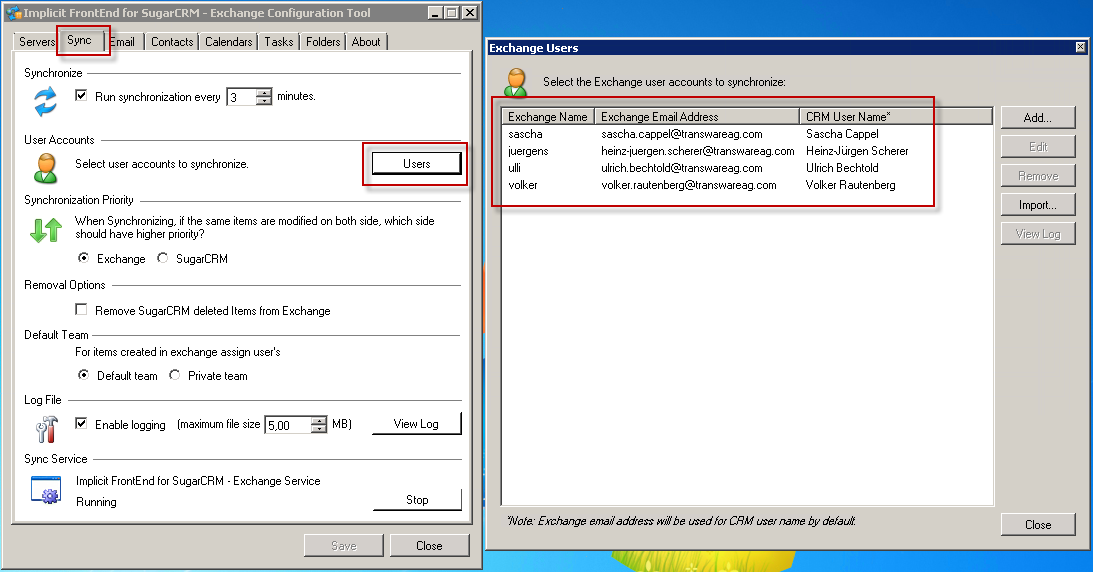 If I remove a user from the list so that the count will be 3, then the application runs again. Please advice.
Best regards, Sascha Cappel TransWare AG
Supported Versions
7.0.0 to 8.1.2