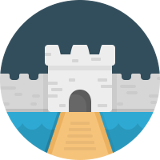 Control what your users can access and save time, money, and frustrations. Lock down sensitive data in SuiteCRM to specific groups or teams. Supports unlimited assigned users, unlimited group assignments to records, custom layouts for each group, login/sudo capabilities and much more.
#741 - Inherit security group to all related entries on assign user.
In Progress
General Question
created by velrest 4 years ago
Hello,
I have a Security Group A and users assigned to A should only see for instace opportunities assigned to them. This works but all related entries of an opportunity created before the user is assigned are not visible for the user. only relations added after the user was assigned inherit the security group A. Is ist possible to set security group A on every related entry when the user is assigned? if not is there another possible way to solve this?
Thanks! Velrest
Supported Versions
7.6.2 to 7.12.6