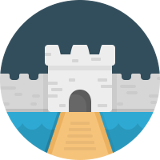 Control what your users can access and save time, money, and frustrations. Lock down sensitive data in SuiteCRM to specific groups or teams. Supports unlimited assigned users, unlimited group assignments to records, custom layouts for each group, login/sudo capabilities and much more.
#4315 - New fields added to screen saved and published but screen remains the same.
In Progress
Bug?
created by diegoandsu

Verified Purchase

4 months ago
Hi, We have suitecrm 7.11.21 with the corresponding version of security suite. It has been working perfectly fine until today. I modified a screen for a security group (remove one field and add anoter), saved and published but the screen appears the same as it was to the end users (old field displayed, new field not displayed) I have done the repairs (quick, relations,roles) and it makse no difference. The screen studio looks one way but when accessed by users is the 'old' screen.
Weirdly enough I don't have the same problem in our test server which I created by copying the directories from production and database to it. The difference in servers is that production is in the cloud (suiteondemand.com) and the test is running on a local windows machine.
In the attched images you can see that the field #Osticket was replaced by "Proceso" in studio but still appears when the screen is accessed by users.
Supported Versions
7.6.2 to 7.12.6