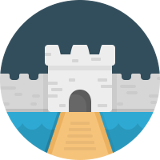 Control what your users can access and save time, money, and frustrations. Lock down sensitive data in SuiteCRM to specific groups or teams. Supports unlimited assigned users, unlimited group assignments to records, custom layouts for each group, login/sudo capabilities and much more.
#372 - URGENT-Security Suite Not working properly in 7.8.3
Closed
Bug?
created by stephentew

Verified Purchase

5 years ago
When we upgraded to 7.8.3 from 7.4, the search functionality changed from text field to a filter button. Since we have upgraded, the security suite plugin is causing the search to partially revert back to the old way. So we have textboxes and the filter button, but the filter button doesnt work. Please advise!
Supported Versions
7.6.2 to 7.12.6