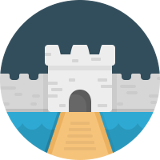 Control what your users can access and save time, money, and frustrations. Lock down sensitive data in SuiteCRM to specific groups or teams. Supports unlimited assigned users, unlimited group assignments to records, custom layouts for each group, login/sudo capabilities and much more.
#329 - How best to make an Account and/or Contact visible to only Assigned To? (creator maybe?)
In Progress
General Question
created by sschultz 5 years ago
Hi, I would like to keep personal information about some of my contacts private. Meaning an account/contact is viewable by only a single regular user (admin's see all). How to do with SecuritySuite? Key on Assigned To? Creator? Add a custom field?
Supported Versions
7.6.2 to 7.12.6