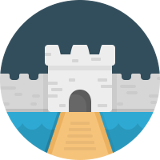 Control what your users can access and save time, money, and frustrations. Lock down sensitive data in SuiteCRM to specific groups or teams. Supports unlimited assigned users, unlimited group assignments to records, custom layouts for each group, login/sudo capabilities and much more.
#2289 - Subpanel Restrictions
In Progress
Bug?
created by lapester

Verified Purchase

2 years ago
Hello,
We are using the product on SuiteCRM Version 7.11.1 Sugar Version 6.5.25 (Build 344) and we have not restricted users to change the subpanel to move around, still we cannot move the subpanel's sequence by moving it around through UI which is annoying. Can you please check that for us and help us fixing it?
Supported Versions
7.6.2 to 7.12.6