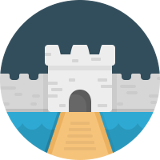 Control what your users can access and save time, money, and frustrations. Lock down sensitive data in SuiteCRM to specific groups or teams. Supports unlimited assigned users, unlimited group assignments to records, custom layouts for each group, login/sudo capabilities and much more.
#2218 - Custom Layouts Always Saving As Default
Closed
Bug?
created by mllaferriere

Verified Purchase

3 years ago
Hello, We have recently upgraded to SuiteCRM 7.11.7 and Upgraded our Security Suite to 3.1.17. When we try to create a new layout for a security group the changes we make to the layouts always save as the default.
Here's an example of what happens: 1. Open the Leads module in the Studio and click "Layouts" 2. Create a layout for our group I'll name "Training" for the purpose of this. 3. Open the newly created "folder" that shows up under Layouts and edit the Edit View. I can see the breadcrumbs correctly show my group name. "Studio > Students > Layouts > Training > Edit View" 4. Click Save & Deploy. I get the generic message about required fields being hidden. At this point, I can still see that it says "Studio > Students > Layouts > Training > Edit View". Once I press "Ok" I notice that it refreshes as it normally goes and gives me the popup "This operation is completed successfully". However, it has now sent me to the Default view, with the changes I tried to do with Training. The breadcrumbs also now indicate "Studio > Students > Layouts > Default > Edit View". If I go back to the Training view, the changes aren't there. (But are there for the default view).
We've tried to quick repair, rebuild roles, rebuild relationships with no luck. The layouts never worked for us but they did save. We were hoping by upgrading it would've resolved any problems however it wasn't the case. Any help would be appreciated.
Supported Versions
7.6.2 to 7.12.6