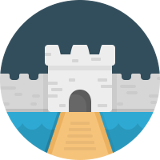 Control what your users can access and save time, money, and frustrations. Lock down sensitive data in SuiteCRM to specific groups or teams. Supports unlimited assigned users, unlimited group assignments to records, custom layouts for each group, login/sudo capabilities and much more.
#2014 - Multi-Group user and convert Lead to Account
Closed
Bug?
created by cholly 3 years ago
When I test a multi-Group user with the settings of Use Creator Group Select and Inherit from Parent Record converting a Lead to Account, the new Account and Contact have no Group, nor was a pop-up available to select. Is there an issue with my settings? Or how do I avoid this? Thanks.
Supported Versions
7.6.2 to 7.12.6