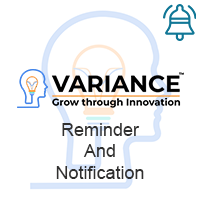 The Reminder and Notification extension for SuiteCRM from Variance InfoTech helps to automate reminders for any date or date time field. Great for getting In-App or Email notifications whenever there is an upcoming birthday, anniversary, contract renewal, or anything else that matters for your unique business needs.
#2431 - Users or Employees module
Closed
Bug?
created by rdprasadravi

Verified Purchase

9 months ago
The first step, in Select Module, Employees or Users do not show up in the dropdown.
Supported Versions
7.3.0 to 7.11.15