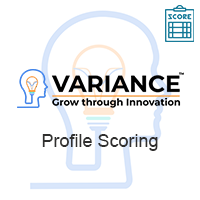 Profile scores allow customer-facing teams to prioritize and pay attention to significant (potential) customers.
#2185 - Profile Scoring triggering a save in DetailView
Closed
Bug?
created by Capsid

Verified Purchase

6 months ago
Hello,
Everytime the DetailView is opened for a ScoringPlugin Module (Accounts, Contacts, Opportunities in our case) the save() Function of that tool is triggered.
You can check that clearly by looking at date_modified values of the records (it changes every time you to a DetailView). This is a huge performance Issue for us.
Solution could be that the Scoring Plugin has a schedular function (Option to choose between every DetailView call or using the Schedular) that calculates and saves the scoring values into the database in the background and not on every DetailView call.
Kind Regards
Supported Versions
7.6.0 to 7.11.12