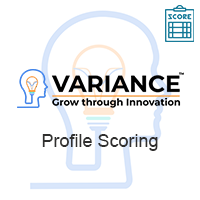 Profile scores allow customer-facing teams to prioritize and pay attention to significant (potential) customers.
#2032 - Use Profile Scores from Account for Opportunity Profile Score Calculation
In Progress
Bug?
created by Capsid

Verified Purchase

7 months ago
Hello,
This feature works for Contacts and Accounts Module:
https://store.suitecrm.com/support/profile-scoring/1940
But not for the opportunities module.
we need to calculate Opportunities modules profile score based on (the related) Accounts modules profile scoring.
Example: Condition: Calculating Opportunities Profile Score and using the field from Account's Profile Score.
Creating a condition but the opportunities score is not changed based on the Accounts Profile Score.
Kind Regards
Supported Versions
7.6.0 to 7.11.10