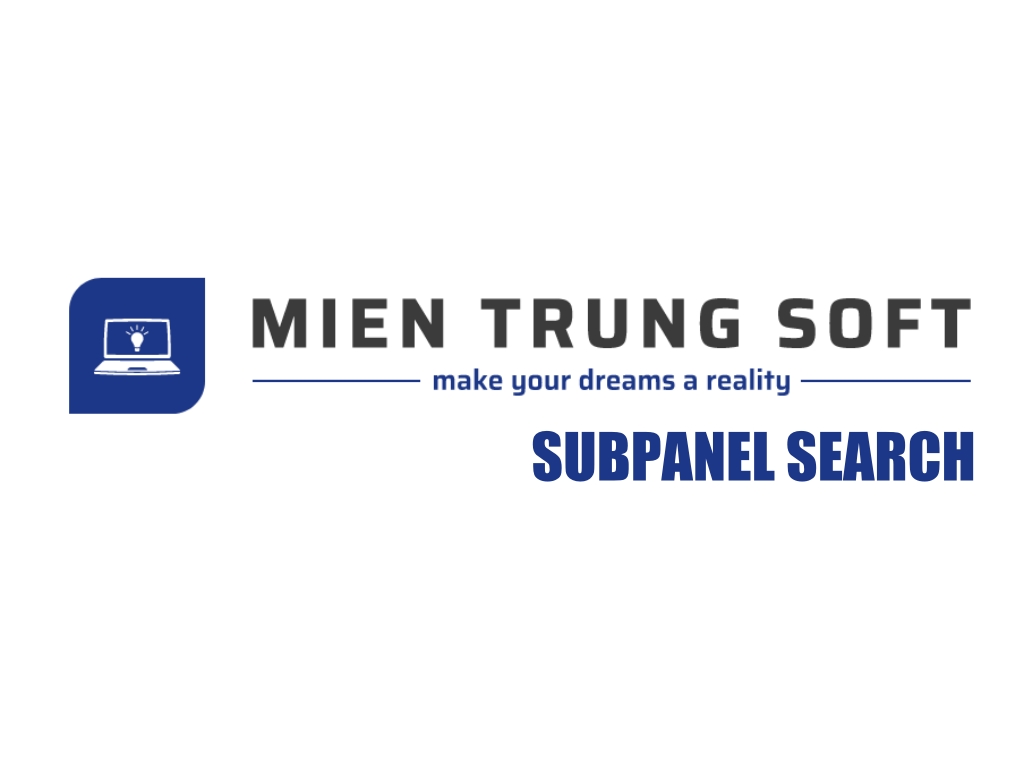 MTS SubPanel Search makes it easy to QUICK SEARCH ANY INFORMATION IN A SUBPANEL. Because you can filter searches right from any subpanel you can drill down to the exact record you need in little time. This gets you back to focusing on the real business value task on hand.
#3301 - Subpanel search for "John" within a single record in Opportunities Module is giving 'All John Records' in CRM instead of just John related to that Searched Opportunity.
In Progress
Bug?
created by rick

Verified Purchase

2 years ago
Please advise. It's giving 'global search results' instead of specific search results. 7.11.18. Suite 1.0.4 MTS SubpPanel Search.
Thanks.
Cheers,
-Rick.
Supported Versions
7.8.0 to 7.13.0
Most Recent Love from Users
ghansen