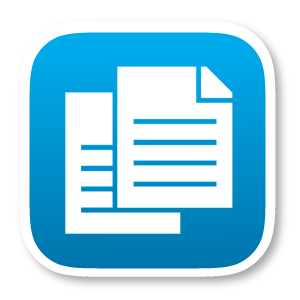 Create documents in docx, xlsx (MS Office Word and Excel), odt, ods (LibreOffice and OpenOffice) and pdf format without MS Office or others plugins installed from any module and subpanel using templates.
#1539 - Sorting of line items
Closed
General Question
created by WSiedler

Verified Purchase

4 years ago
We are using SuiteCRM Version 7.8.10 with MailMergeReports 2.5.12 for creating documents in modules quotes and invoices in German language. In some cases, the sequence of line items is not the same as in SuiteCRM dialogue. It is very important for us that MMR uses the same sequence as it is in SuiteCRM.
This is the sequence in SuiteCRM dialogue: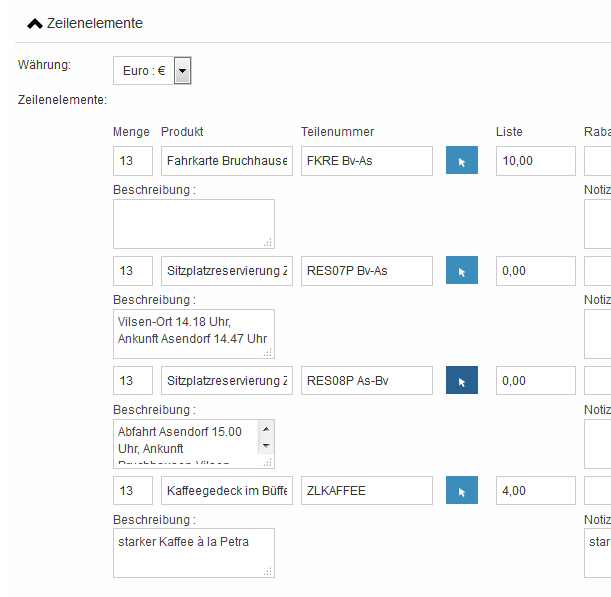 This is the sequence in MMR document. The third item of Suite CRM is the first item of MMR. Fourth item SuiteCRM = Second item MMR. First item SuiteCRM = Third item MMR. Second item SuiteCMR = Fourth item MMR: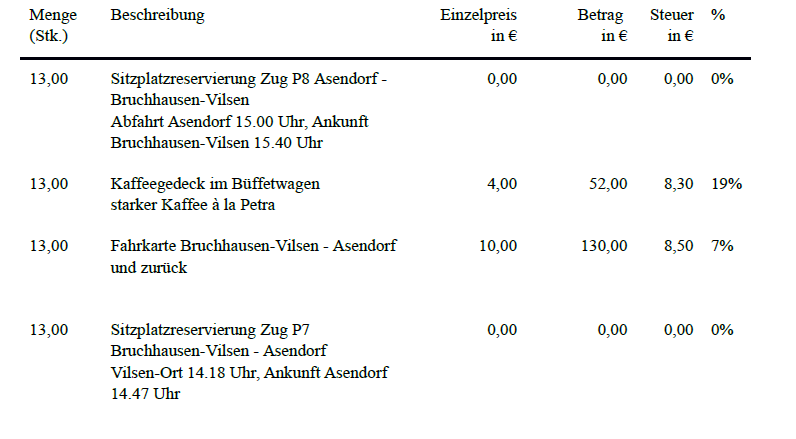 Please provide a correction so that the same sequence is used in SuiteCRM and MMR.
Regards, Wolf