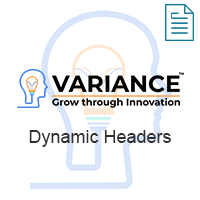 Dynamic Headers in SuiteCRM helps user to display/highlight most used field of a module.
This will reduce time of user to search a field when viewing record. User can also add some coloring to the field as well.
Create Case
Support Cases
Author
Status
Type
#1615 Issue with fields -

Some fields show null, example the field "dias de atraso" has 30 days but the icon show nu

covalle

Closed

Bug?
Supported Versions
7.0.0 to 7.11.10