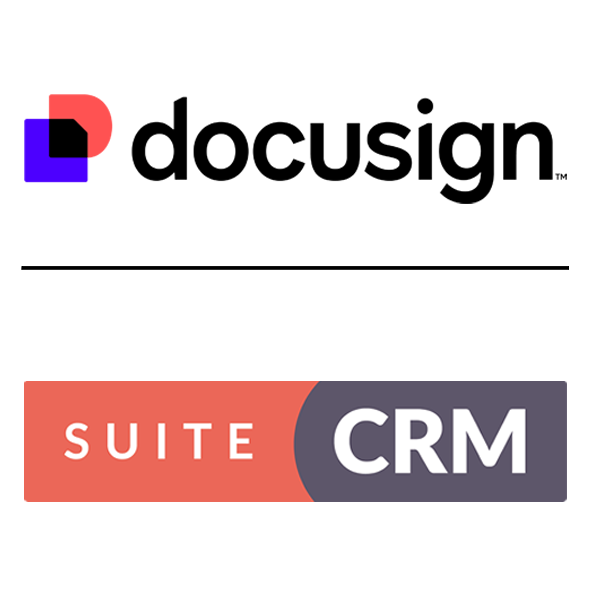 A complete SuiteCRM and DocuSign integration which allows us to quickly pull data from SuiteCRM modules like Account, Contact, Lead, Prospect, User, Quote and Contract and then send them out for signature directly from SuiteCRM. The signed document's fields are then returned to SuiteCRM and attached to the corresponding SuiteCRM records. The signed documents are returned to SuiteCRM and attached to the document envelope.
#2766 - Install & Configuration
Closed
General Question
created by kinetix 2 years ago
Hi. I just installed the add on in my SuiteCRM instance, ran a repair, added the license key. I also created the DocuSign account and sandbox. I even received the confirmation email from DocuSign that my sandbox is ready to use. I created an API key as well. When I enter the DocuSign configuration info in SuiteCRM admin section, I continue to get this error: "Error occured while authenticating API call to https://demo.docusign.net/restapi/v2/login_information failed: SSL certificate problem: unable to get local issuer certificate."
I am trying to setup and test in my dev environment first, so I chose Demo environment in the DocuSign configuration. Am I missing something else in the process? I didn't see anything else n the forum or install/user guides. Thanks!
Supported Versions
7.8.0 to 7.12.6