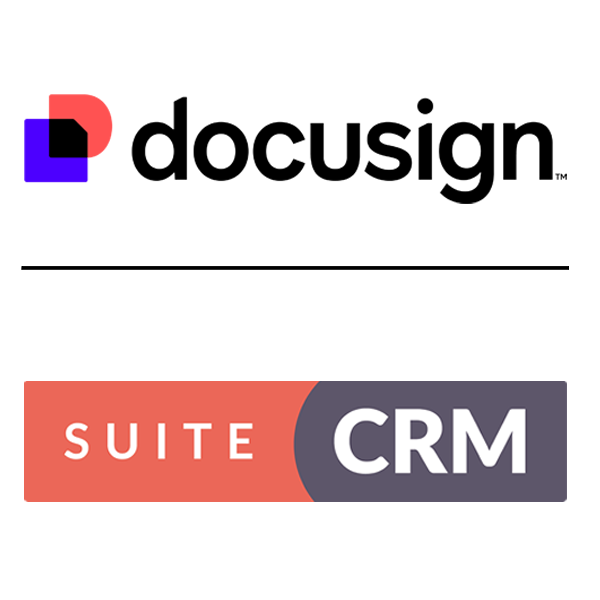 A complete SuiteCRM and DocuSign integration which allows us to quickly pull data from SuiteCRM modules like Account, Contact, Lead, Prospect, User, Quote and Contract and then send them out for signature directly from SuiteCRM. The signed document's fields are then returned to SuiteCRM and attached to the corresponding SuiteCRM records. The signed documents are returned to SuiteCRM and attached to the document envelope.
#2182 - Recipient Authentication
Closed
General Question
created by sunfinity 9 months ago
I have a basic API docusign plan, I have passed their sandbox test and have my production working with 3 templates. When suite sends out a Docusign to the recipient, they are required to enter a series of questions to prove they are who they say they are. Questions like address, last 6 of SSN and multiple choice questions like where did you last live etc...their doc is here https://support.docusign.com/guides/ndse-user-guide-recipient-authentication. I want to disable this feature so as not to inconvenience my customers. If I goto DocuSign Admin->Security Settings there is an "Account Security" section where I can set one of 3 "Recipient Authentication Settings", one of them being "Disable recipient authentication for this account". However I cannot change any setting on this page (the save button is always greyed out). I called Docusign support and they said this is because I am using an "API Account" and this option cannot be changed globally, but must come from the developer side. I am assuming this is an option when connecting to Docusign APIs (aka, your PHP plugin)... Sound familiar? Do you know of any such option? If this is truely an API level request parameter then the ability to toggle on/off per template in your plugin would be beneficial. Either way Docusign support kept saying its a developer level setting so I assume this would be handled on your plugin side.
Supported Versions
7.8.0 to 7.11.13