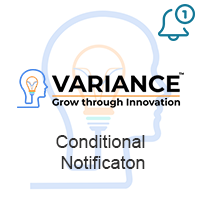 Conditional Notification trigger an notifications on the screen and also prevent record from being saved depending on condition mentioned in the Conditional Notification Settings. It also works on detail view of particular module's record. It also supports on duplicate record.
#4550 - V8.0 to v9.0
In Progress
General Question
created by gjones

Verified Purchase

3 months ago
If we install v9.0 over v8.0, please can you confirm that our existing conditions will still work? Last time we upgraded, they all disappeared.
Supported Versions
7.7.0 to 7.13.0