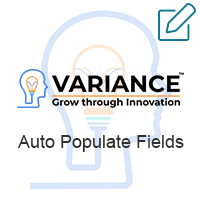 Need to auto populate value based on the value of related field? For this requirement Auto Populate is the perfect solution. The advanced configuration tools allow you to clearly define what should happen whenever a related field value changes.
#2909 - Duplicate Entry
I created a relation between Quotes and Location. In quote I have two Locations, a pickup and a delivery one. When I select the pickup location nothing happens and when I pick up the delivery location it fills both (Street, City, zip, country, geocode) from location picked for delivery location to delivery and pickup location. Not sure how I can define it so that the record picked for delivery location fills field for delivery and the one from pickup location for pickup.
Supported Versions
7.0.0 to 7.11.22