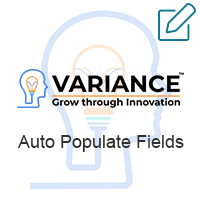 Need to auto populate value based on the value of related field? For this requirement Auto Populate is the perfect solution. The advanced configuration tools allow you to clearly define what should happen whenever a related field value changes.
#2034 - Cant auto-populate custom fields
Closed
Bug?
created by ryan1 2 years ago
Hello
I just purchased the trial. It's not letting me auto-populate custom fields in either module. It's only providing options for basic / standard fields. Can this be done?
Supported Versions
7.0.0 to 7.11.22