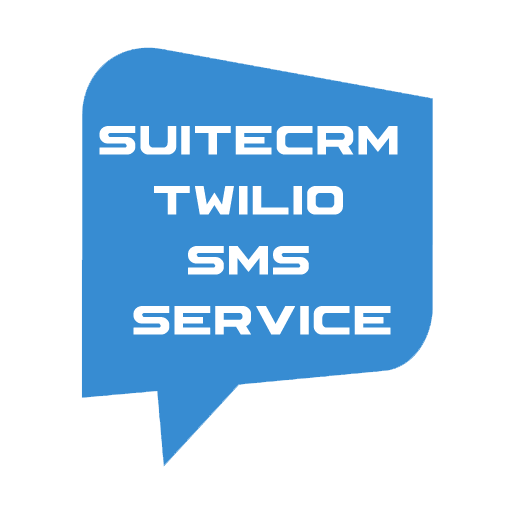 Getting full control over business productivity with the help of SuiteCRM Twilio SMS Service Plugin which makes easiest to send bulk messages at a time, Configure your workflow at your conditions, Immediate notifications & Scheduler for unreachable messages
SuiteCRM Twilio SMS Service manual
About Us
TechEsperto Solutions LLC
Website: https://www.techesperto.com/
Email: info@techesperto.com
We are a Global Turnkey IT Solution and Technology Service Provider committed towards delivering innovative and quality solutions. With deep industry, business process and technology expertise, broad global resources and a proven track record, we collaborate with clients to help them become high-performance organizations.
SuiteCRM Twilio SMS Service
Here we provide a full control of Twilio SMS service on SuiteCRM which make it easy to send bulk messages at a time, Configure your workflow at your conditions, Immediate notifications & Scheduler for unreachable messages. And also style your sms body through 'SMS Templates'
1. Key Features:
Send SMS from Workflow. There are multiple actions where you can send sms



By directly adding your mobile number
Record's mobile number
Related Module's mobile number
Users(Created user, Assigned User, etc.)
All Users

'Custom Modules' are also Enabled for Workflow
Send SMS from Module's ['Accounts','Contacts','Cases','Leads','Meetings','Calls'] ListView.
Send SMS from Module's ['Accounts','Contacts','Cases','Leads','Meetings','Calls'] Detail View.
Message Log(Inbound,Outbound) only for Enabled modules (From admin panel)
While sending sms from module's view(List & Detail both) you can also send sms to assigned user with a different template :)
Sending SMS from List View allows user to send 'Bulk SMS' at a time
Inbound SMS: Can directly view from Detail View through Message Log with status 'received'.
A custom module can also be used to send SMS but only when you have created a phone field named 'phone_mobile' OR 'phone_mobile_c'
Twilio Log: Admin-> Twilio Configuration-> View Log (Here you can see all logs)
Create your SMS Template 'Edit and style the sms body as required' from 'SMS Template module'
2. Requirements:
The field name which you want to send message must be 'phone_mobile'/'phone_alternate(For Accounts)'
In Account Module you must have to put your mobile number in 'phone_alternate'
In Contacts, Leads, Prospects(Targets) the mobile number must be put in 'phone_mobile'
The parent module's mobile number (In Related Field) will be 'phone_mobile'/'phone_alternate'(Accounts)
If you are using Twilio Trial Account. You must have to verify your number for SMS service.
3. Twilio Configuration:
First login OR Sign Up to Twilio Account(Trial, Paid). Twilio Provide us: Account Sid, Auth Token, Phone Number
We'll add these in SuiteCRM twilio configuration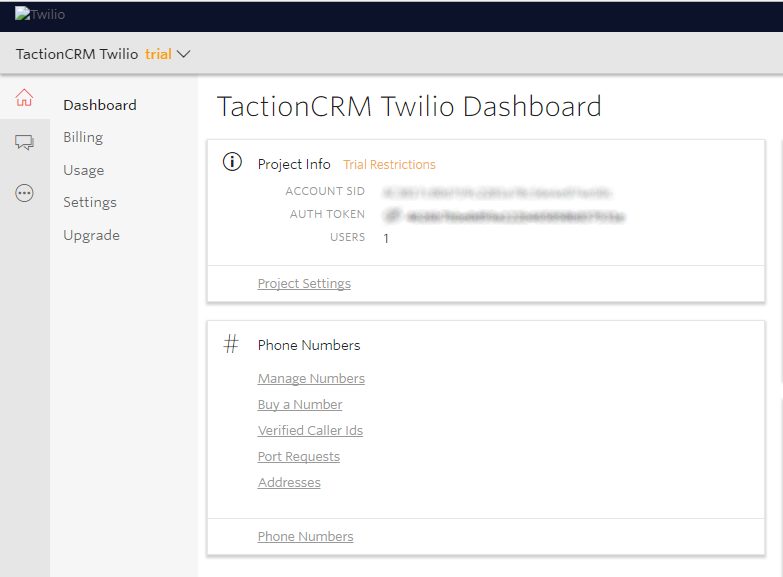 Buy a twilio number for sms service.
Phone Numbers -> Buy a Number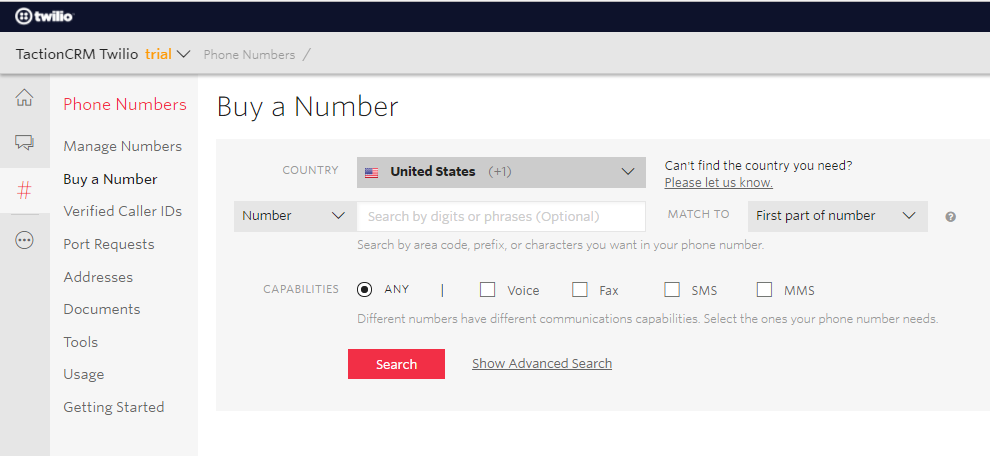 For reply services to SuiteCRM you have to insert a webhook .
Active Numbers -> Messaging -> A message comes in-> Insert Webhook:
http://your_suite_url/index.php?entryPoint=ReceiveSMS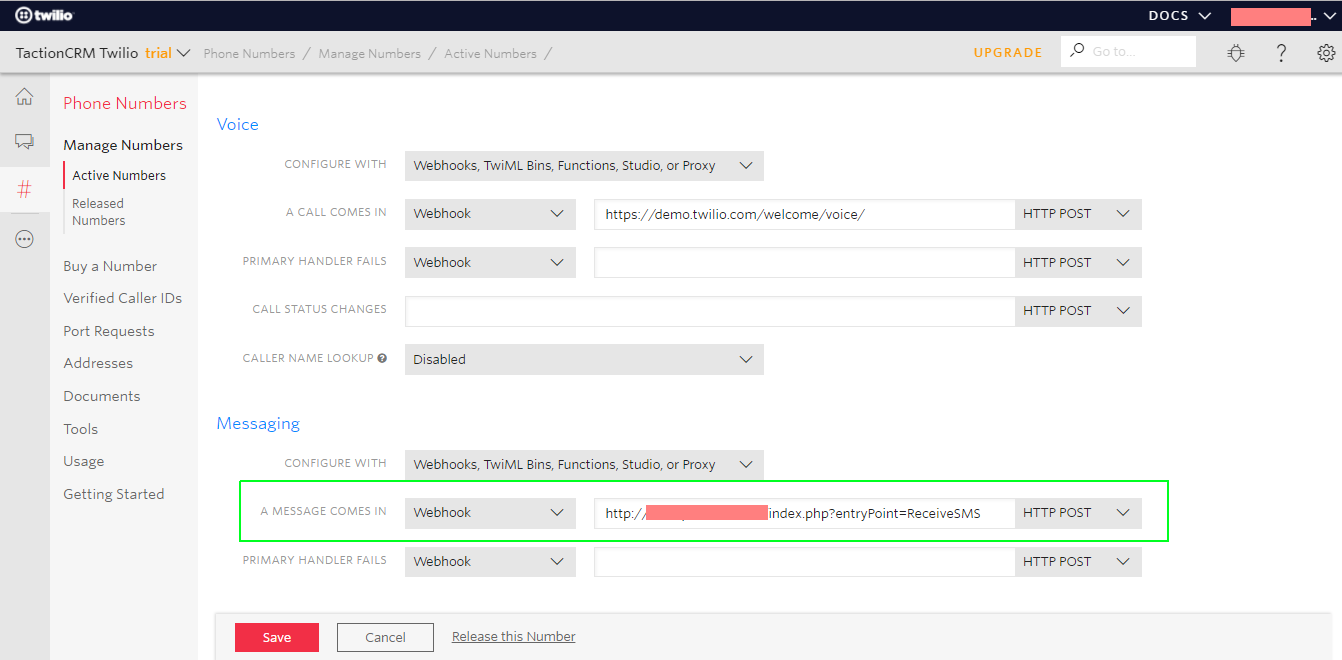 This step is only for Trial Account Users:
If you are using Trial Account you must have to verify your number.
Phone Numbers -> Verify Caller IDs -> Click 'Add icon'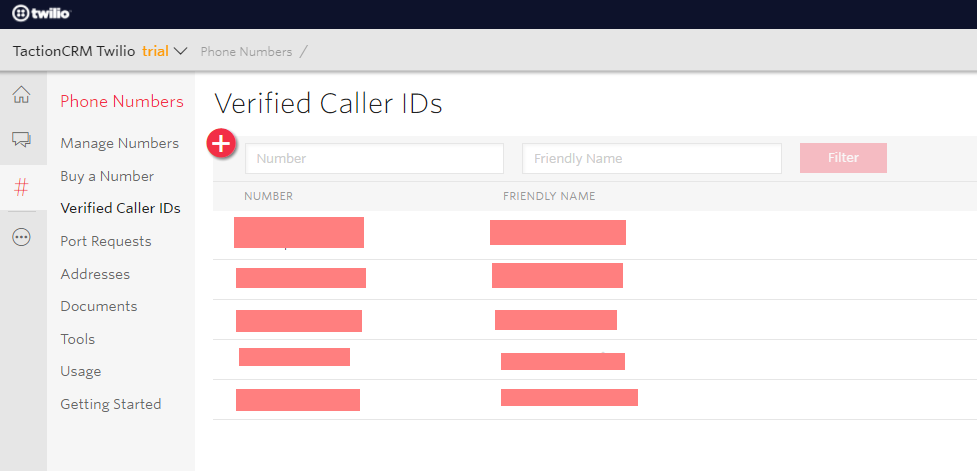 Click on "Add" icon -> Here a Call or Text will come on your phone to verify your number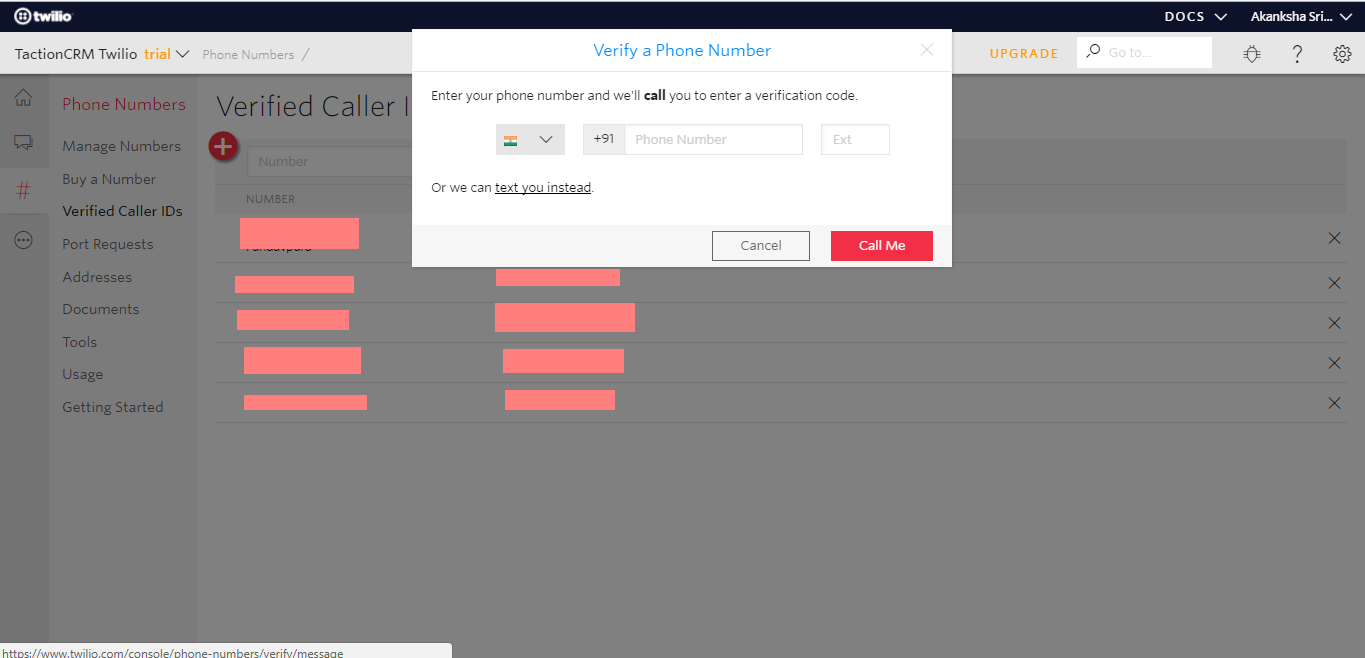 Message Dashboard. Here you can see your message log (From Twilio)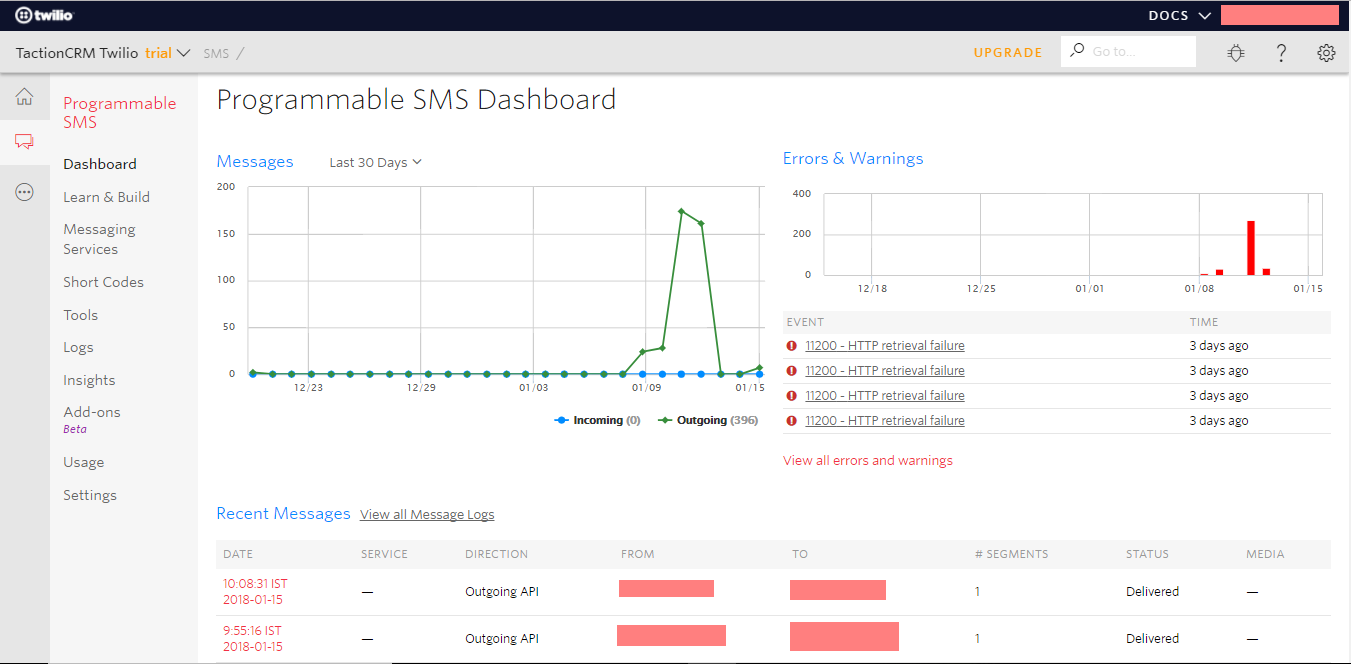 4. How to create SMS Template:
We created a 'SMS Template' module to design or style the SMS Body
Create Template (Either from pop-up OR from 'SMS Template')
Select 'Module'-> Select 'Field'-> Click on 'Insert' button to add the variable to your SMS Body
5. SuiteCRM Twilio Configuration
5.1 Basic Steps:
Install the plugin
Admin-> Module Loader-> Install-> Repair -> Quick Repair & Rebuild
Go to Admin panel

Configure your Twilio Credentials
Here you can also Enable the Module for Message Logging
-Note: Message Logging for both outbound and inbound messages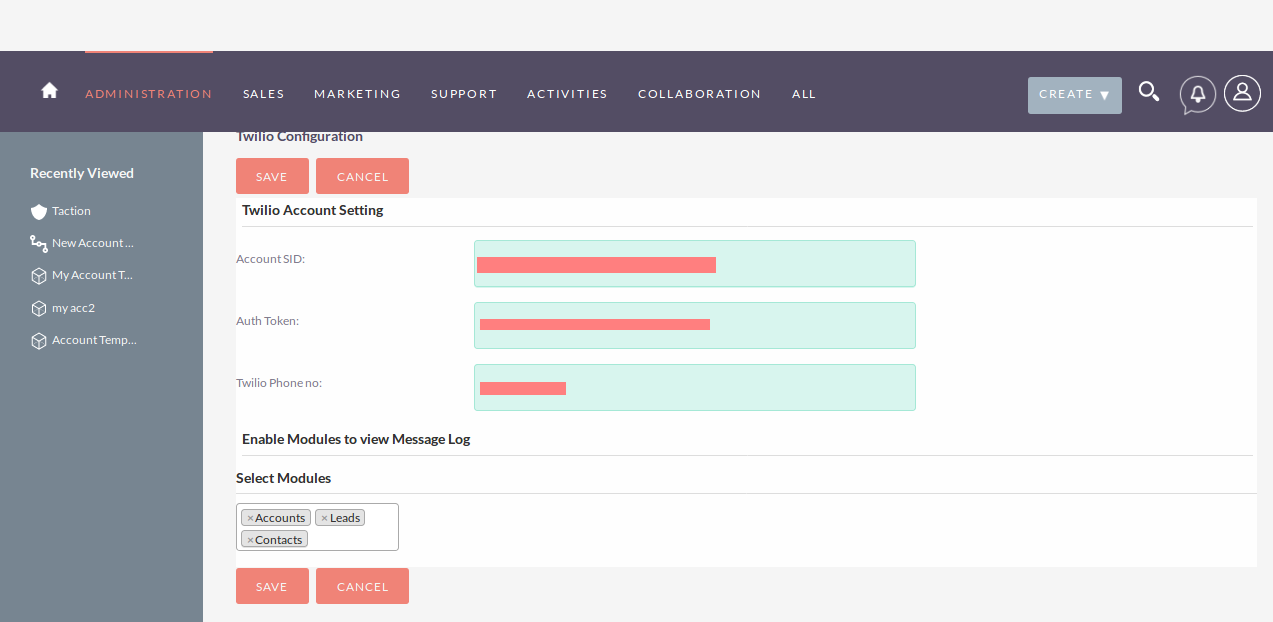 Remark : We can also send SMS from ['Accounts','Contacts','Cases','Leads','Meetings','Calls'] module's Detail and ListView
5.2: First We'll go With WorkFlow
Open Workflow
Set your module and conditions
Come on Actions-> Select Action** 'Send sms' -> Create/Select** a Sms Template -> Set Sms To: (We have
Options : Mobile Number, Record SMS, Related Field, User, Users )
Explanation about Sms To: (Options)
Mobile Number: You can directly put a mobile number
Record SMS: If the module has 'phone_mobile' field(put your mobile number there),a sms can send to this
Related Field: You can select module's related/linked record here(The parent/related module must have the 'phone_mobile'/'phone_alternate(Accounts only)')
User: You can select a User to send sms (User must have 'phone_mobile')
Users: You can send sms to All Users by selecting this option (All users must have 'phone_mobile' numbers)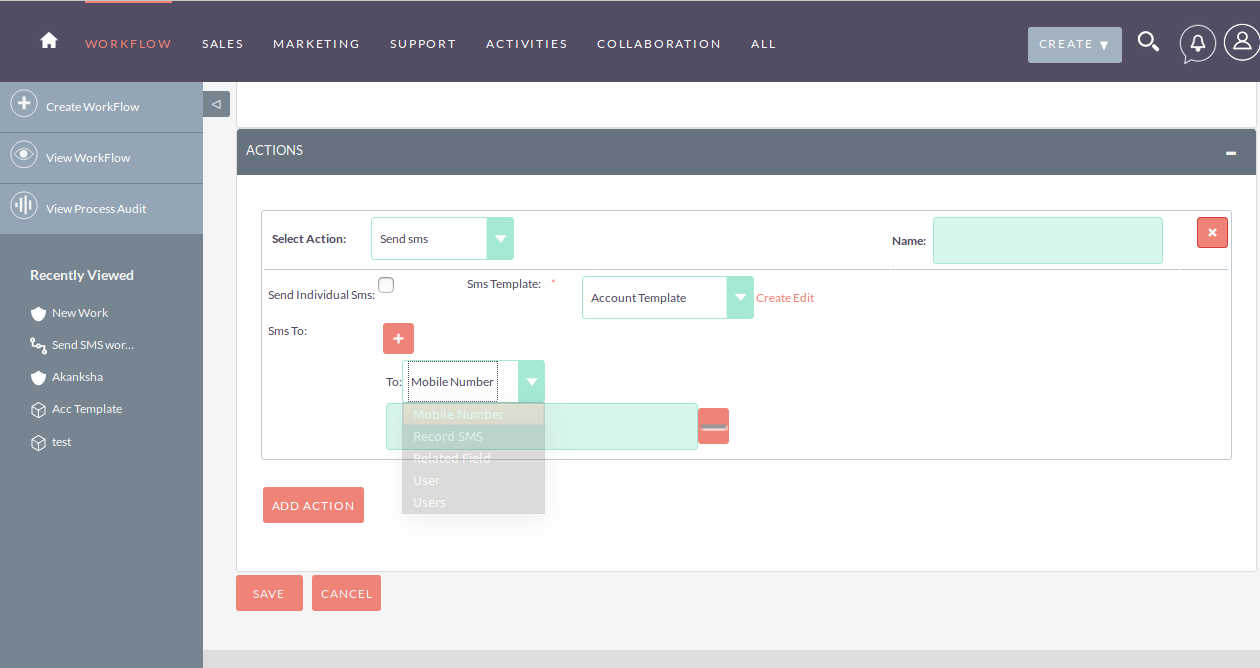 Example:
I have created this Workflow on New Account creation when Account name is 'Taction', A sms will send on Record's mobile number. Follow below screenshot
Note: (In following Screenshot) A sent sms(on Alternate Phone) you can see in message log
From: A twilio number you have configured (From Admin Panel)
To: The Record's 'phone_mobile'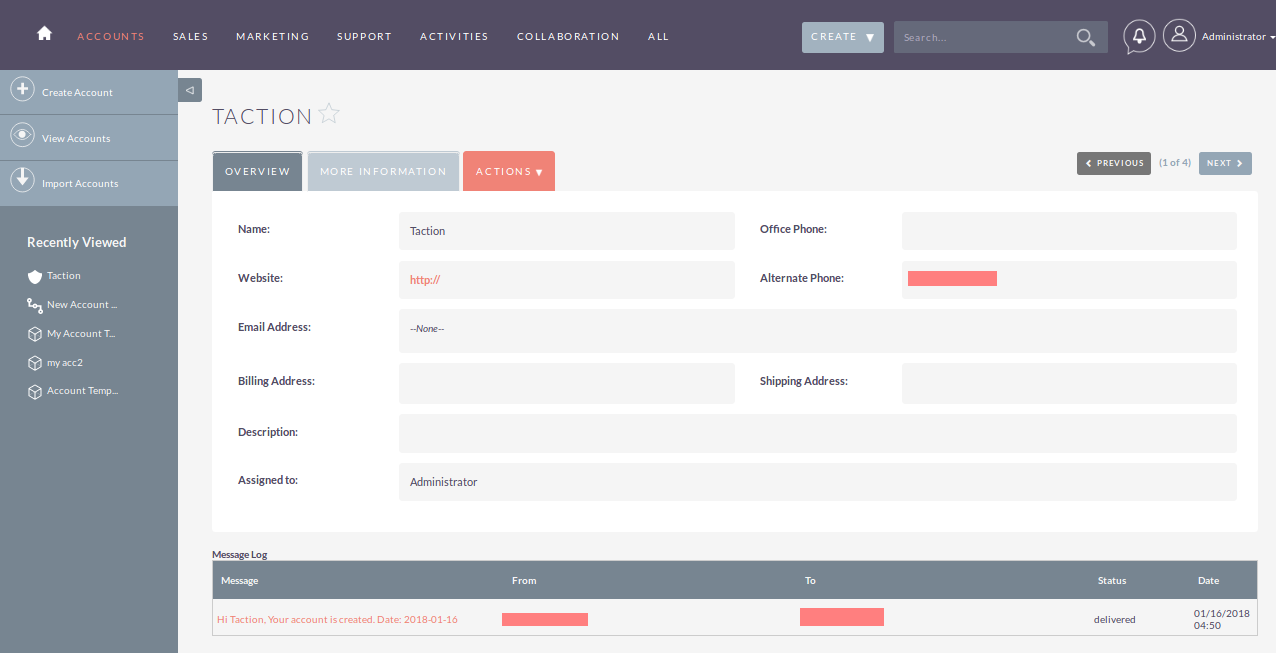 5.3: With module's (ListView)
Allows user to Send Bulk SMS
Time Saving
The only enabled module for this feature are: ['Accounts','Contacts','Cases','Leads','Meetings','Calls']
Go to Module's ListView-> Select Records where you want to send sms -> Select 'Send SMS' action from dropdown list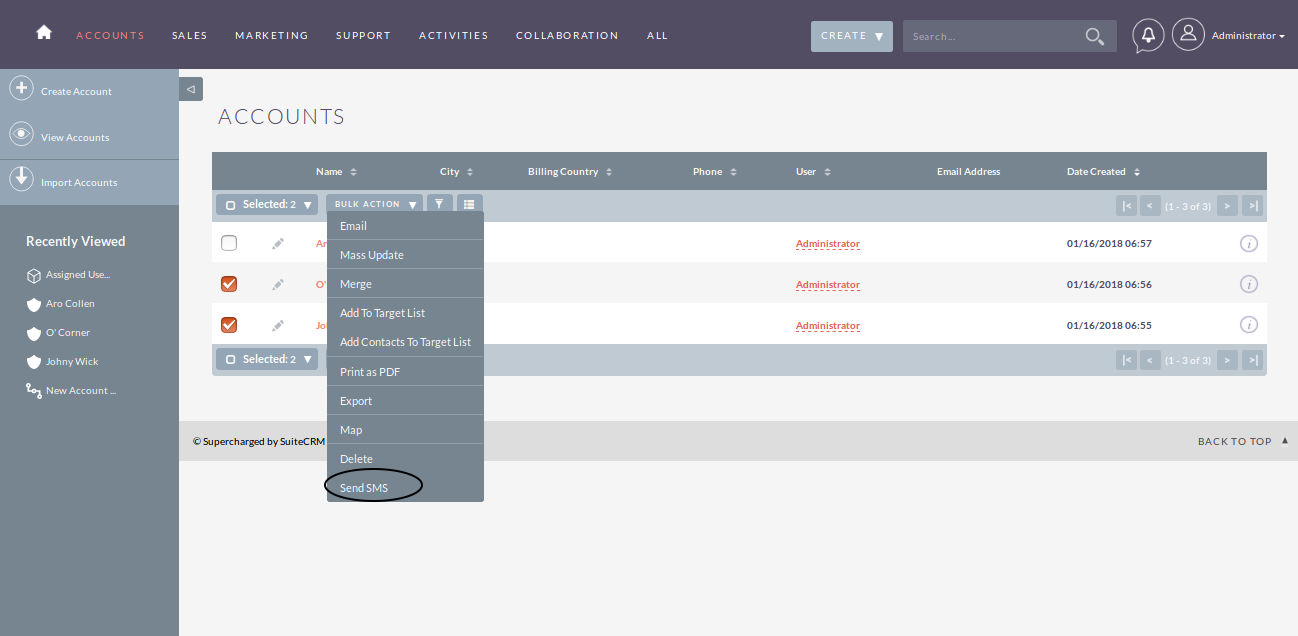 Here is the Send SMS pop-up
You can also send sms to the assigned user along with Record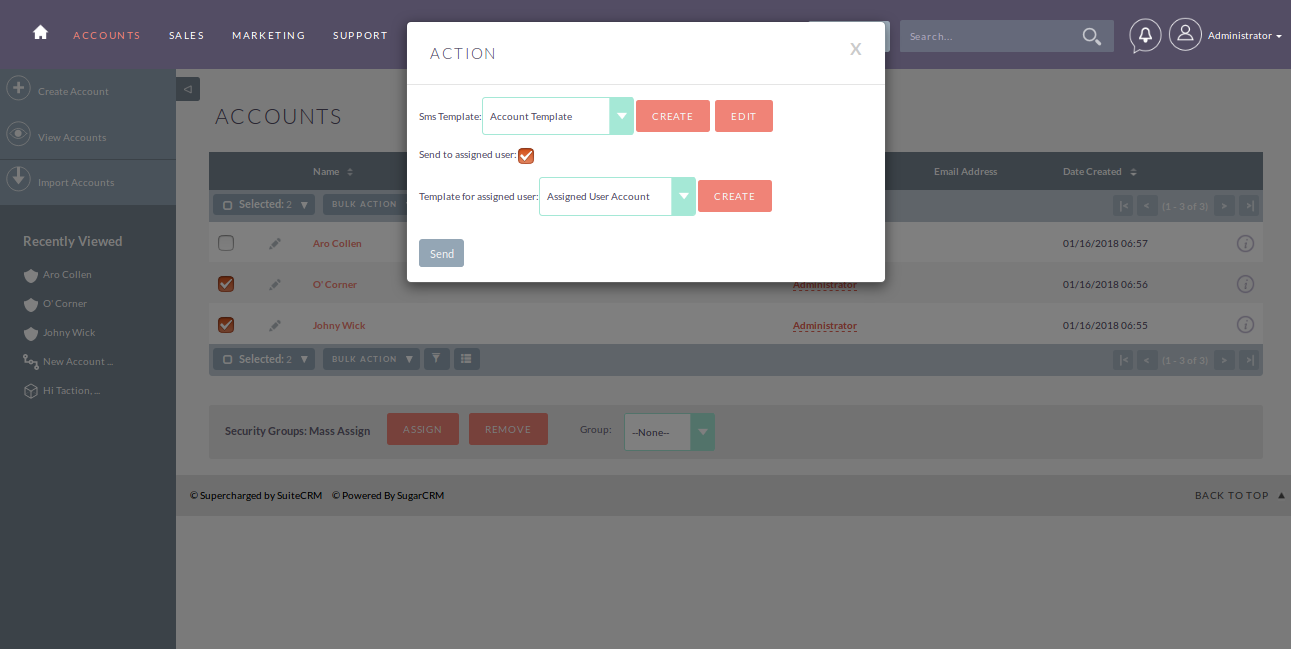 5.4: With module's (DetailView)
The only enabled module for this feature are: ['Accounts','Contacts','Cases','Leads','Meetings','Calls']
Go to Module's DetailView-> Select 'Send SMS' from Action Button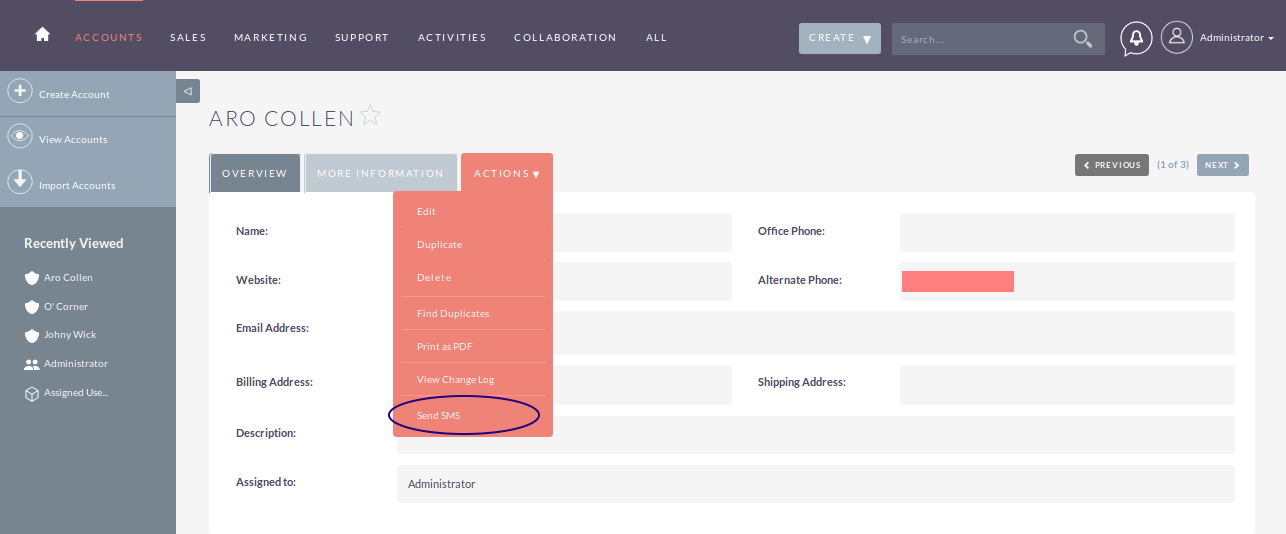 6. Message Log
All messages (Incoming and Outgoing) will be shown in Message Log Panel(In Record's Detail View)
The message Log will only be shown in Enabled module (From Admin Panel)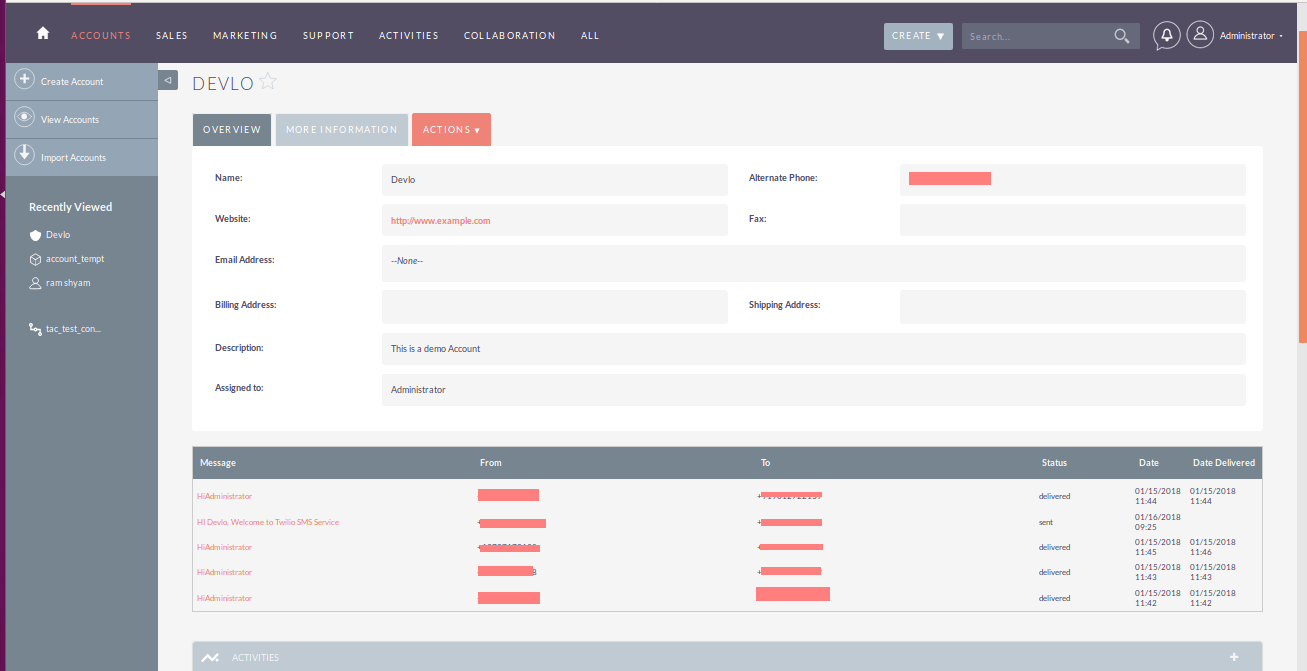 7. Scheduler
We are also giving the option of scheduler for the unreachable messages to Twilio whenever Twilio server is down
The messages which are not delivered for some reason, you need to turn on Scheduler from Admin Panel
Well we'll add the scheduler while installing the plugin you only need to start the cron job
You need to set a limit for scheduler run from Admin panel.(Limit indicates maximum number of trials from scheduler to send undelivered sms)
Admin-> Twilio Configuration-> Limit -> Save

If you want create another Twilio Sms Scheduler, follow the steps
Steps:
Admin -> Scheduler -> Create Scheduler -> Select Job 'Twilio Sms Scheduler' -> Set the interval As needed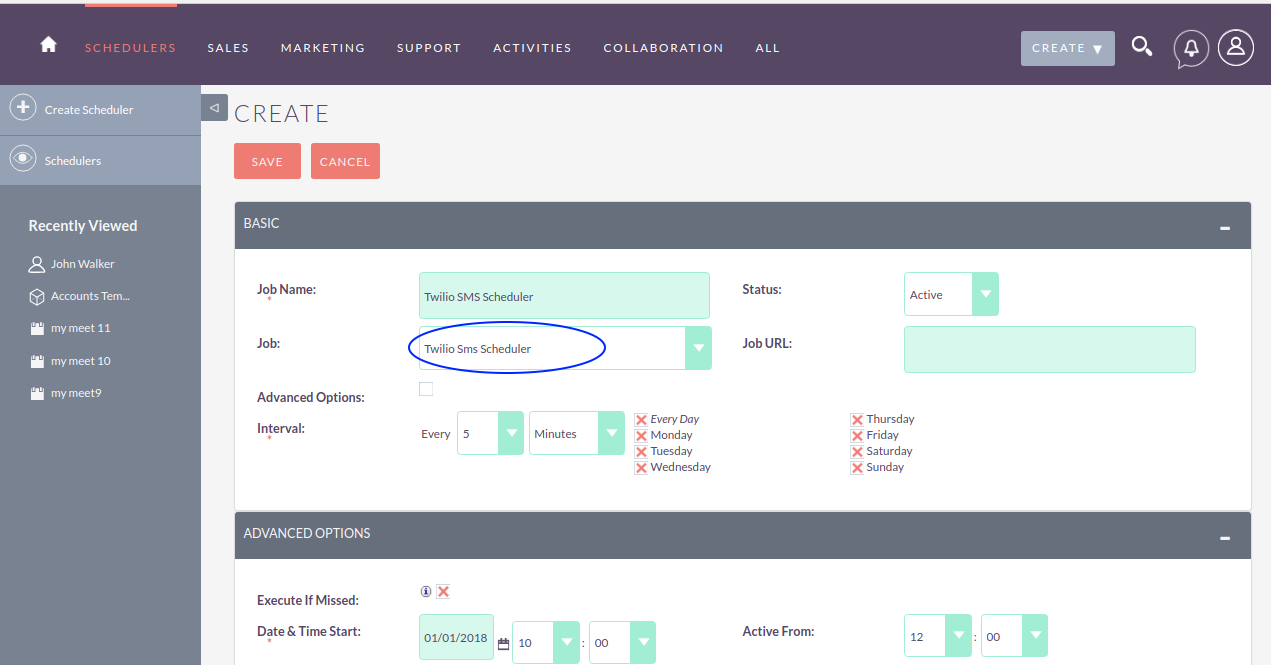 8. Twilio Log
Here you can see the Log of Twilio with it's status(We recommend to see log time to time, So you can easily debug the messages sent or have any Fatal/Errors)
Admin-> Twilio Configuration -> View Log
All logs will be shown here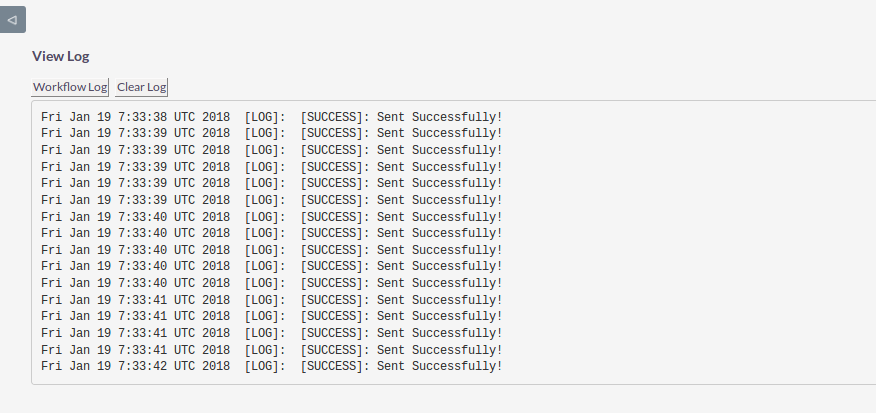 Supported Versions
7.0.0 to 7.11.21