Quick Subpanel is designed for jumping quickly to any subpanel without having to scroll down the page, giving you and your users more time to work on what matters. Configurable on a per-module basis.
Introduction
Introduction
As "Quick to Subpanel" name suggests, the plug-in provides facility to quickly move to selected subpanel on on the record detail screen. Right now you are searching subpanel using scroll on each detail page and it is consuming a time and tedious when you have lots for related subpanels in particular module. After installing our plugin it will provide you a menu at left side and you should quickly jump to on base of selected or clicked subpanel item. You can enable / disable module from plugin configuration page and decide where you want to show subpanel menu.
We will see the installation and configuration process for the plug-in in coming sections. The document also provides brief information of the UI on the Email and Notes panel.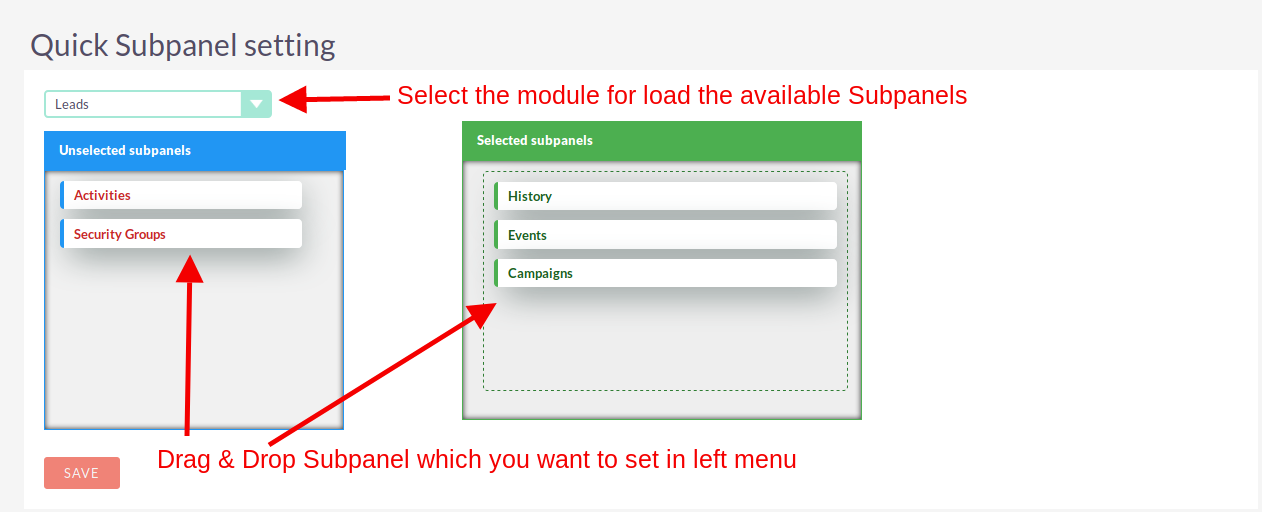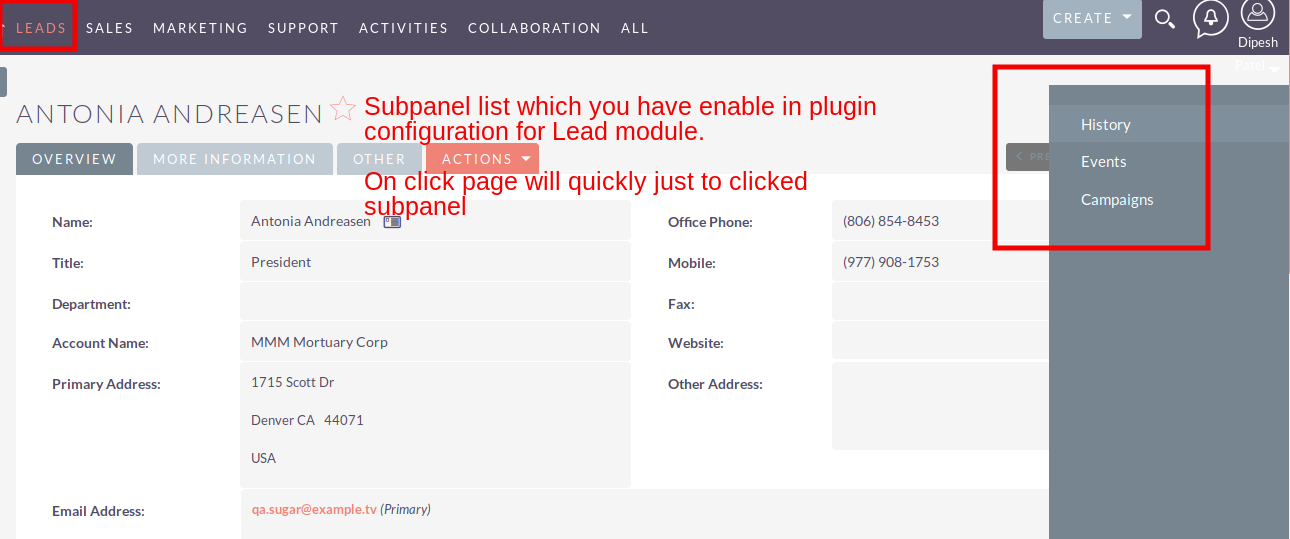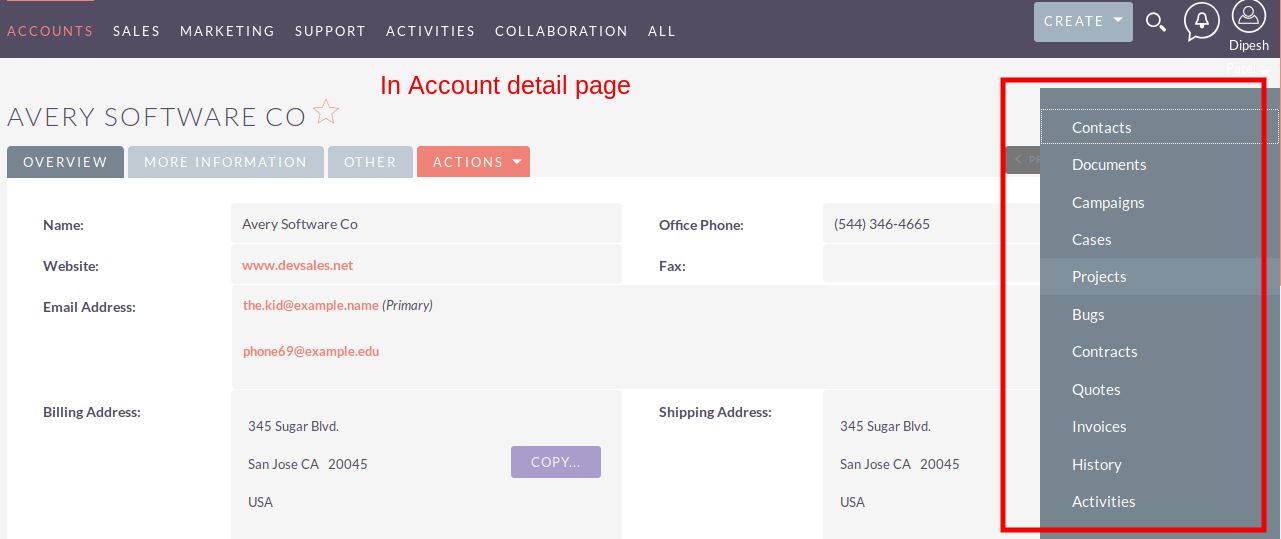 Getting started
Supported Versions
7.0.0 to 7.11.22
Most Recent Love from Users
ACM