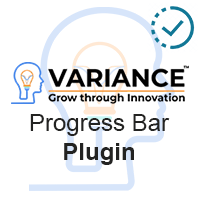 Give your team an upfront glance of where leads are in the sales cycle. The Progress Bar add-on prominently displays a quick overview that highlights the current stage of each record, and it can be configured with any SuiteCRM module.
Introduction
Introduction
Progress Bar User's Guide has been developed to assist management, system admin and users. Progress Bar extension allows you to Update Dropdown Field value with a single click. Progress Bar is displayed in the header of Record Detailview.
Features
Configure Multiple Configuration of Records Queue for Single Module.
Having a centralized list of pending work that needs attention.
Sorting records by type or by the people assigned to complete them.
Records Queue can be show from Listview or Sidebar Menu Action depending on configuration.
Records Queue can be configured for Specific Timing or Custom Timing and also able to add additional condition on module each field.
Getting started
Supported Versions
7.0.0 to 7.11.15