MailSputnik is a useful interface between Microsoft Outlook and SuiteCRM. Find more information about the email sender right in your Outlook and in one simple click, add them as a new contact to your CRM.
Introduction
Introduction
MailSputnik is a plug-in for Microsoft Office Outlook 2007, 2010, 2013, 2016, 2019. It looks as the additional panel which appears to the right of the text of the letter. The main function of MailSputnik is integration of Customer Relationship Management System and Outlook.
With MailSpitnik you don't need to make tens click to find the information about people related to email. MailSputnik find contact information in CRM, so you can easily get to know about contacts whose email addresses were mentioned in the letter (events, opportunities, letters, attachments).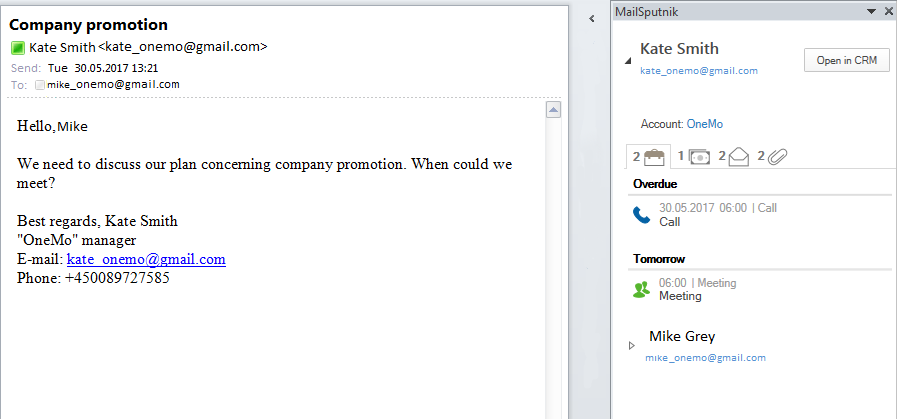 If plug-in don't find contacts with sudh email address, it offers you to create new contact. MailSputnik searchs contact information in the letter and fill creation form filds. You only need to click "Create" botton and new contact appears in CRM.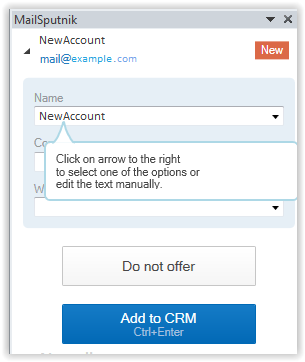 Getting started
Supported Versions
7.0.0 to 8.2.2