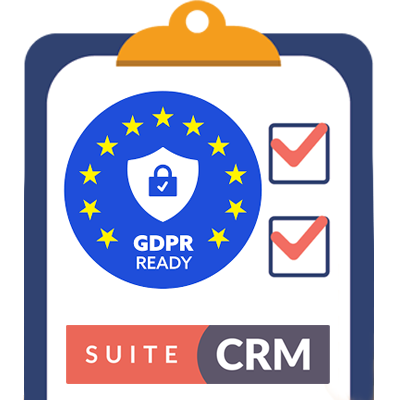 A GDPR Data Privacy solution for SuiteCRM provides companies like yours with the tools to build trust while enhancing customer experiences. This customized solution is not just about meeting GDPR Regulatory, But this solution implements best practices for data privacy into how they do business. It is an opportunity for the Company's customers to build a relationship based on trust and transparency with their own customers.
Release Notes
[Version 1.0]
Features:
* Download GDPR Ready Forms.
* Send consent Link from list view for Contacts, Leads, and Prospects.
* Configuration for Data Privacy Manager, PII Fields.
* Auto Enable the Audit for PII fields.
* Handle GDPR Data Request and Data Privacy fields with predefined actions.
* Auto-update Related module field for Consent like Consent Obtained for, Consent Last Update and Consent Status.
Supported Versions
7.9.0 to 7.11.18