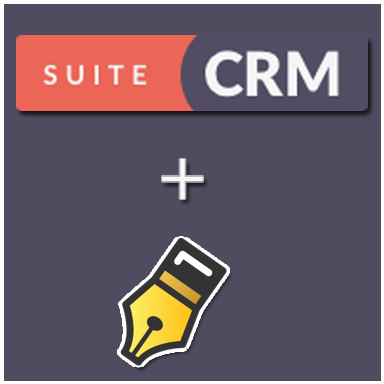 eSign-RightSignature a complete SuiteCRM and RightSignature integration which allows you to send the documents and templates for signature directly from CRM. Send your Contracts, NDAs, Agreements and have them signed by your customers online. Track status of each RightSignature document sent via SuiteCRM
Introduction
Introduction
eSign - RightSignature a complete SuiteCRM and RightSignature integration which allows you to send the documents and templates for signature directly from CRM. Send your Contracts, NDAs, Agreements and have them signed by your customers online.
Track all the documents sent for signature with the intuitive eSign-Activities Dashboard with gives the instant update as the document gets viewed or signed.
The integration allows the documents and templates to be sent to Accounts/Contacts/Leads/Prospects/Quotes and Contracts.
Getting started
Supported Versions
7.0.0 to 7.11.15