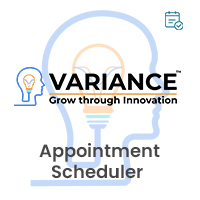 Schedule meetings with just a few clicks! The Appointment Scheduler add-on for SuiteCRM allows your prospects and customers to schedule appointments from published calendars of your website or any other pages integrated with SuiteCRM.
Introduction
Introduction
Appointment Scheduler User's Guide has been developed to assist management, system admin and users. This extension allows users & customers to schedule the appointment.
Features
Allows to Add Meet Me/Auto Assigned type appointment.
Allows to Select Event Duration of Appointment.
Allows to Select Time Format of Time Slot.
Allows to Select the user for Meet Me or Group for Auto Assigned to whom assign the Meeting Once Appointment is Booked by Clients/Customers.
Allows to Design Appointment Page.
Allows to Add How far into the future should customers be able to schedule an appointment.
Allows to Add Before/After Buffer Time.
Allows to Add Invitee Question for particular module.
Getting started
Supported Versions
7.0.0 to 7.13.1