---
Highlevel Overview
Are you dealing with some of these standard restrictions when it comes to uploading files to your SuiteCRM?
Admin user does not have the option to add attachments field through the studio
Users can not upload multiple files in the CRM
Users have to remove the preloaded file then and only upload the latest/new file
SuiteCRM causes the problem in downloading the file due to multiple IDs of the concerned file
There is a better way to manage the various file types you need access to.
With the Multiple File Upload add-on for SuiteCRM by Helfertech, gain the ability to upload multiple file types, documents, and images directly in your CRM.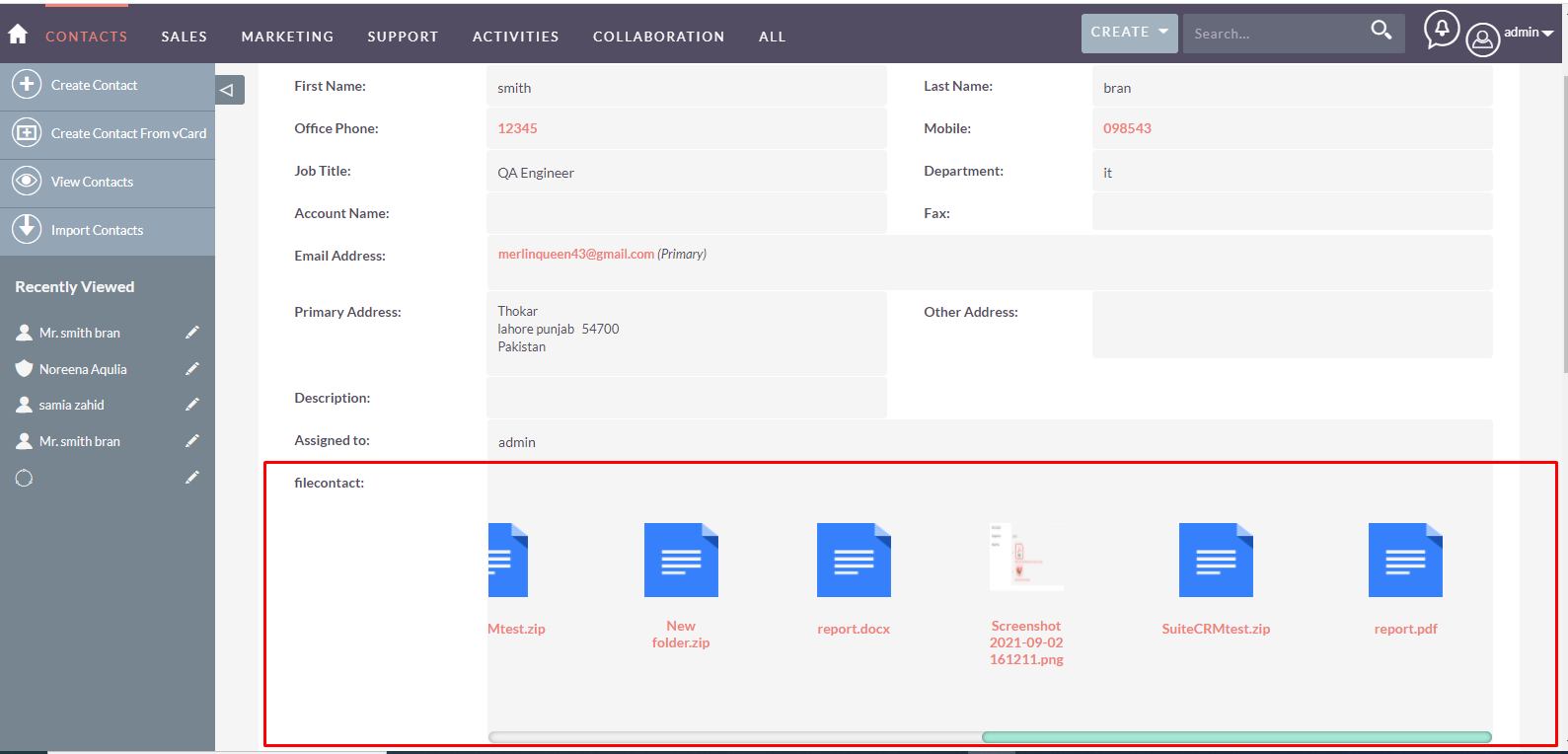 Key Features
Ability to add multi-file type field from the studio
Upload multiple images or documents at a time
Support to upload different file types
Ability to remove uploaded file, if needed
Ability to drag and drop the document
Thumbnail to view the file
Scroll bar to view multiple files
How it Works
To add a field for any module, go to Studio
Click on the module
Click on the Fields
Click on Add Field Button.
Select data type Multi File
Enter the field name such as Choose File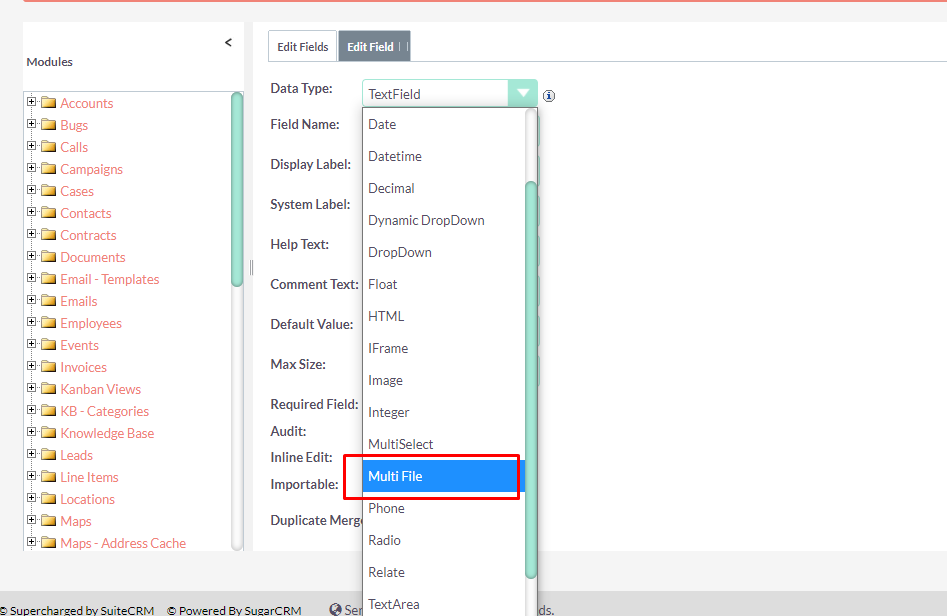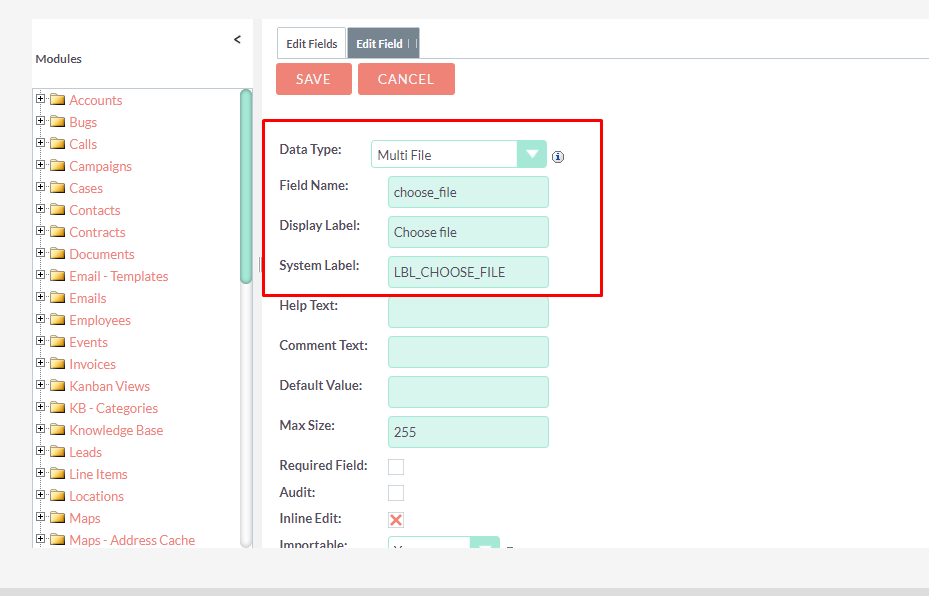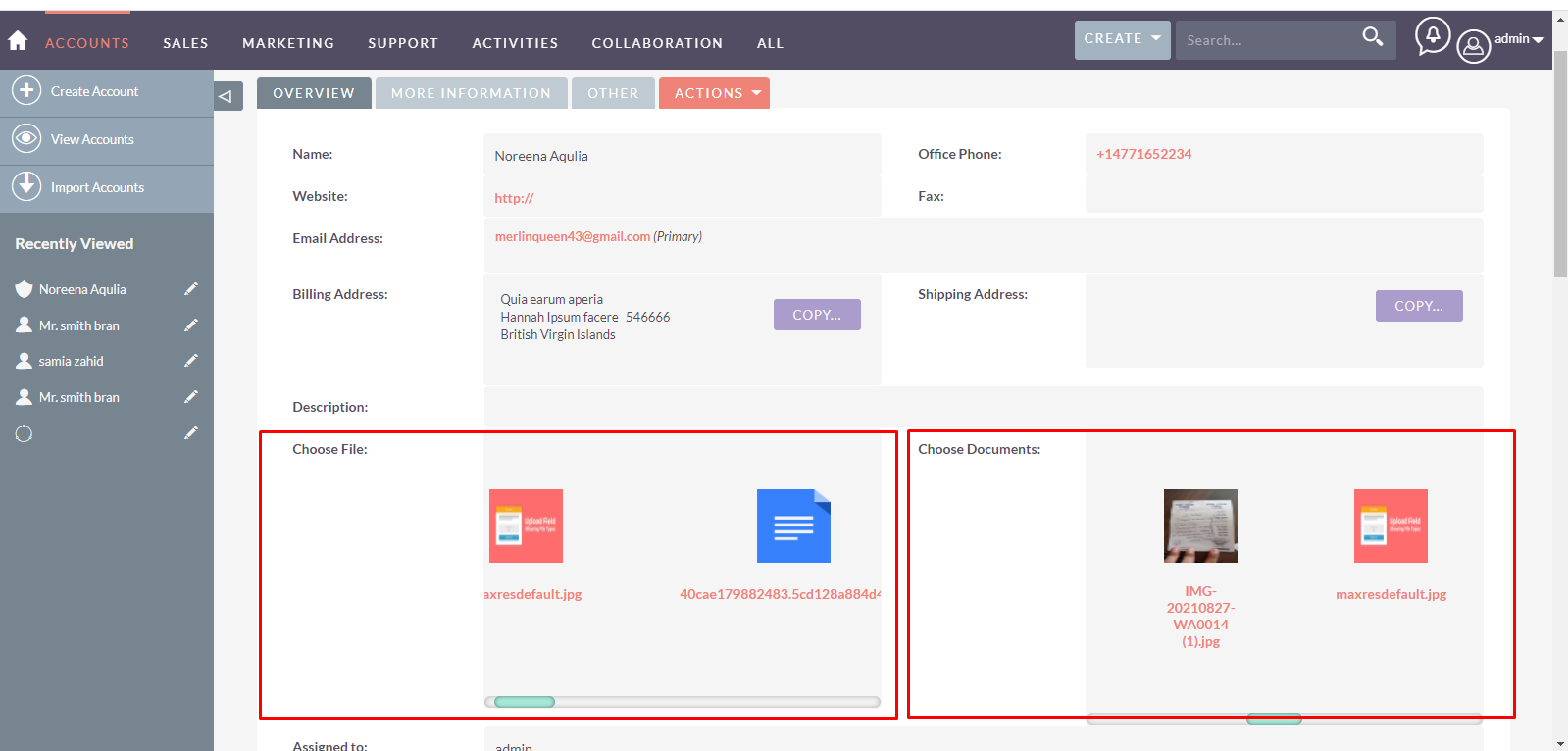 To learn more about this solution, go to Multiple File Upload or search for "file upload."