---
Highlevel Overview
Gain a better (and more accurate) understanding of how and when your team utilizes the SuiteCRM system. User Online Activity by crm.studio is a helpful tracking add-on for SuiteCRM that checks the online availability of users and provides real-time data for review. Activate this advanced online monitoring solution to view online/offline statuses and calculate time spent working within the CRM per user, around the clock.
Key Product Features
Very easy to integrate
Constant online monitoring
User can see the time of work with the system
How it Works
With User Online Activity, you have the ability to view online or offline statuses in the Employees and Users modules. In addition, this SuiteCRM add-on calculates the time of work with the system, around the clock: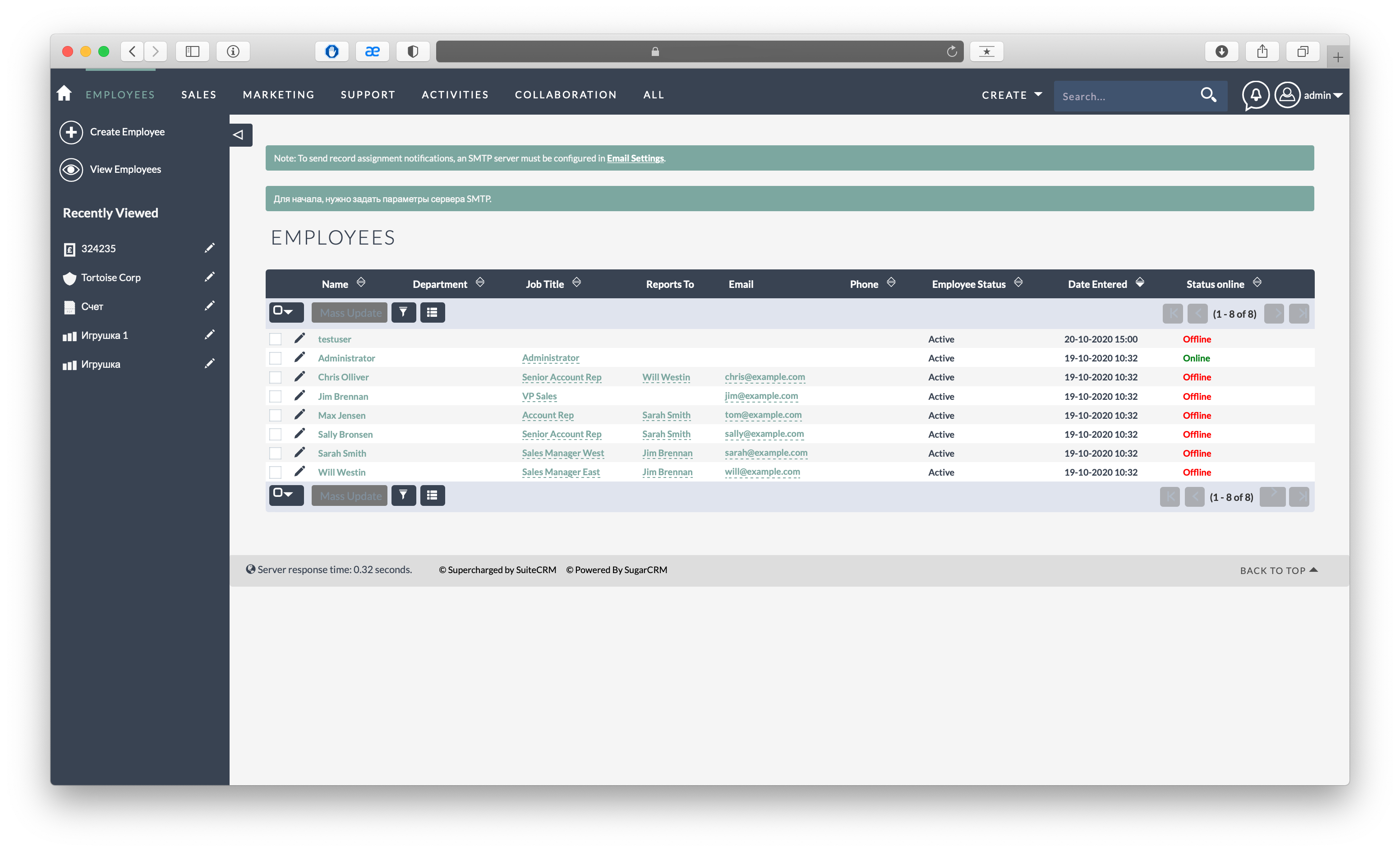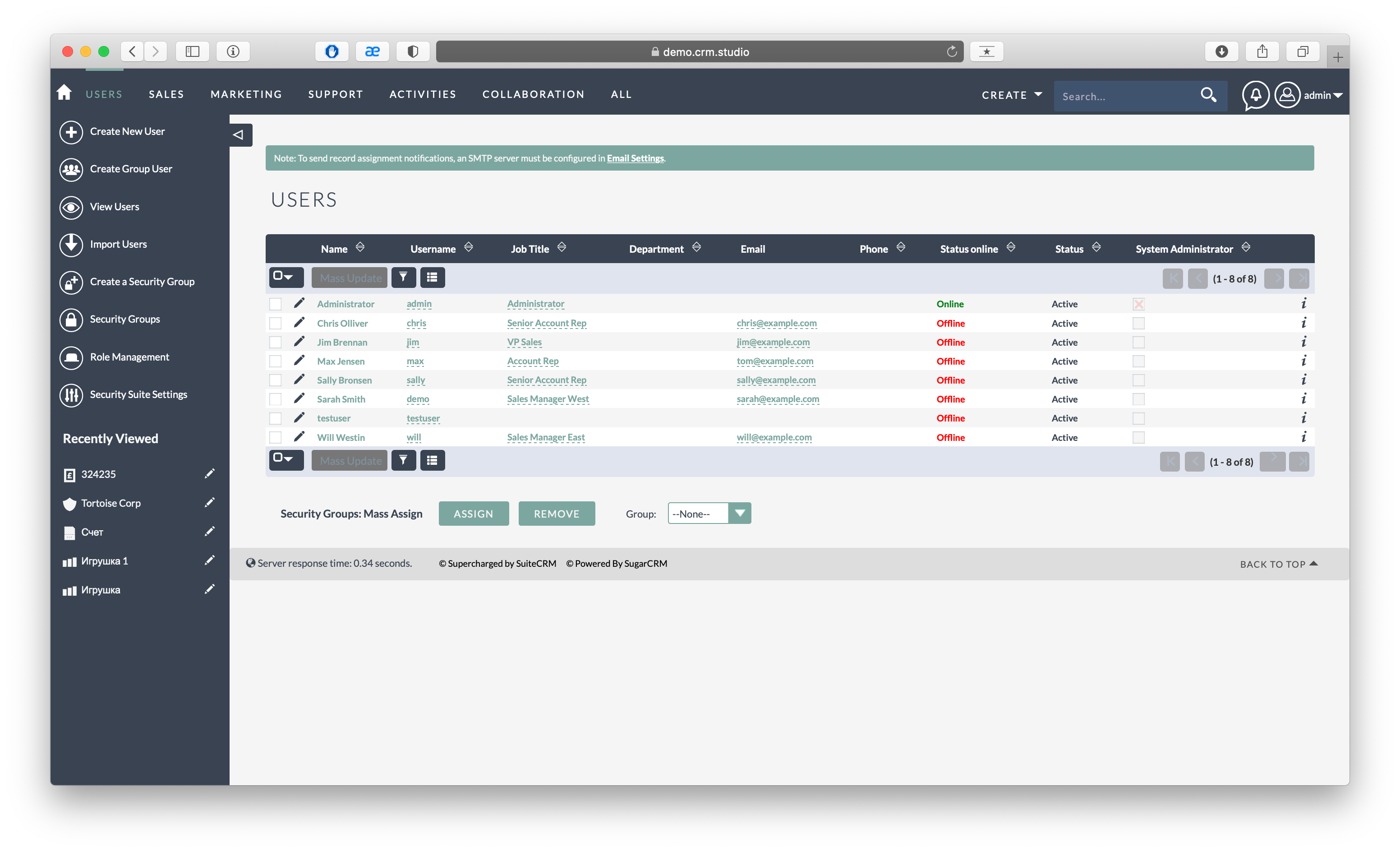 The dashlets for the User Online Activity module can be displayed at the main page.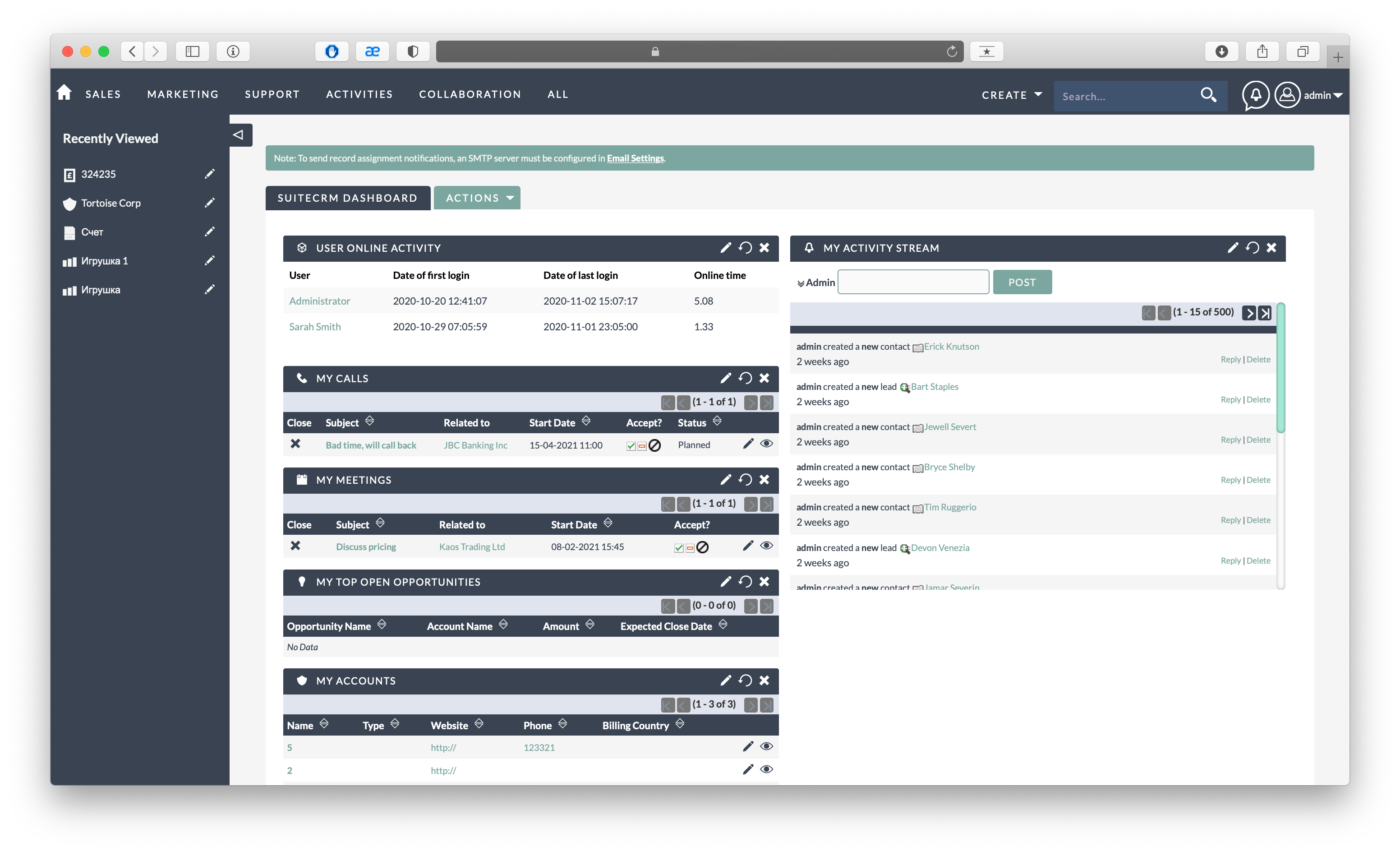 SuiteCRM Compatibility Features
Compatible with SuiteCRM 7.0+ versions
Works with all SuiteCRM Modules
Configurable with Standard & Custom SuiteCRM Fields
100% Modular (Does not modify SuiteCRM core files)
To learn more about this solution, go to User Online Activity or search for "user activity."