---
Highlevel Overview
In business, a deal isn't a deal until the contract, proposal, or any other legal-binding document has been electronically signed. Having created past e-signature integrations for DocuSign and RightSignature, the development team at Urdhva Tech welcomes their newest integration for Adobe Acrobat Sign software and SuiteCRM!
Adobe Acrobat Sign Integration for SuiteCRM helps you minimize signature-related paperwork and delays. It helps businesses to shorten sales cycles, increase close rates, increase productivity, and reduce paper waste, resulting in saved time. Adobe Sign is an easy and fast way to get documents signed and it can be signed from any location and on any device.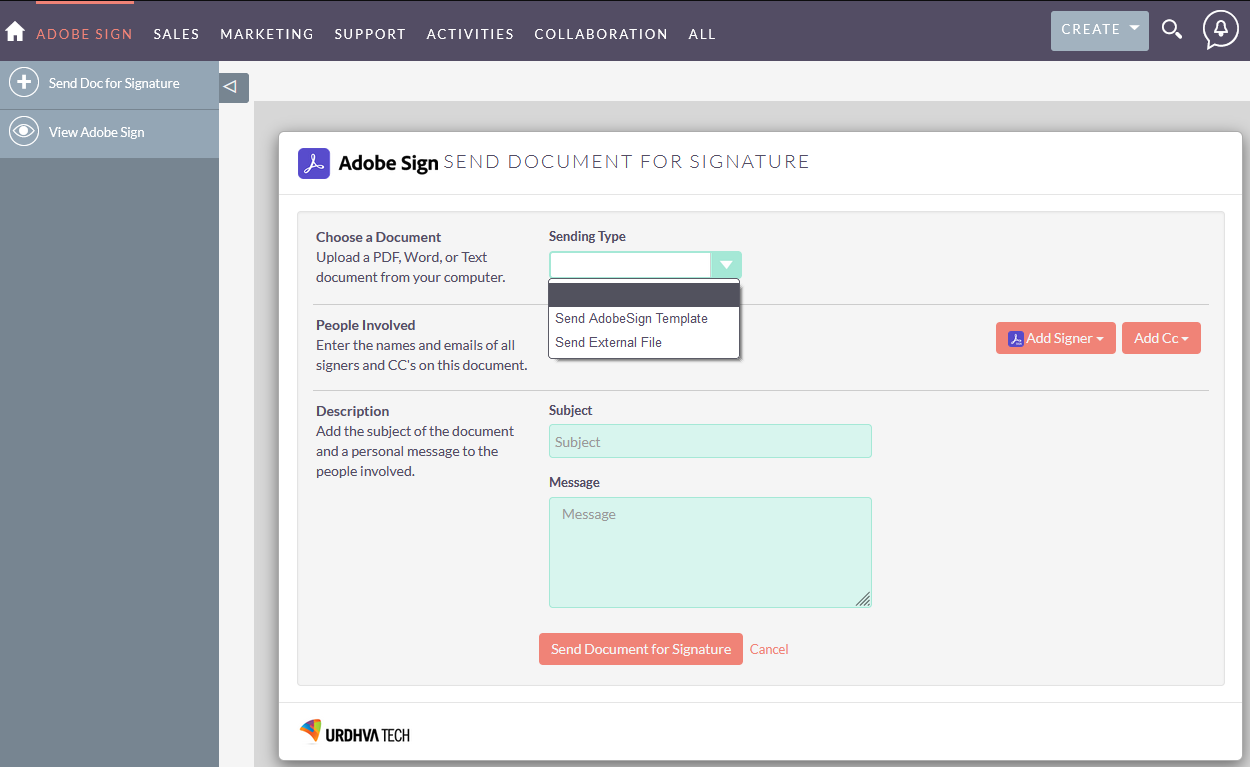 How it Works
The SuiteCRM and Adobe Sign integration allows documents and templates to be sent via Accounts, Contacts, Leads, Prospects, Quotes, and Contracts modules of SuiteCRM. Track all the documents sent out for signatures with the intuitive Adobe Sign-Activities Dashboard, which gives an instant update as the document gets viewed or signed.
Please note: You will need both SuiteCRM Adobe Acrobat Sign Integration and an Adobe Acrobat Sign plan for this integration to work.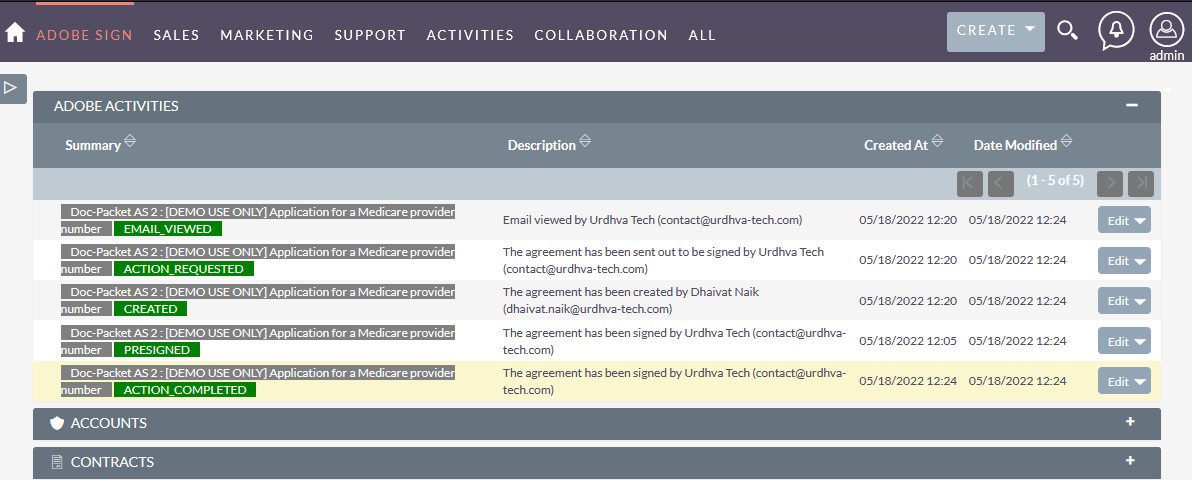 Benefits of Adobe Acrobat Sign Integration
Intelligent template recognition
Field mapping: merge data from and to supported modules
Easily add documents, recipients, messages, and more by automatically pulling from SuiteCRM or leveraging Adobe Sign templates
Industry-leading tagging screen with options for bi-directional data feed
Use data collected to optimize your team's SuiteCRM experience
Boost the efficiency of your business and save the environment
Provide a professional approach to the process of document execution
Embed interactive signature into your documents
Reduce your execution time to just minutes
Store all the signed documents in a single, safe location
Track your signers' progress in real-time
To learn more about this solution, go to Adobe Acrobat Sign Integration or search for "signature."