---
Highlevel Overview
Webex Meetings is the world's most popular video conferencing service for business, offering highly secure integrated audio, video, and content sharing from the Cisco Webex cloud. With the Webex Integration for SuiteCRM by Verity Infotech, users can easily create Webex meetings right inside the SuiteCRM platform. Get connected with prospects and customers without the hassle of leaving your CRM.
How it Works
Users need to first create a meeting from SuiteCRM Meeting module, then select Webex as the meeting type from Edit View. All emails invited to the meeting will receive an email with a Webex URL to join the meeting plus the password for access.
1. Creating Meetings
As shown in the configuration example below, SuiteCRM users must select the meeting type as 'Webex' from Verity Webex Panel in order to create a Webex meeting.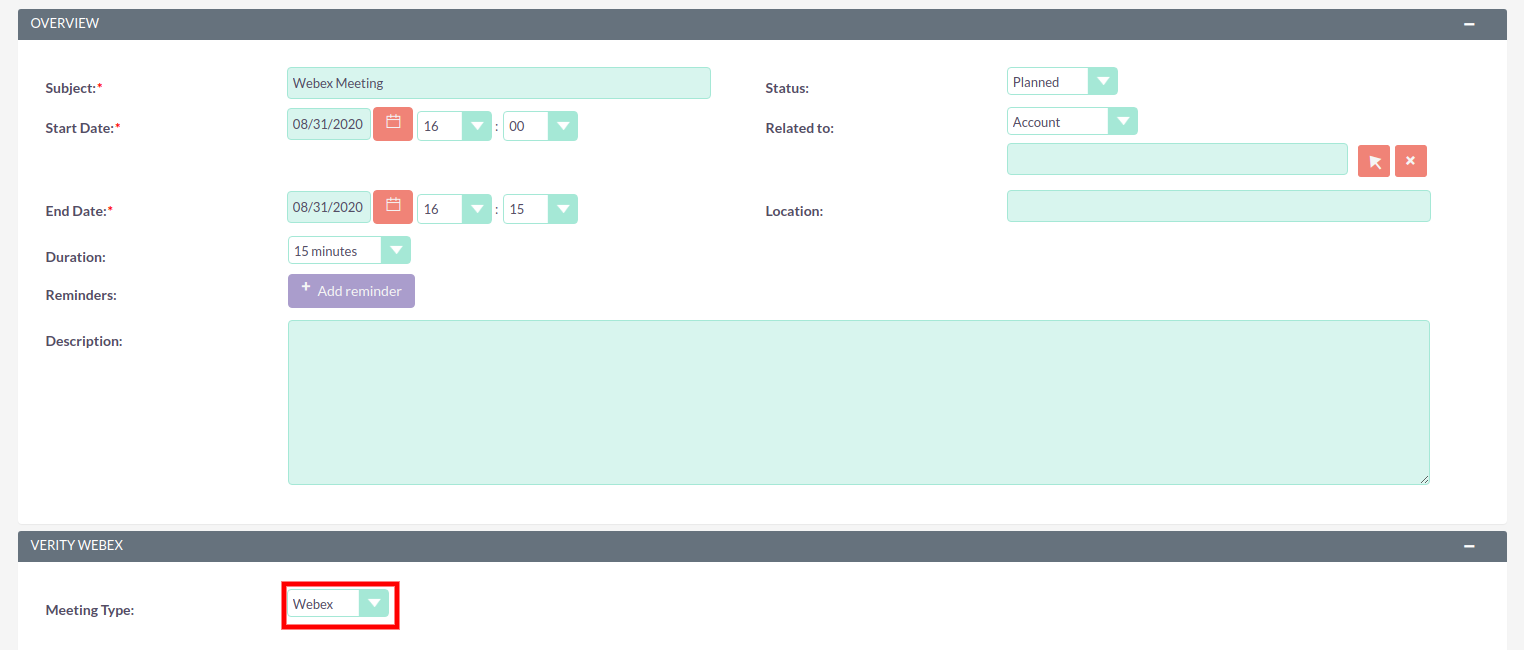 Once the meeting is successfully created, users will see 'planned' as the meeting status.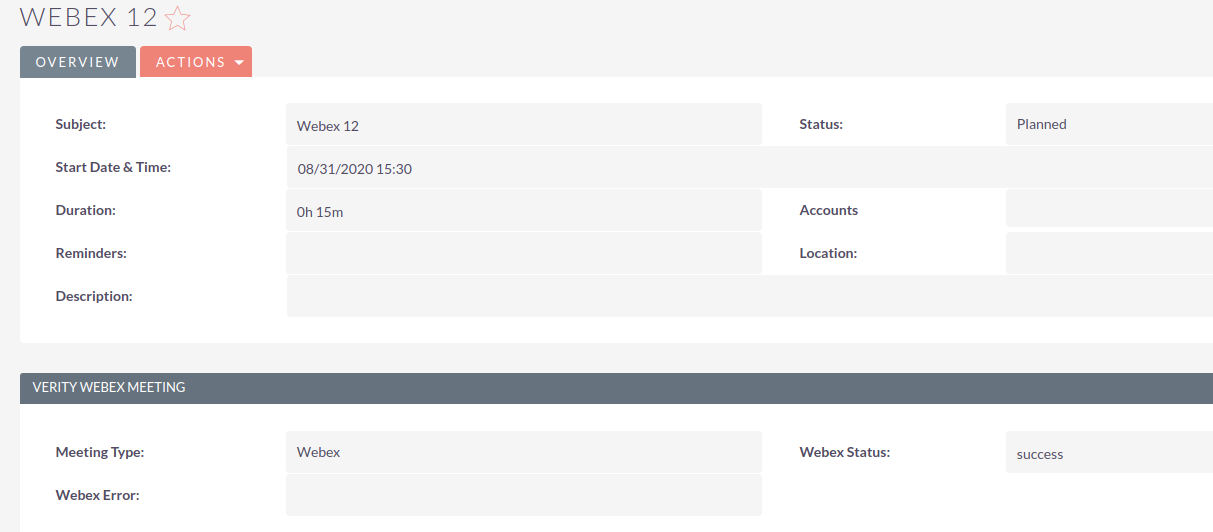 2. Getting Email Notifications for Webex Meetings
Below is the screenshot of the email that will be sent to the host of the Webex meeting.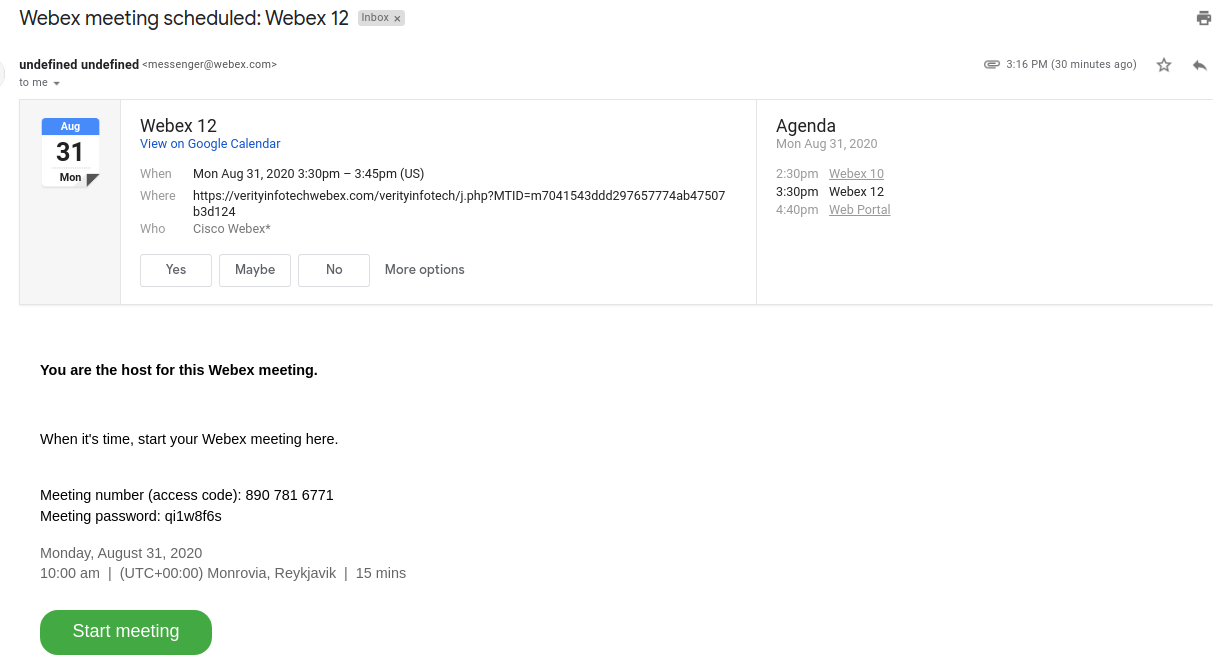 Below is the screenshot of the email that will be sent to invitees to join the Webex meeting.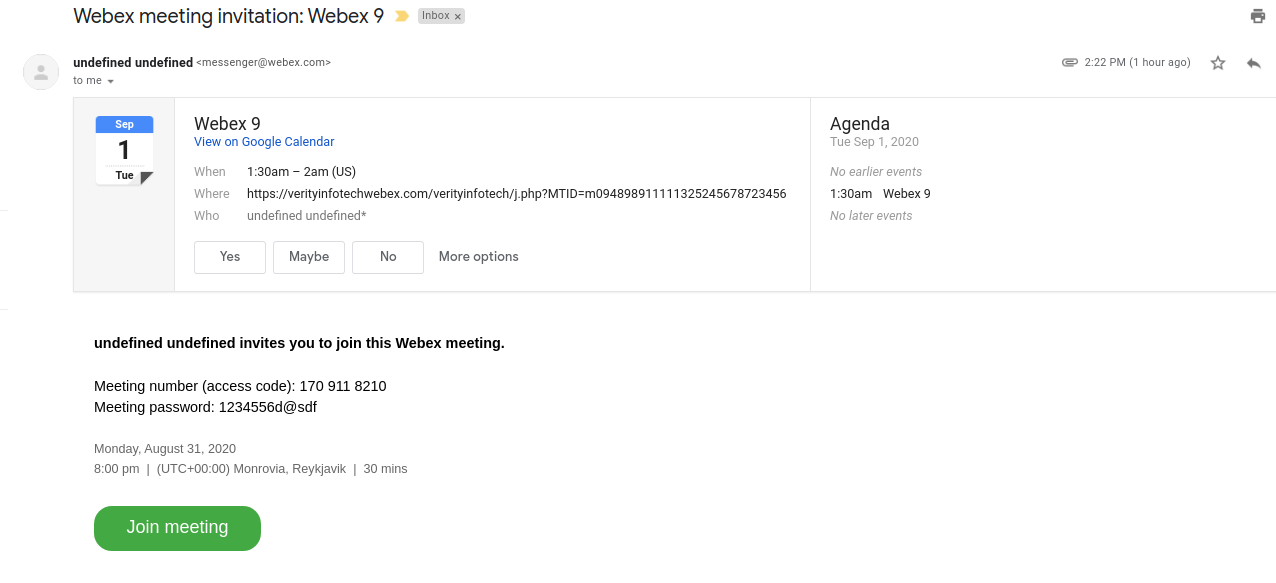 To learn more about this solution, go to Webex Integration for SuiteCRM or search for "Webex meetings."