---
Highlevel Overview
Make your sales process easier with a convenient video calling feature for Jitsi Meet right in your CRM. With the Jitsi Meet add-on for SuiteCRM by Brainvire Infotech, you can easily schedule and host online meetings on the go. You can directly invite your prospects and customers from Leads, Contacts, and Targets for:
Product presentations
Online meetings with users all across the world
Online training webinars for customers, leads, and targets
Quick and easy online support for customers
Key Features
Easily integrate Jitsi with google calendar
Users can join without any account creation
Is encrypted, so the conversation is private
Customizable, you can create any URL of your choice
Simple installation
Available on all devices, no application is needed
Share word documents, presentations, and different types of files during the session
Record and save meetings for offline access
How it Works
Before installing the add-on, set up Jitsi Meet on your server (https://meet.jit.si/)
While creating the new meeting from the Meeting module, the creator can add any additional participants for the meeting and send an invite.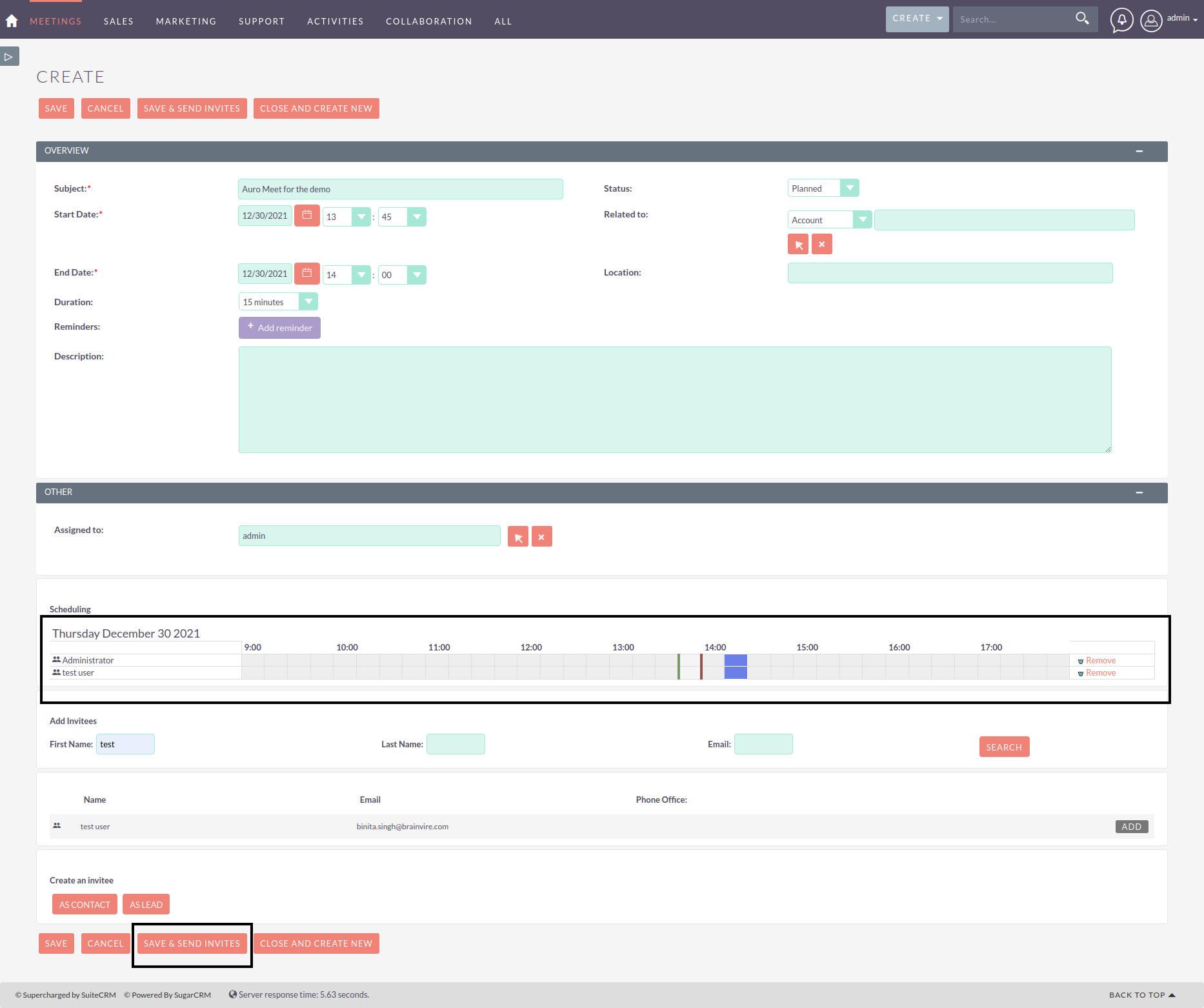 Once the meeting is saved, all the invitees will get the meeting email with the Jisti Meet URL to join the meeting.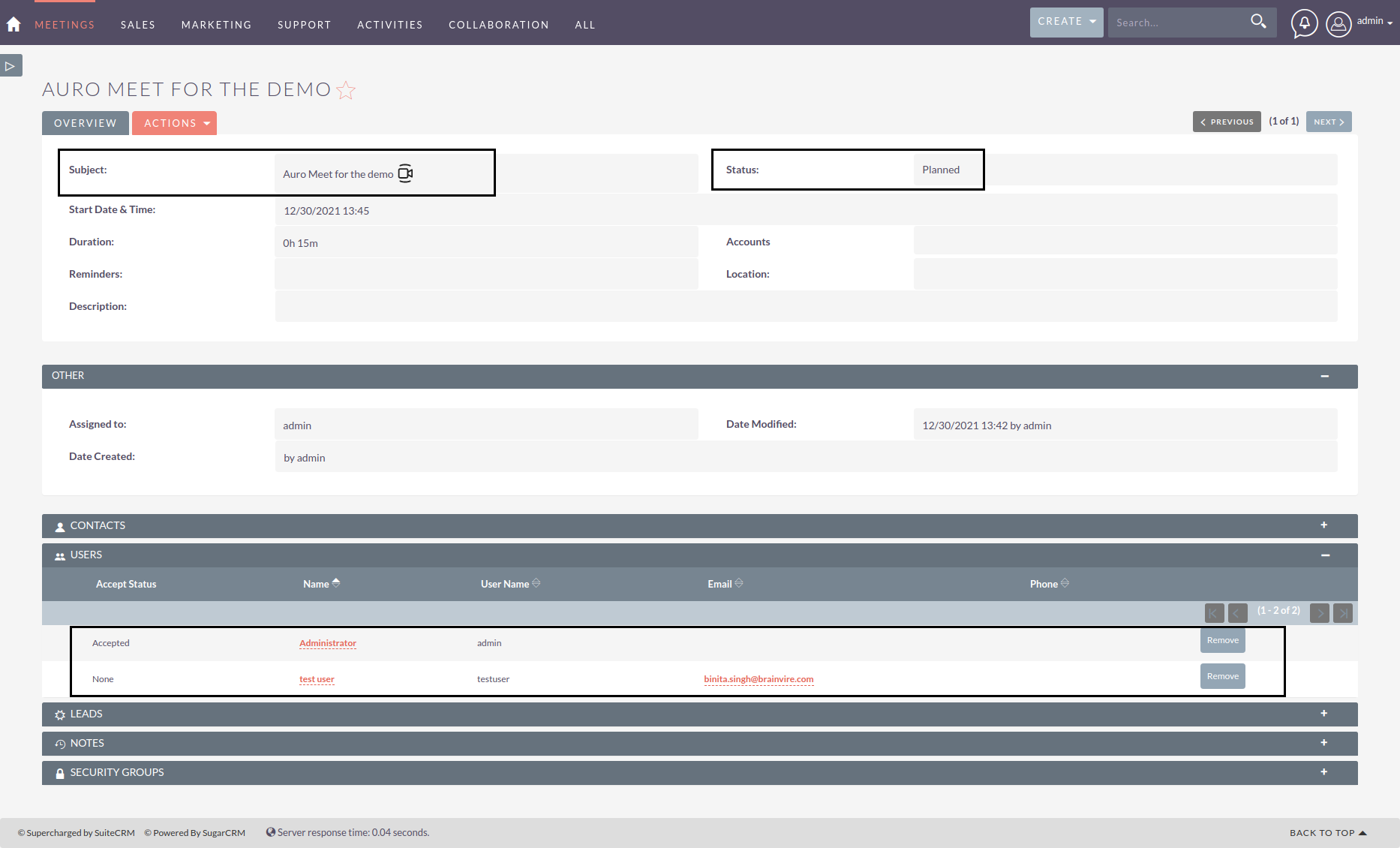 The below screenshot is the email that will be sent out as an invitation.

To learn more about this solution, go to Jitsi Meet or search for "Jitsi."