Calculate Sales Commission - Incentives for your Team or Individually.
Create transparent commission slabs and motivate your sales and marketing team with commission or incentives on Sales.
The Sales and Marketing team uses CRM for better productivity and to get more sales. Now it's time to reward them for using CRM within CRM.
This extension will enable CRM Admin to add structured commissions on Sales for any module and for a single user or even multiple users
The Sales Commission add-on gives you freedom to set commission per product as fixed amount, on percentage with scheduling the commission calculation and reports automatically. This extension will also enables you to save commission structure as a template for reusability ease and it can be exported as PDF.
Motivate your team by providing them visibility on their sales target and potential commission they can earn during the defined period and win their trust by building transparency.
Sales Commission Landing Page :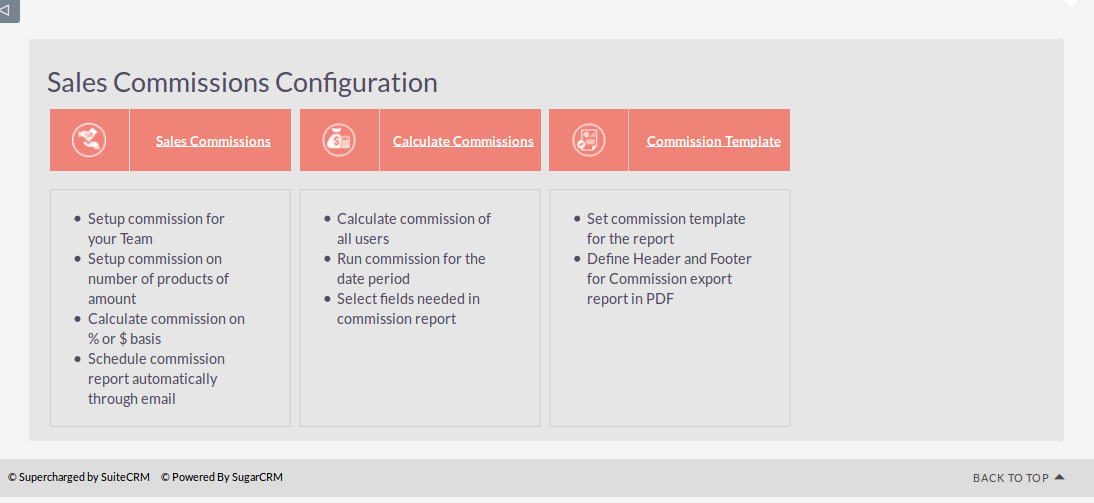 Sales Commission Slab Page: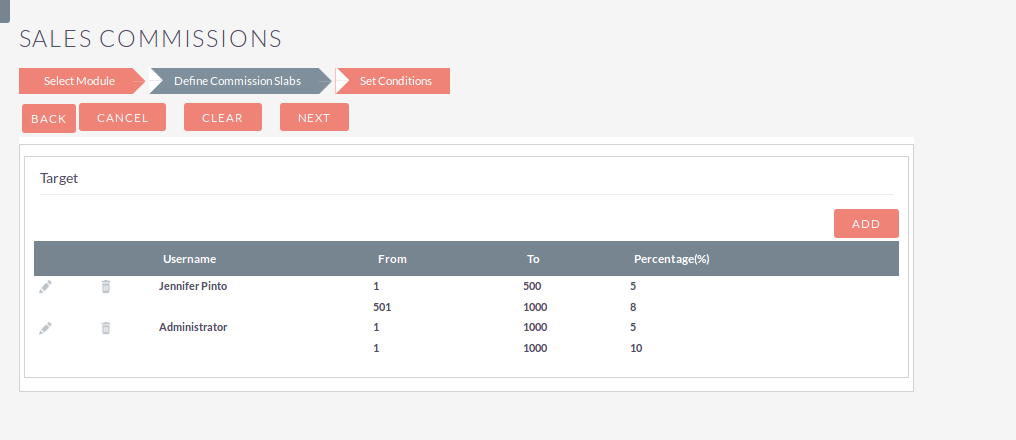 Sales Commission Report and Export feature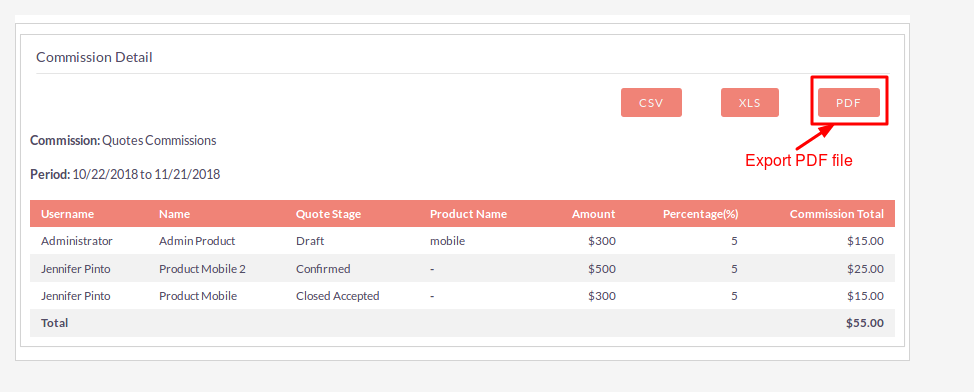 Learn more about how it works in our User Guide
Supported Versions
7.0.0 to 7.10.11