---
Highlevel Overview
The developers at Helfertech created the Email Sync add-on for SuiteCRM to help users customize their personal email inbox to send, receive, view, and store emails for convenient retrieval and reference at any point in time. This will help SuiteCRM teams avoid manually switching to the email section in order to check emails, plus wasting time retrieving the data due to lack of synchronization.
Watch Video Overview
Key Features
Email Sync add-on for SuiteCRM helps in synchronizing the specific emails received by the user or customizing the retrieval process to save time and increase productivity.
Email synchronization
Email history
Email report
Email tracking
Less mailbox dependency
Prevent users from losing data
Easy to use and access any time
By default, emails will link up with three modules: Accounts, Contacts, and Leads
Go to Account module
Click on any record
Click on the Activity subpanel from the Detail View
Click on Compose Email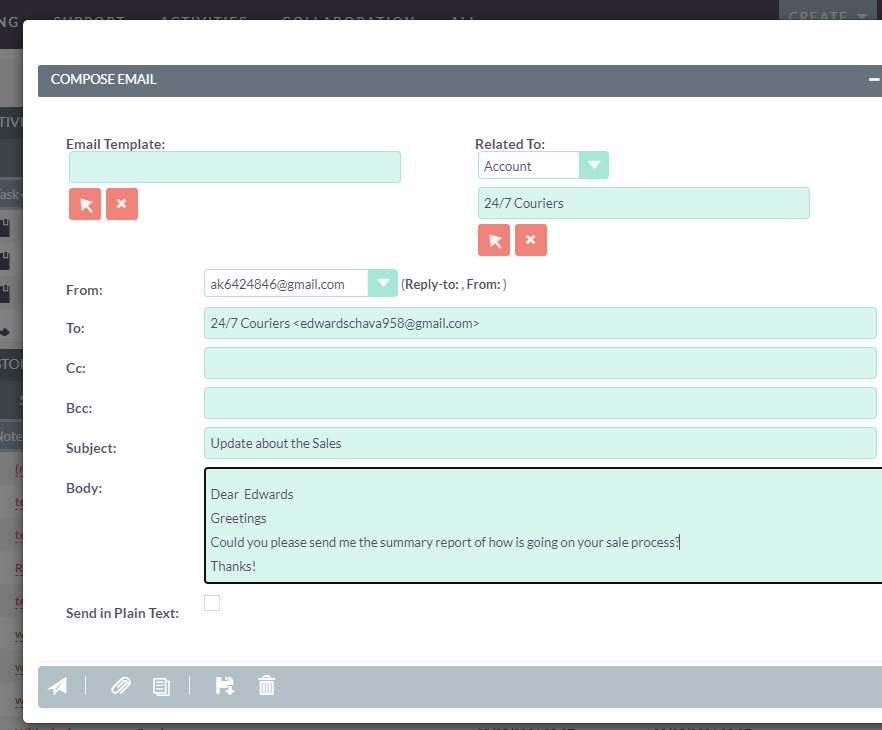 To learn more about this solution, go to Email Sync or search for "emails."