---
Highlevel Overview
Create stylish and functional menus in SuiteCRM that are more relevant to your team's needs and match your branding. Variance Infotech developed the Advanced Menu Manager add-on which enables you to choose different menu layouts and designs from the Admin settings – no designer needed!
Advantages
Keep it simple and easy to understand as your team prefers
Add your own icons to maintain branding
No need to save – design applies instantly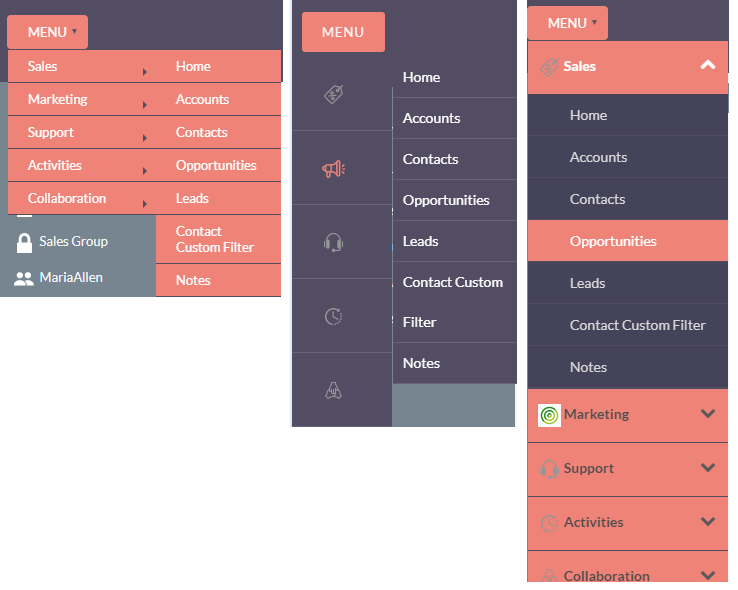 How it Works
SuiteCRM comes with a default menu style, but it often lacks the functionality, visual appeal and customizations that many businesses would prefer. With the Advanced Menu Manager add-on, you can create menu styles that are more meaningful to your business and CRM team's needs. The best part of this extension is, the moment you select a menu style, it is applied. No need to hit the save button anywhere!
Select vertical or horizontal menu options
Add your own icons to match your brand
Choose formatting to show an icon with text, icons only, or text only
Try option to keep expandable/collapsible sub menu
Compatible with MYSQL and MSSQL databases

Video Overview
To learn more about this solution, go to Advanced Menu Manager or search for "menu."