---
Highlevel Overview
Electronic signatures provide a binding way to authenticate a document, which is a much-needed practice for many SuiteCRM users. Brainvire Infotech created the E-Signature Field add-on to fulfill the digital signature requirement of your CRM.
Ultimately, this solution is an easy-to-use electronic signature capture and embed tool that works in any default module of SuiteCRM.
How it works
Once you click on eSignature field, the signature pad pop-up will open. There is also functionality to undo your signature and start over.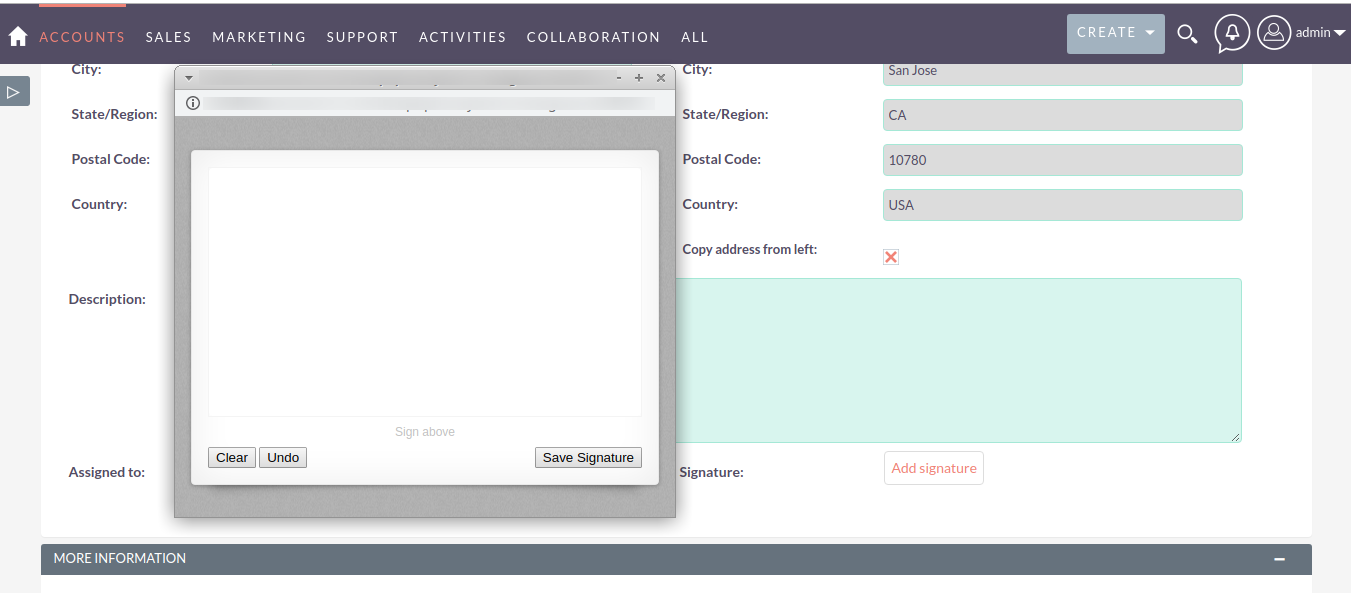 Once you save the signature, you can then download the signature or delete it according to your needs. Below is the detail page in which you can see the signature pad display.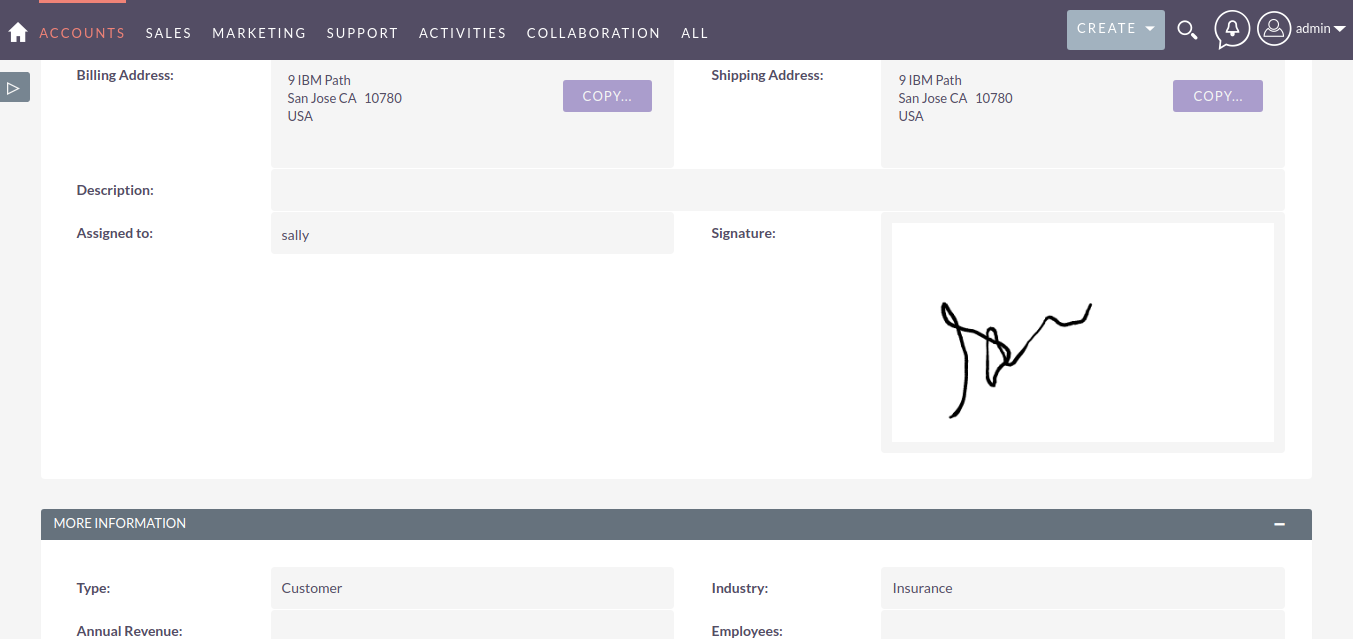 To learn more about this solution, go to E-Signature Field or search for "signatures."