---
Highlevel Overview
Industry experts agree that both internal and external threats are equally dangerous to a company's security, especially their CRM system that hosts valuable customer data. While it's more beneficial for users to take full advantage of SuiteCRM without too many restrictions on rights and roles, this can also pose internal risks in terms of possible data leaks.
Unfortunately, SuiteCRM is neither protected against external brutal force and dictionary type attacks, so the developers at MokasIT created SuiteGuard to offer an integrated solution for the protection of your CRM system.

Levels of Protection
Level 1 – protect yourself against external bot attacks.
Level 2 – register and analyze internal user access to CRM data to protect against data leaks.
Level 3 – limit SuiteCRM system availability to company intranet.
Level 4 – protect against intentional or accidental deletion of data.
Level 5 – ensure GDPR compliance.
Level 6 – allow admins to log on to any user account without interruption of his work (Sudo functionality).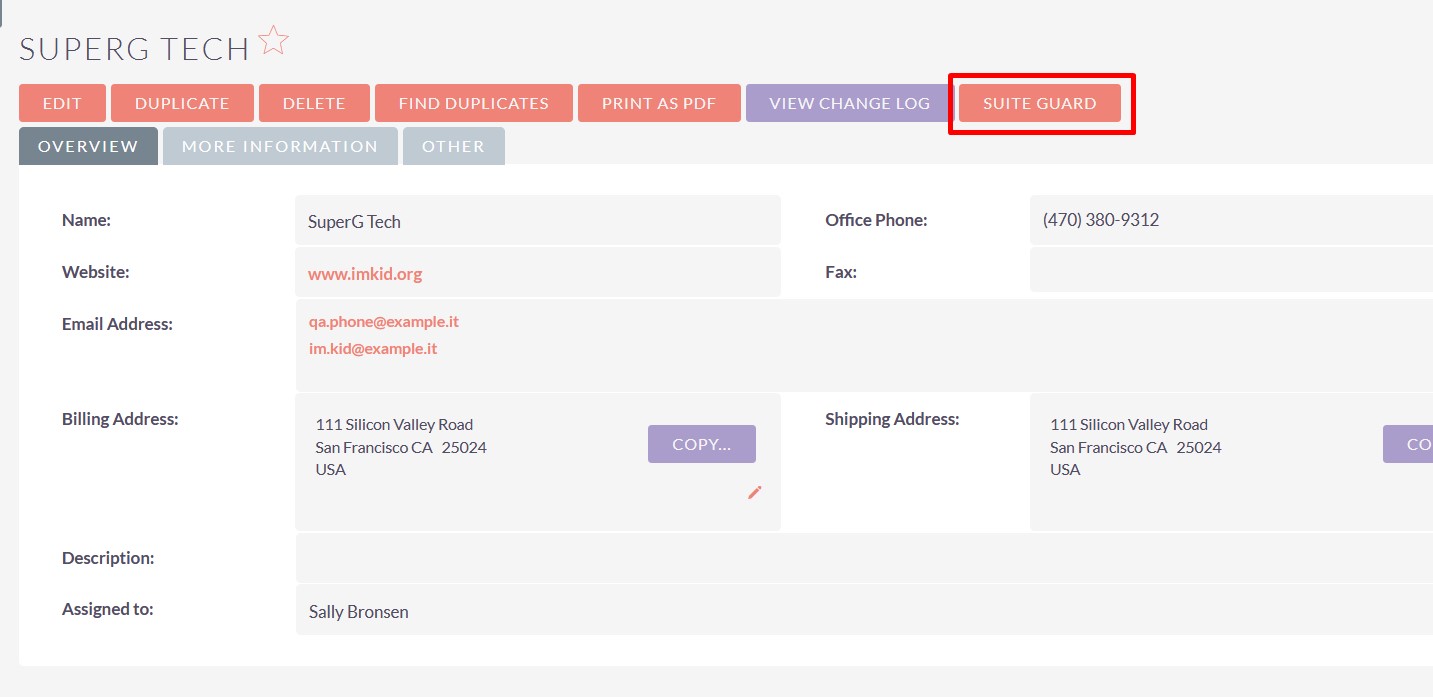 To learn more about this solution, go to SuiteGuard or search for "security."