---
Many organizations today employ a CRM system for the purpose of understanding customers better. However, not all of them realize its true potential and sometimes fail to make the most of it. Therefore, knowing how to use a CRM system efficiently matters. In this article, we are going to share some tips on how to increase the efficiency of your SuiteCRM.
User Role Management
A CRM system has many modules like sales, accounts, leads, etc. for an admin to deal with. Giving access of every module to every department isn't too secure and viable. SuiteCRM lets you fully restrict access to one or more modules. However, that may also not be feasible at times. As different departments have to coordinate with each other, they may require access to some fields of a module belonging to another department.
For instance, a human resources associate can copy a passport while an employee in the manufacturing department can't. Similarly, an employee in shipping/receiving can print a packing slip while an engineering employee can't.
Again, all fields of a department-specific module are not useful for employees from other departments. So, there should be a way that lets you restrict a module, but not fully. This function will increase interdepartmental coordination while keeping the CRM security intact.
An extension that lets you give partial field access of a module to your employees can come in handy. This means you should be able to decide whether a user can only view or edit fields in certain module(s). For example, the Field Level Access Control add-on for SuiteCRM enables admin to display only relevant field data to users who have been assigned roles, empowering users to access only fields they actually need.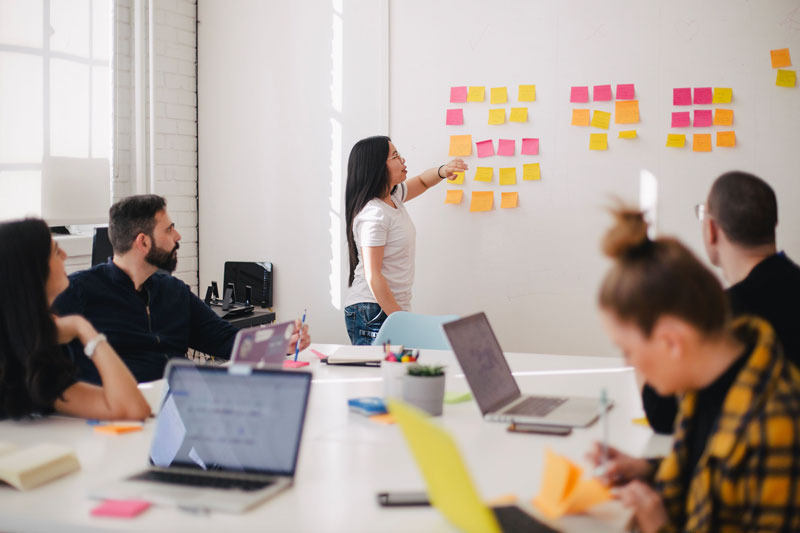 Use of CRM On the Go
Carrying a laptop everywhere to access your CRM is not feasible. You must have an app that lets you access your CRM, all of its data, and perform actions on the go.
It should also:
Alert you about any pending tasks
Let you update CRM in offline mode and auto-sync the updates when back online
Let you send emails to your customers, prospects and clients from your mobile device, etc.
The feature of live-tracking resources from within your mobile would be the icing on the cake.
CRM Login through Your Google Account
Maintaining separate login credentials for every app or program may be tedious. Hence, finding a way to sign up for or login to your SuiteCRM account with your active Google account can benefit you.
It would be even better if you could auto-approve or manually approve users' sign up/login requests. There are several SuiteCRM extensions that can help you with all this.
Restoration of Deleted Data
Data is everything for an organization. Losing any piece of data accidentally cause major problems. Besides, the auto-delete option sometimes deletes important pieces of data as well. Sometimes, you even forget the reason why you deleted a piece of data in the first place.
An extension that works similarly to Trash in Gmail may help you. It should let you restore deleted data, plus maintain deleted and restored data records along with reasons. This prevents accidental data loss and helps keep track of deleted and restored data.
Conclusion
Managing a CRM can be of great value to your organization only when you know how to make the best of it. The above-mentioned tips can enhance your SuiteCRM and help you increase profit and retain customers