---
The customer portal has become a crucial component of any business's success. It gives clients more control, enables them to handle their problems without interacting with humans, and provides 24/7 access to vital information. Launching a compliant customer portal can assist companies using the SuiteCRM customer portal to cut costs and overhead. Simply put, both businesses and customers benefit from having access to the customer portal.
A CRM system must be implemented to ensure that your core customer-centric tactics are successful. The software offers a variety of capabilities that make it simple to manage interactions and connections with all your business contacts. As a result, your personnel feel empowered, increasing productivity and improving customer management tasks. Below, we'll cover what a customer portal is and all the reasons why having one can greatly benefit your business: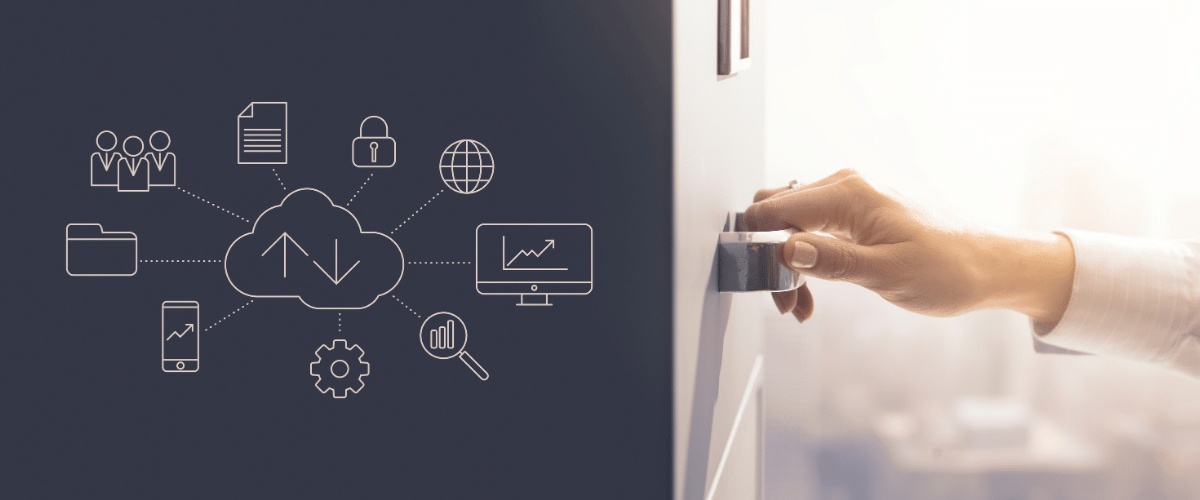 What is a Customer Portal?
Customers can manage their interactions with your business through a SuiteCRM customer portal, which serves as a central location where they can check the status of open support tickets, read pertinent knowledge base articles, and participate in your community. It unifies the self-service features of your company in one distinctive location that may be found on your website or mobile app. A customer portal can enable users to access and modify their account information, such as altering their delivery address or cancelling a reservation, when integrated with other systems.
1. Enhance Customer Engagement
Client portals work well for boosting customer engagement. You can use it to deliver information to your clients. You can produce movies and blogs that detail different phases of product development. You can also distribute news, help in other forms, and provide product-related advice. Your clients will become more skilled and knowledgeable as a result. Through customer forums, you may connect with your customers. Customers can discuss issues and potential solutions in this area. Customer portals not only boost engagement but also provide users with a stronger sense of control.
2. Improve Productivity
A customer portal system is capable of numerous tasks. One of the simplest yet most valuable features is the capacity to use workflows to automate laborious, manual processes. Simple automatic activities can be set up to be triggered by user and customer behavior, by circumstances established by the system, or at predetermined times. Users will have more time to prioritize their clients, cultivate bonds, and design experiences that delight them. Teams can access all crucial client data at all times because of CRM's ability to integrate external systems like ERP. It becomes more productive to collaborate and communicate across different departments. Teams may more clearly identify where their focus should be when they have access to a single source of truth about their client base.
3. Improve Customer Satisfaction
It is no secret that happy customers buy more products and generate more money. Customer portals are an excellent resource for increasing customer happiness. You may give your consumers support services around the clock. Self-service also increases client satisfaction. It empowers people to handle their problems on their own. Customers are more likely to promote your goods or services to their friends and family when they promptly locate solutions. A customer portal can enhance the number of pleased clients who could boost your business.
4. Increase Sales
It might take reminding clients of your feelings about their absence to catch their attention and lead to new sales. CRM reduces data silos inside organizations. Teams can effortlessly work together and access extensive customer data anytime, enabling them to provide superior customer care. Cross-sell and up-sell opportunities are made possible by trends in consumer behavior and cross-department contacts. Customers may be easily segmented by sales and marketing teams based on various factors, including spend, activity, market sector, etc. Simple CRM tasks include locating and re-engaging dormant customers and planning automated email marketing campaigns. Finding existing possibilities and developing new ones is easier with a well-implemented CRM system.
5. Reduce Cost
Your agents are forced to use call tickets without a customer support portal. You can considerably lessen the effort of your support personnel with a client portal for SuiteCRM. As was already noted, the client portal enables you to provide 24/7 support. As a result, you avoid allocating more funds to cut working hours and lower costs. Additionally, it decreases the quantity of dropped calls and the duration of inbound call waiting.
6. Boost Agent Productivity
By enabling users to find solutions independently, a client portal relieves some of the burdens on agents and allows them to concentrate their attention on more critical problems. Customers can review their previous chats with support in addition to your knowledge base and community forum, saving them from having to ask about the same issue repeatedly. A client portal saves agents time and improves agent engagement by removing the pointless touchpoint of speaking with an agent directly, especially for routine requests and commonly asked inquiries. Working with an agent one-on-one is more expensive and resolving challenges in a public setting is less costly.
7. Encourage Self-service
Customers today want to handle problems by calling the support staff. Customers can find solutions to their issues and take charge of their support requests using a customer portal. They might study the customer portal's articles or knowledge bases to find answers to their issues. If customers can't resolve the issue themselves, they can call or chat with a support agent without leaving the customer site. This guarantees that clients receive a prompt response. Additionally, it does away with the time-consuming email back-and-forth correspondence.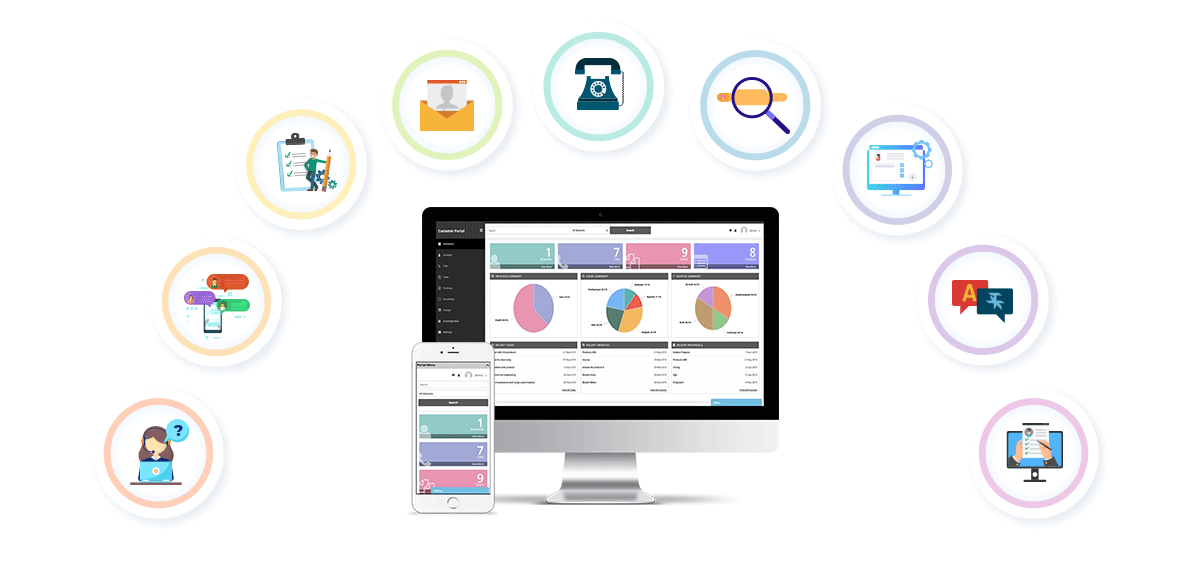 8. Provide Additional Layer of Security
Customers may securely upload and access essential material, such as a document with sensitive information because of features like encryption. Additionally, compared to conventional customer care methods like email or SMS, a customer portal offers more features, such as higher file size limitations and access to account information, which makes it simpler for users to upload crucial files and documents. This is where picking the best client or customer portal software becomes vital.
9. Boost Web Traffic
Web traffic is also known to be increased through customer portals. Clients who use the customer portal to locate the best solution and assistance linger longer. Additionally, you can permit outside customer support professionals to blog and post in the forums. This enables the business to conserve resources for responding to those inquiries.
10. Increase Forecasting Security
Unreliable data could threaten the future of your company. This can readily occur when various internal departments manually compile data from their sources, such as spreadsheets. Numerous case studies from business schools discuss the risks of modeling your firm in spreadsheets. The outcomes and repercussions can be terrifying.
A practical SuiteCRM customer portal functions as a single, live source of truth for all your customer and associated company data. Clients' linked data and profiles are updated concurrently as they proceed along their customer journeys. Sales and marketing teams are positioned to prioritize and target consumers exhibiting buying signals since they always have the most recent data at their fingertips.
Wrapping it up
Customer portals are now a must for businesses across all sectors. There are numerous excellent customer portals on the market, including the SuiteCRM customer portal, the Salesforce CRM customer portal, and many others. Learn more about a SuiteCRM Portal in WordPress or for Joomla and how it can seamlessly integrate with your business.