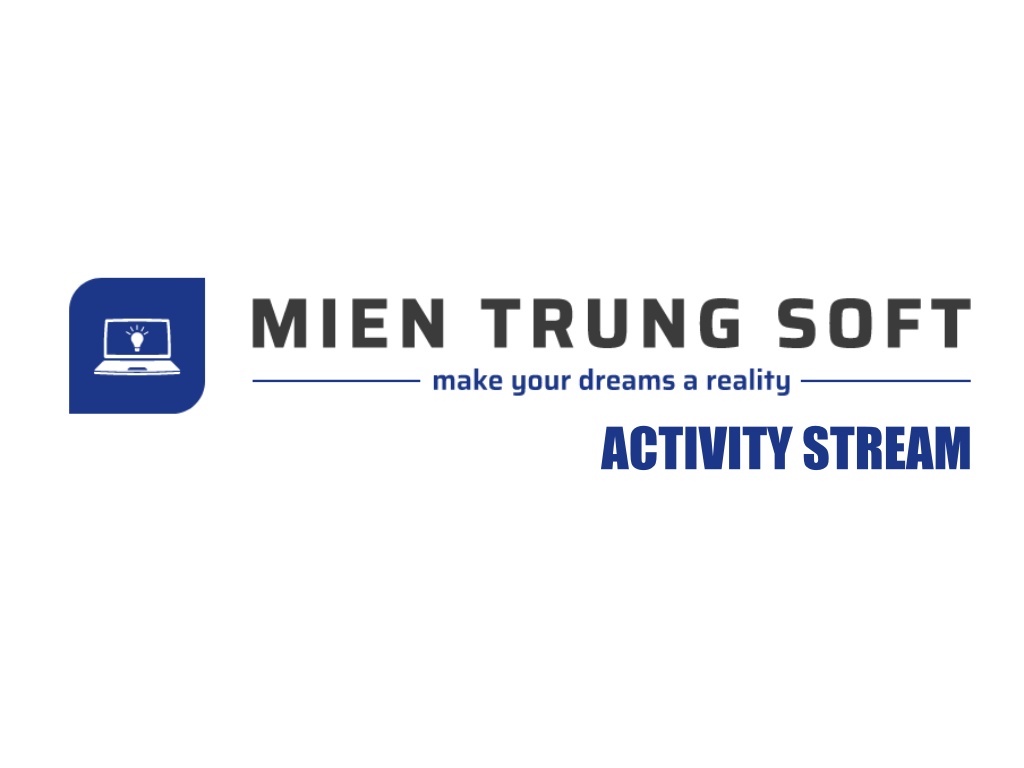 The MTS Activity Stream add-on enables users to view a list of activities performed on records. By using this solution, users can see who has updated important information on a CRM record and avoid making duplicate actions. Also, this feature helps admin monitor other users' activities by reviewing their actions in the CRM.
See latest activities per record and avoid duplicate actions
The MTS Activity Stream is an add-on that tracks any performed actions on a SuiteCRM record. For example, if you are the owner of a record you can easily see who has made an update, sent an email to your contact or account, or taken any recent action related to that record. With increased visibility, this add-on also helps you and your team avoid making duplicate actions on the same record, which can otherwise cause confusion.
For admin users, it is very easy to track employee performance. You can oversee and confirm if your team members have worked in the CRM and made updates to any records. In a few simple steps, you can activate this add-on to work with both core modules and custom modules.
How it Works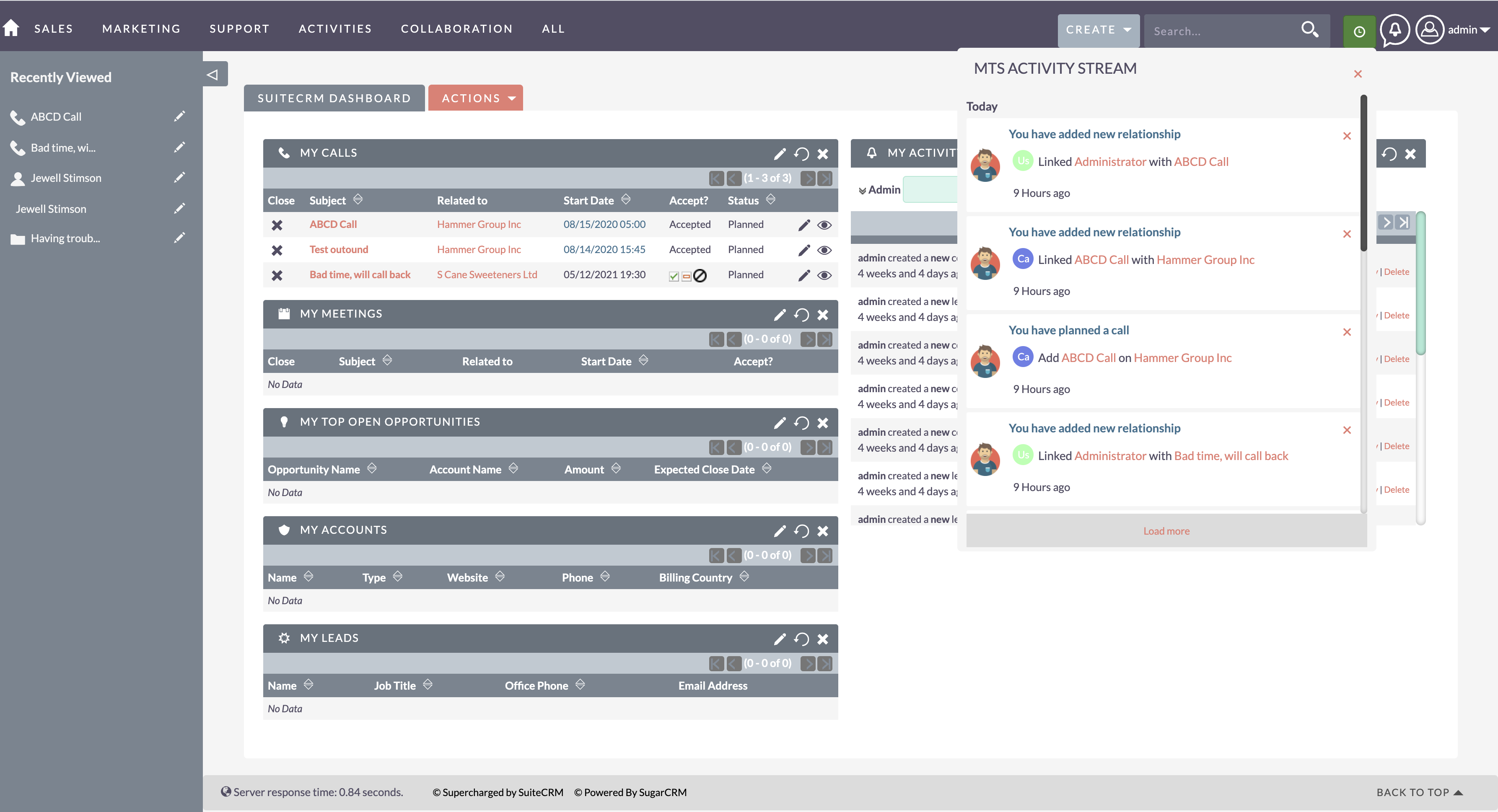 Very easy to enable the tracking of activities on any module from configurations.

Modern UI that can work on many popular devices, like mobile, tablet, and desktop.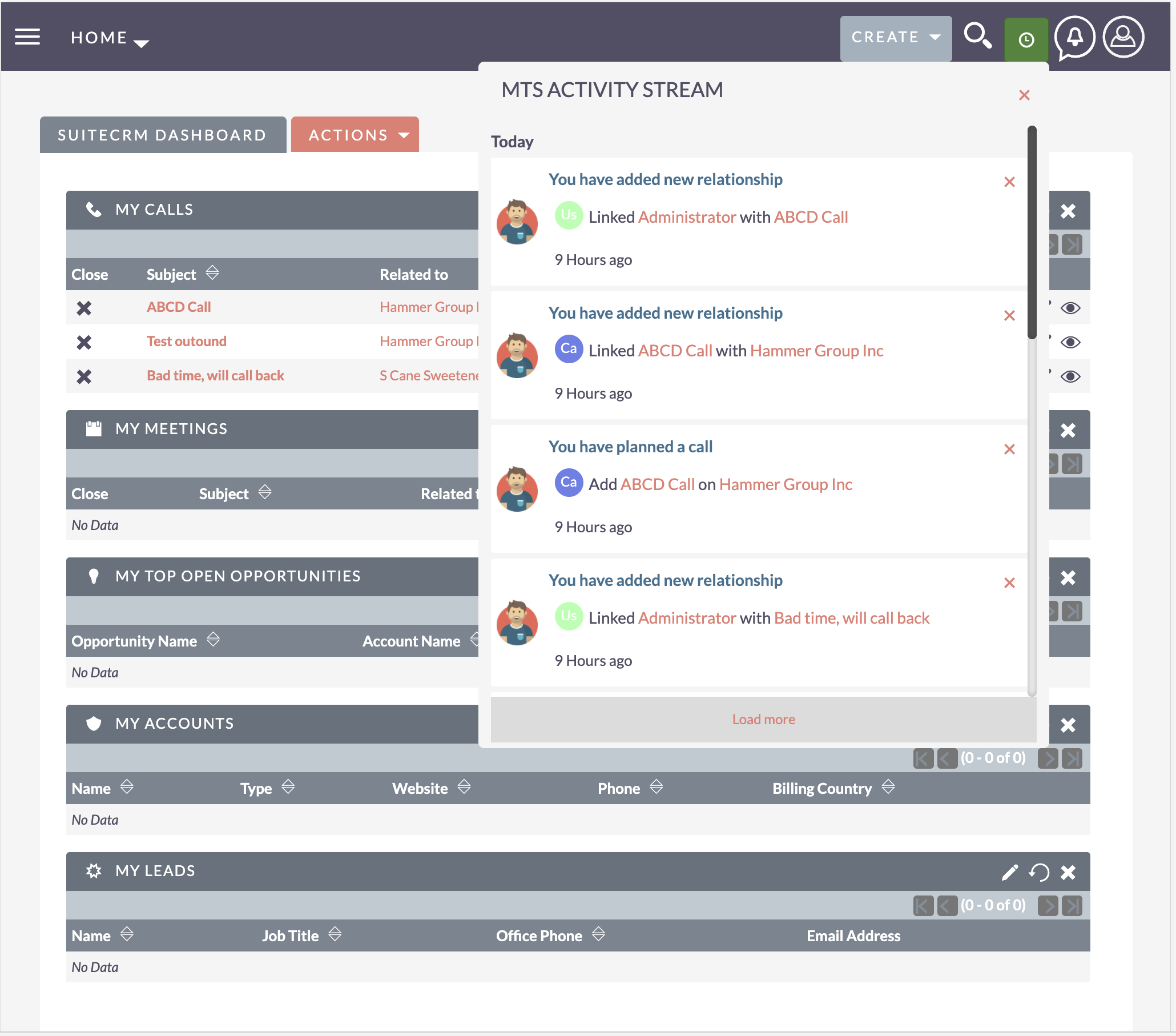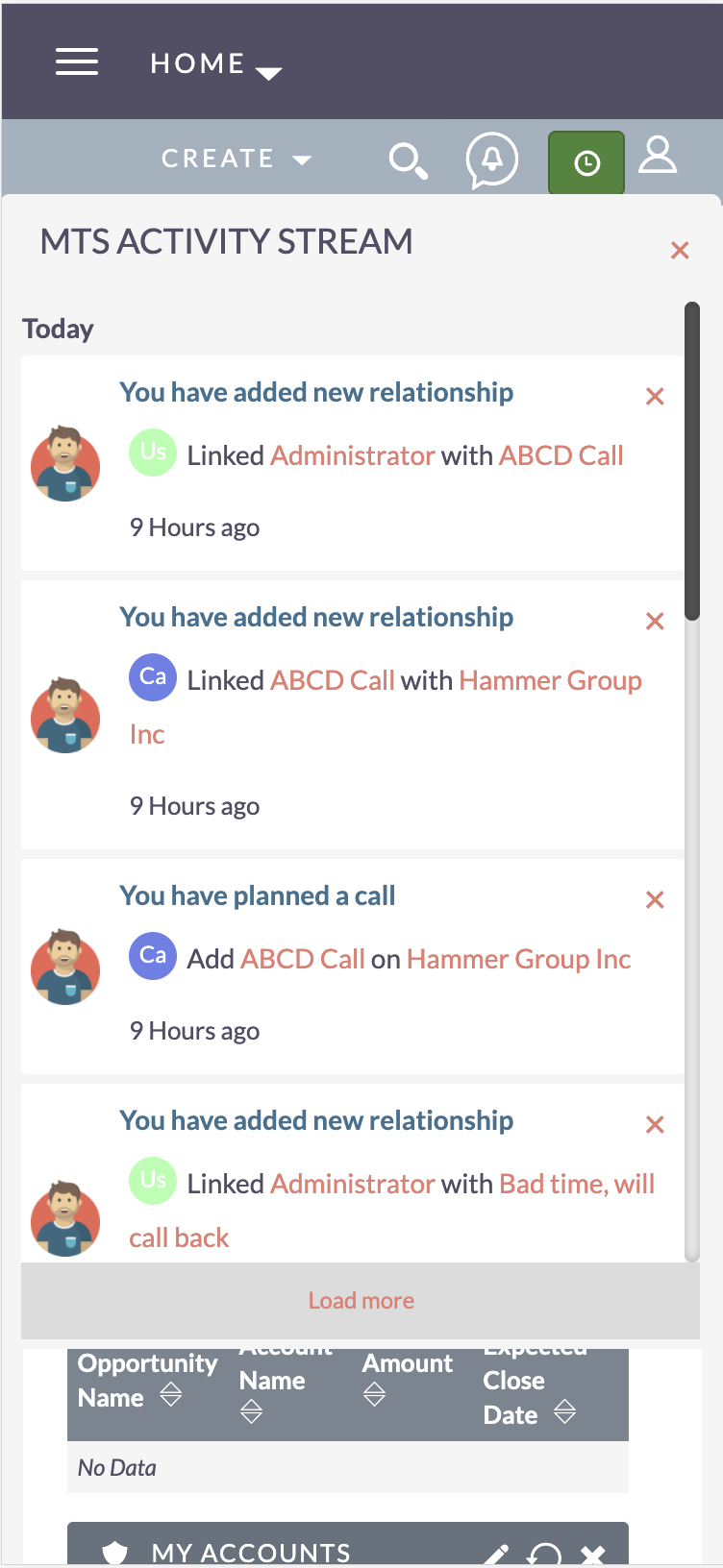 More add-ons to check out:
History Time Line: see everything in a single timeline view MTS Subpanel Search: quick search for any information on a subpanel MTS Field Highlight: highlight important fields, dropdown options on a record MTS Notification: notify users whenever they are assigned a record for any module in app MTS LineItems: link your products and services to the Opportunities module MTS Quick Search: The ability to search for important information using keywords in individual modules More SuiteCRM Addon, Plugins developed by our team
Contact Us
This is the first version of MTS Activity Stream and we plan to continually research and enrich its features. If you have any ideas or suggestions, please contact us by clicking the Learn More tab, then selecting the 'Have Questions?' option to email our team. We look forward to hearing from you.
Supported Versions
7.0.0 to 7.13.1
Most Recent Love from Users
ghansen