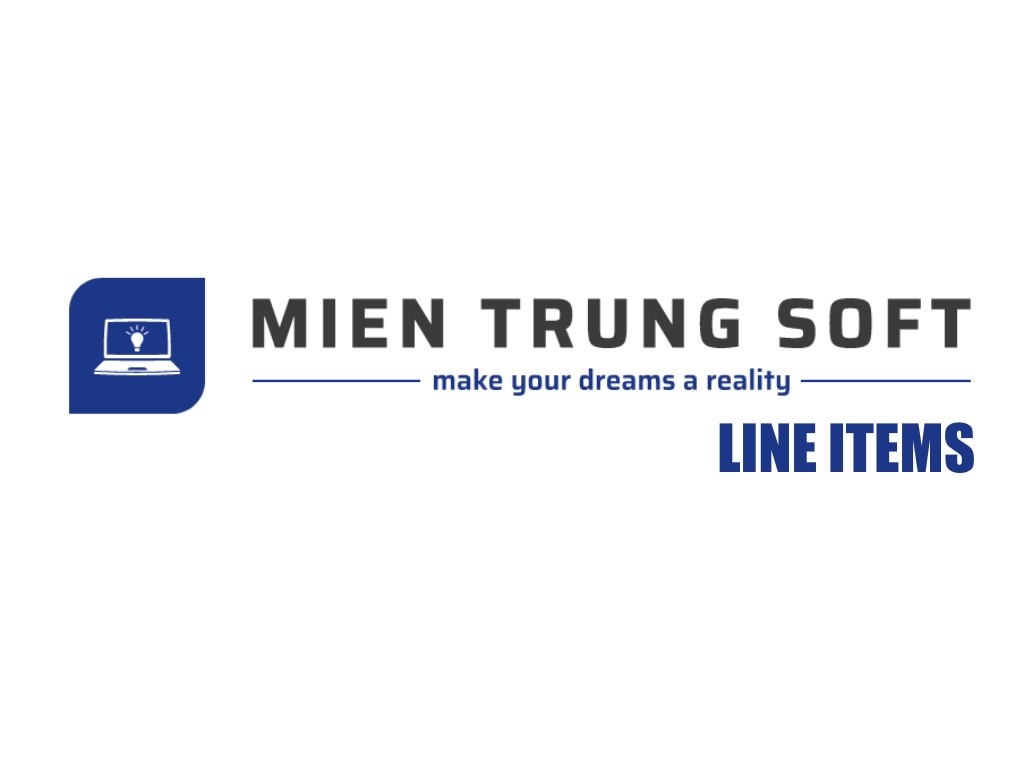 MTS Line Items is a tool to help you link your products and services to the Opportunities module. With it you can easily track both products and services that a customer has bought. It also supports converting an Opportunity to a Quote, Contract, or Invoice for a customer. Works with exporting to PDF, sending an Opportunity as a PDF, etc.
MTS Line Items add-on is a tool help you link your product and service to Opportunities module, It's that is help you easy tracking these products has bought by the customer. The features of this add-on are work the same Invoices, Quotes,.... help you save time and exactly when convert opportunity to contract, quotes,...
Also, it supports you quick convert Opportunity to Quote, Contract, or Invoiced to customer. export PDF, send Opportunity as PDF. PDF template popup has customized to fit with SuiteP theme (Support Invoices, Quotes, Contracts modules too). See screenshot in bellow.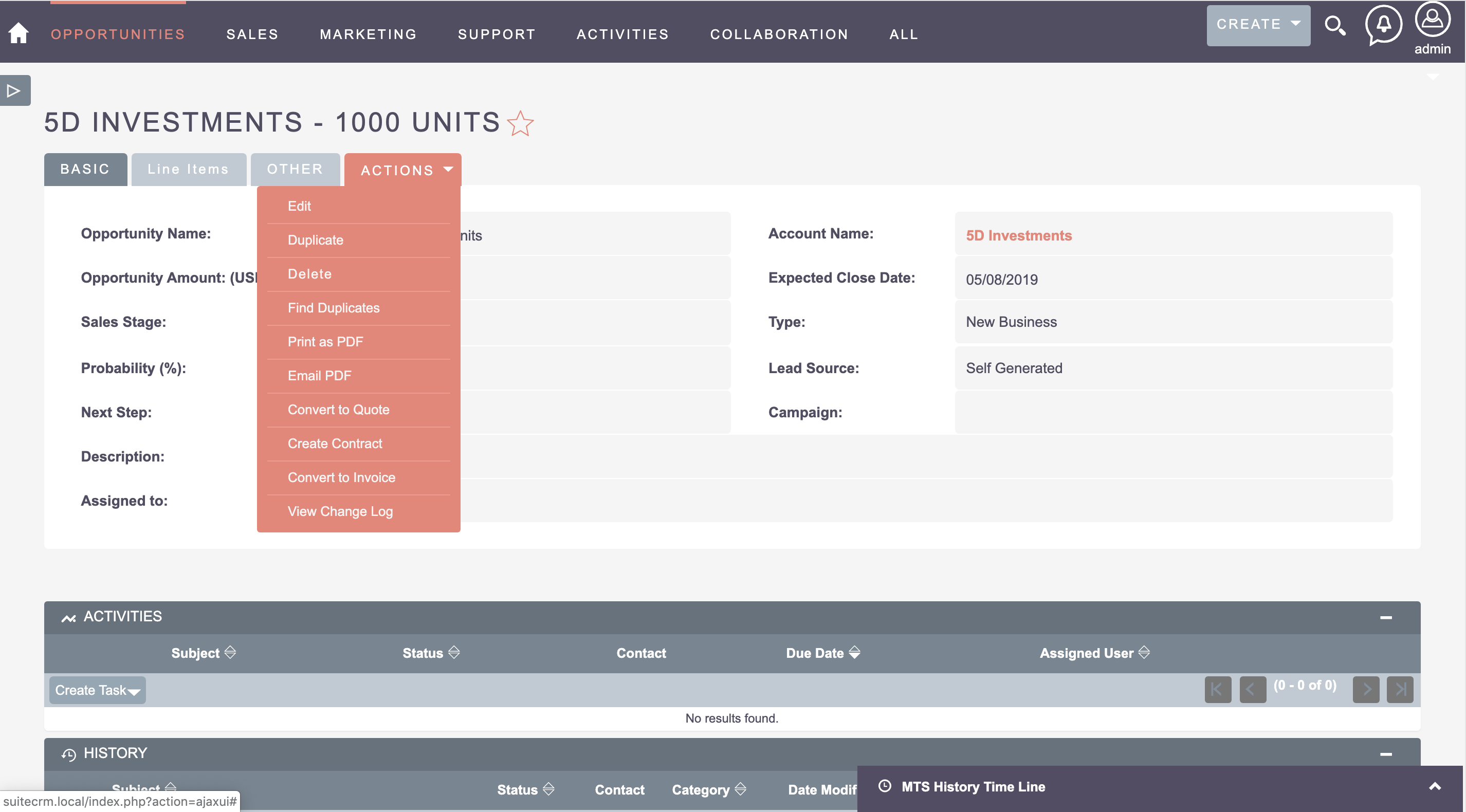 Add Products and Services when create Opportunity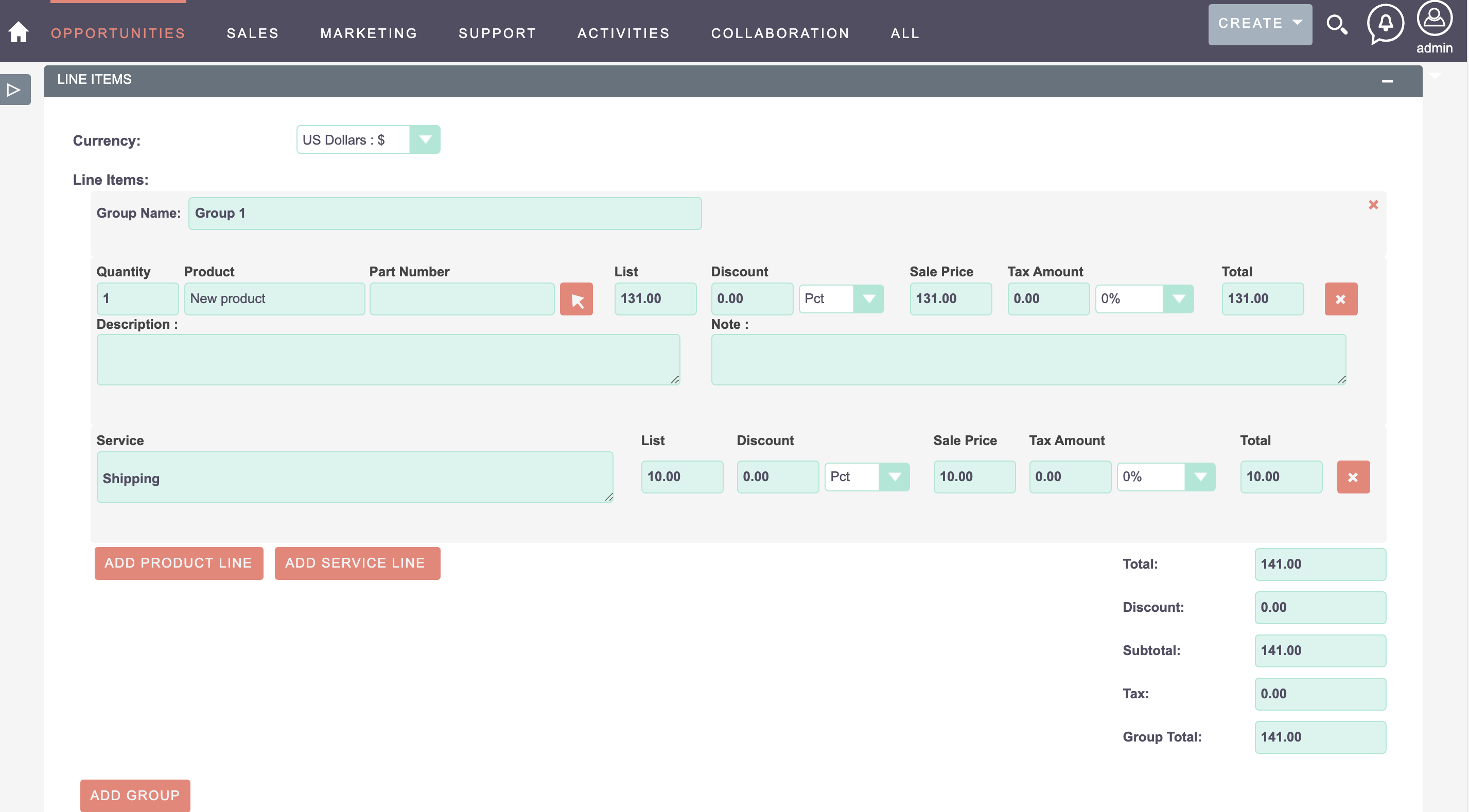 Print Opportunity as PDF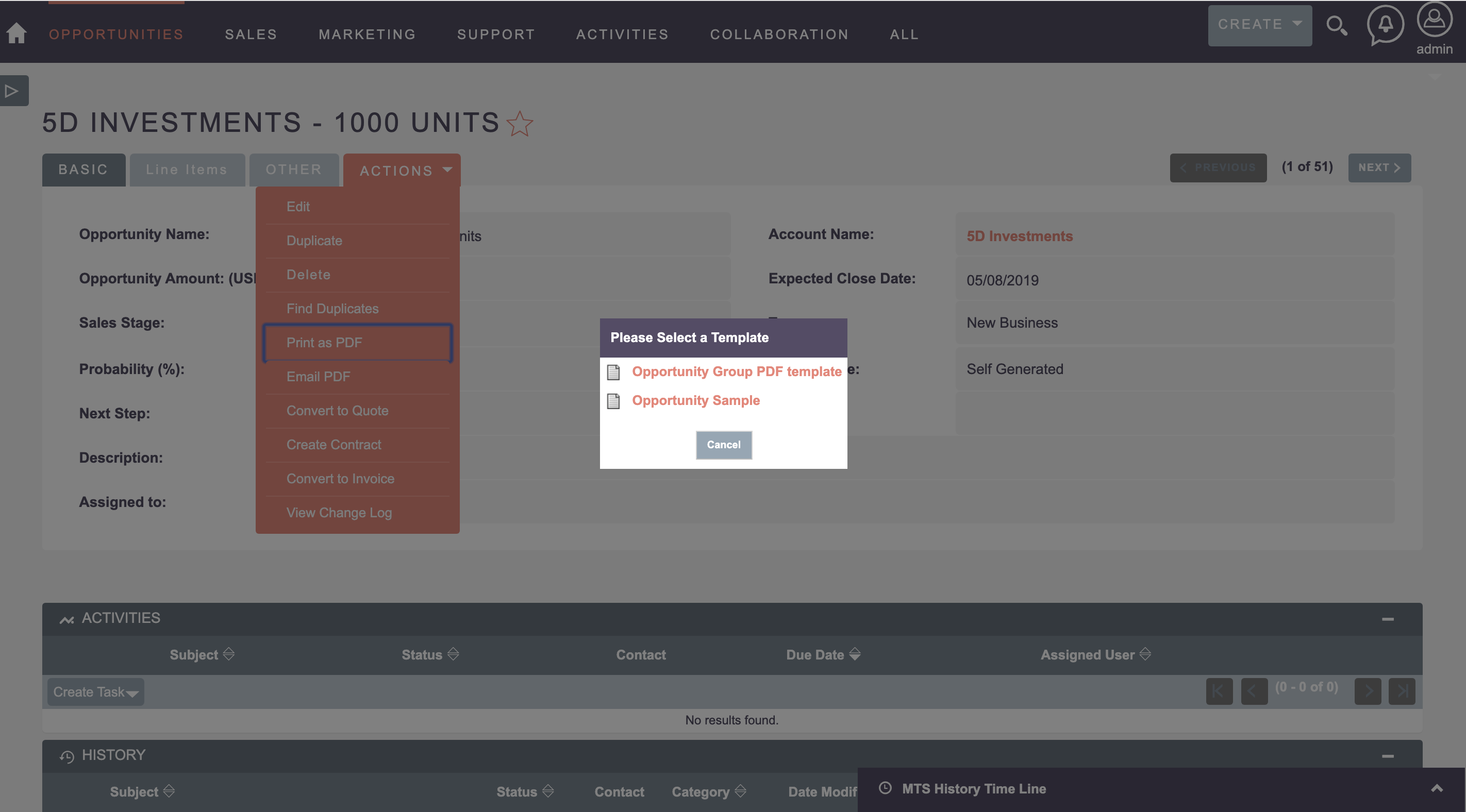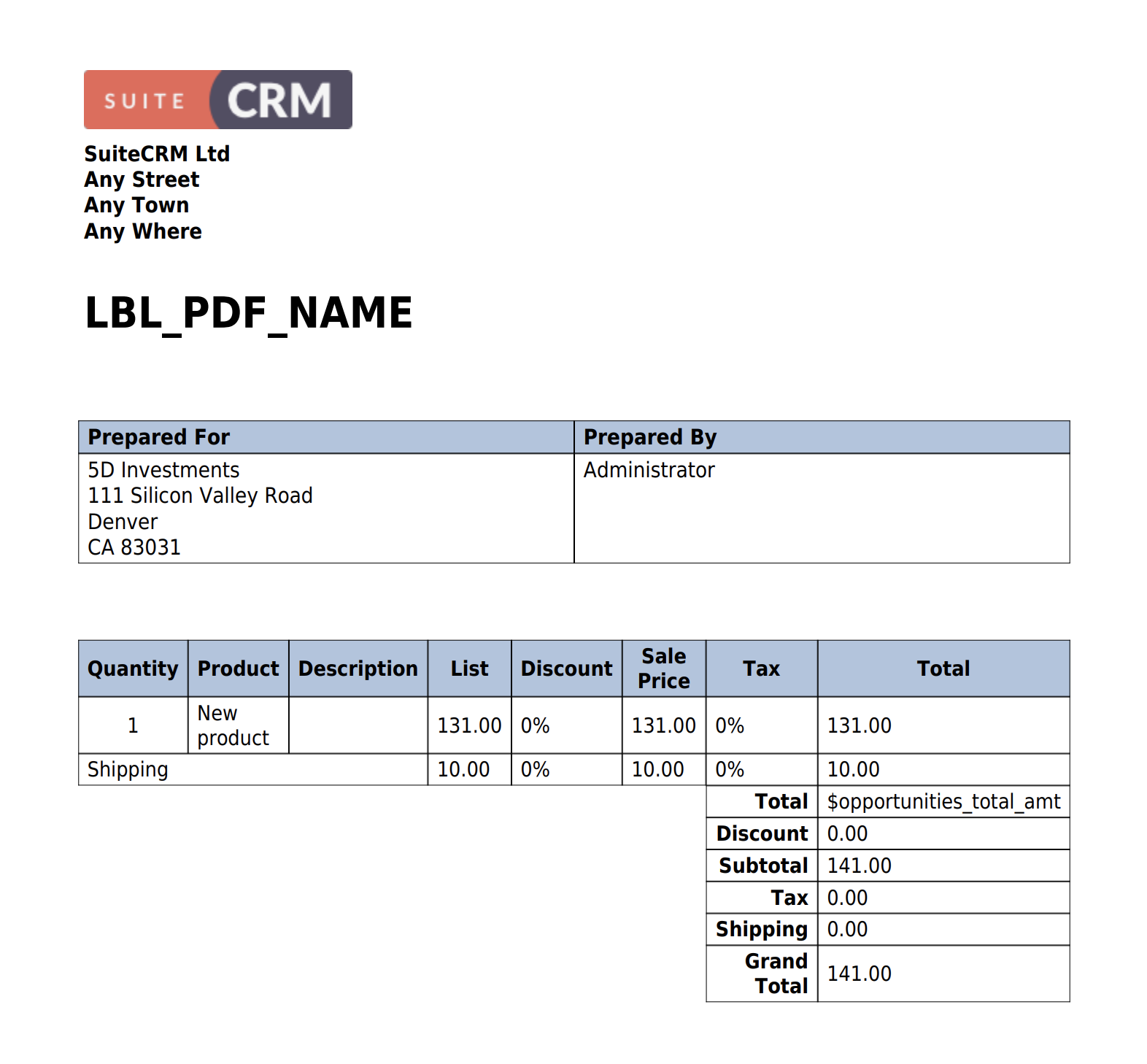 Convert to Contract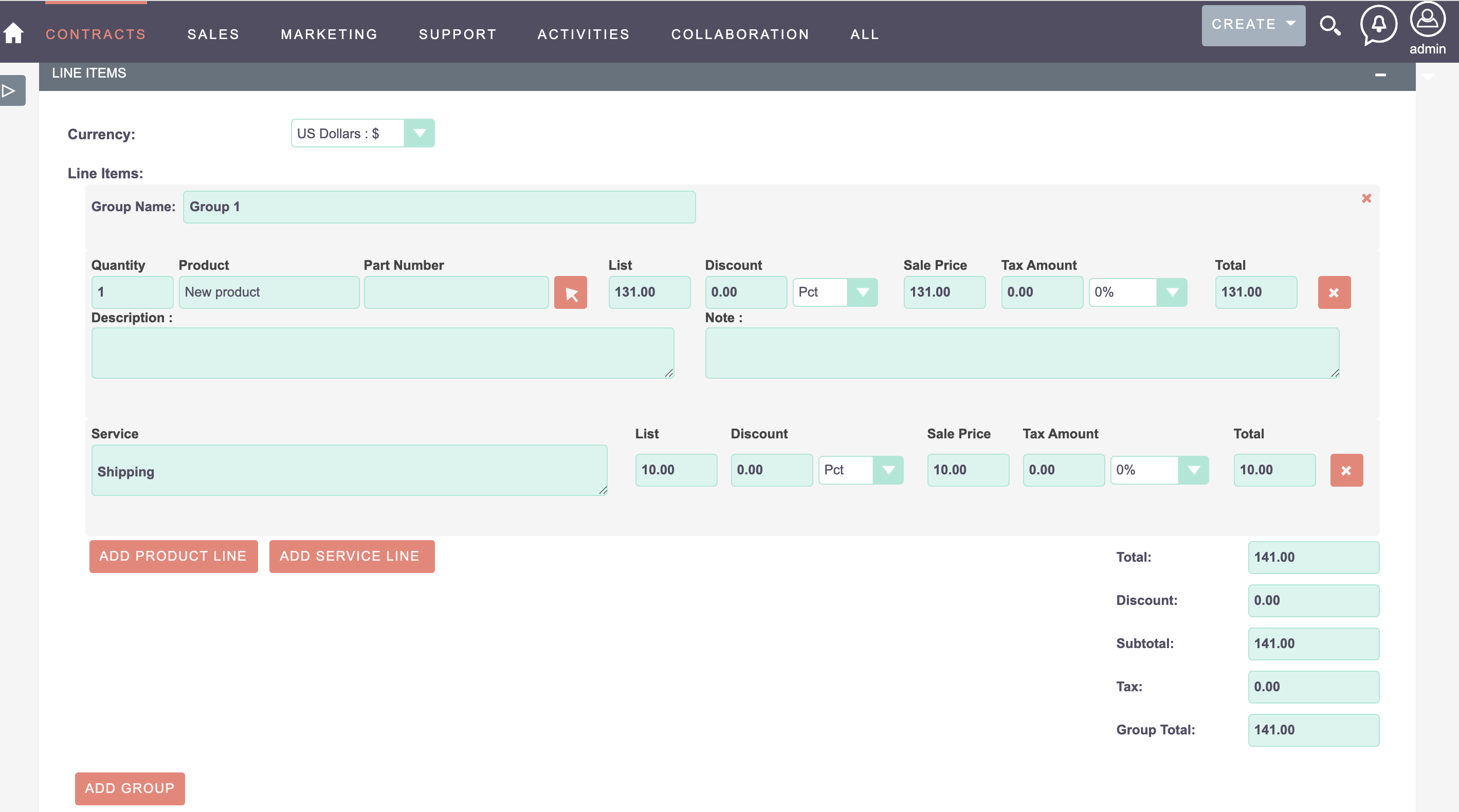 Convert to Quote
More add-on may you need
History Time Line: See everything in a single timeline view MTS Subpanel Search: QUICK SEARCH ANY INFORMATION IN A SUBPANEL MTS Field Highlight: Highlight important fields, dropdown options on a record MTS Notification: Notify users whenever they are assigned a record for any module in App
Our website
SuiteCRM Addon team
Supported Versions
7.0.0 to 7.13.3