Need a landing page for your next campaign? A way for your customers to create support cases? Do your sales reps need a way to enter leads? With WebToModule you can create custom webforms for these any many other users. Supports all modules, including custom modules.
#475 - Stages all showing on one page
Closed
General Question
created by Fitlink

Verified Purchase

3 years ago
Having issue with new install. Doesn't show stages (all stages 1-5 on same page).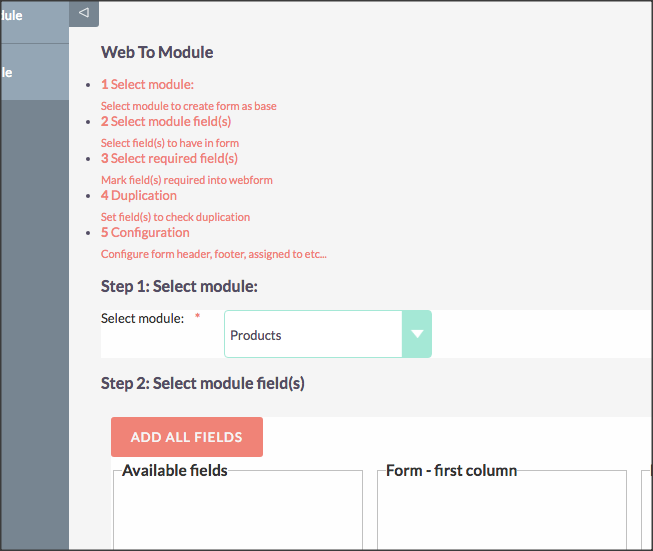 Supported Versions
7.0.0 to 7.11.15