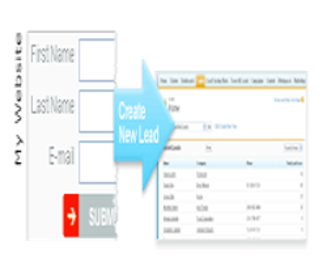 This plugins will help you to create a lead from Website. For example you have a website on which you are taking information of visitor. Then through the webhooks we can pass it to SuiteCRM. It will create a new lead in your SuiteCRM.
Create Case
Support Cases
Author
Status
Type
#4196 Install does not work on 7.12 -

Failed to copy cache/upgrades/temp/JkQOJS/custom/Extension/application/Ext/EntryPointRegistry/vrt_we

run242

Closed

Bug?

#3773 Contact -

Hi, I request a demo last week and didn't get any feedback about it. I need an example/tutorial o

gugafrullani

Closed

General Question

#3525 I install..now what? -

Hello, I install but now what? How I need to generate form to copy and paste in my website?

caygri

Closed

Installation

#3428 POST data not being filled, creating a blank lead -

On our dev server I am testing this plugin out and finding that when calling the webhook through cur

goodgreek

Closed

General Question

#2853 Where exactly is $bean->save(); -

After a number of attempts to get this plugin to work, It may be down to the fact that I'm unfamilia

bshaw

Closed

Bug?
Supported Versions
7.0.0 to 8.0.3