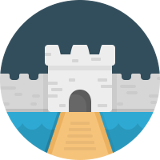 Control what your users can access and save time, money, and frustrations. Lock down sensitive data in SuiteCRM to specific groups or teams. Supports unlimited assigned users, unlimited group assignments to records, custom layouts for each group, login/sudo capabilities and much more.
#773 - Is it possible to dynamically remove ability to edit sets of records based on a value in the record itself?
Closed
General Question
created by Armin 4 years ago
Current Environment:
SuiteCRM v7.8.2
Apache 2.4
PHP 5.6
MariaDB 10.2
Ubuntu 16.04
I have a custom Module in SuiteCRM that has another custom Module as a relationship (One to Many). In the UI it is displayed as a sub-panel. In this subpanel there are obviously rows and columns, and the last column is the EDIT button. I'm aware that this layout can be changed using a number of methods, such as within the Studio, but those changes are not dynamic based on a value of a record.
I have a field in my parent Module that can be one of 4 values. Let's say it's 1, 2, 3, and 4. If the parent Module that is being displayed in detail view has a value of 1, for example, then all the records in its child module should not be able to be edited. If the value is 2, 3, or 4, then the edit button should appear in the subpanel for each record.
Is this possible with SecuritySuite?
Please let me know if I can elaborate for further understanding.
Supported Versions
7.6.2 to 7.12.6