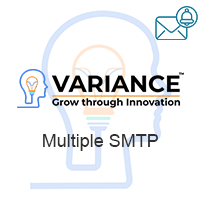 Want each user to have their own outgoing email server configuration? This add-on is perfect for that. Each user can setup their own outgoing server.
#2290 - From Name Incorrect When Not Sent From Workflow
Closed
Bug?
created by screenflex

Verified Purchase

3 years ago
The company I work for is currently trying out the trial of Multi-SMTP. We got it because we wanted the ability to send workflow emails from a specific user's email address, depending on the workflow. This worked very well. However, since installing, if you are manually sending an email, the "From" name does not display what was set. Furthermore, the only way to fix this is to uninstall the entire add-on. I would love to discuss this issue further and see if we can get it working within the next 20 days or so, before the trial ends.
Supported Versions
7.9.3 to 8.2.2
Most Recent Love from Users
tgamez