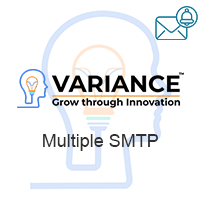 Want each user to have their own outgoing email server configuration? This add-on is perfect for that. Each user can setup their own outgoing server.
#1917 - Only one user is able to send emails thru Multiple SMTP
Hello,
SuiteCRM version 7.11.2 No modifications made - The only modules loaded are Multiple SMTP and a french language pack
For some reason, only my account is able to send emails without generating an error from the system while using Multiple SMTP.
The test email is working when configuring the outgoing SMTP but it shows an error when trying to send an email thru the mail application.
My account does not have that problem but all other accounts that were configured exactly the same way have this behaviour.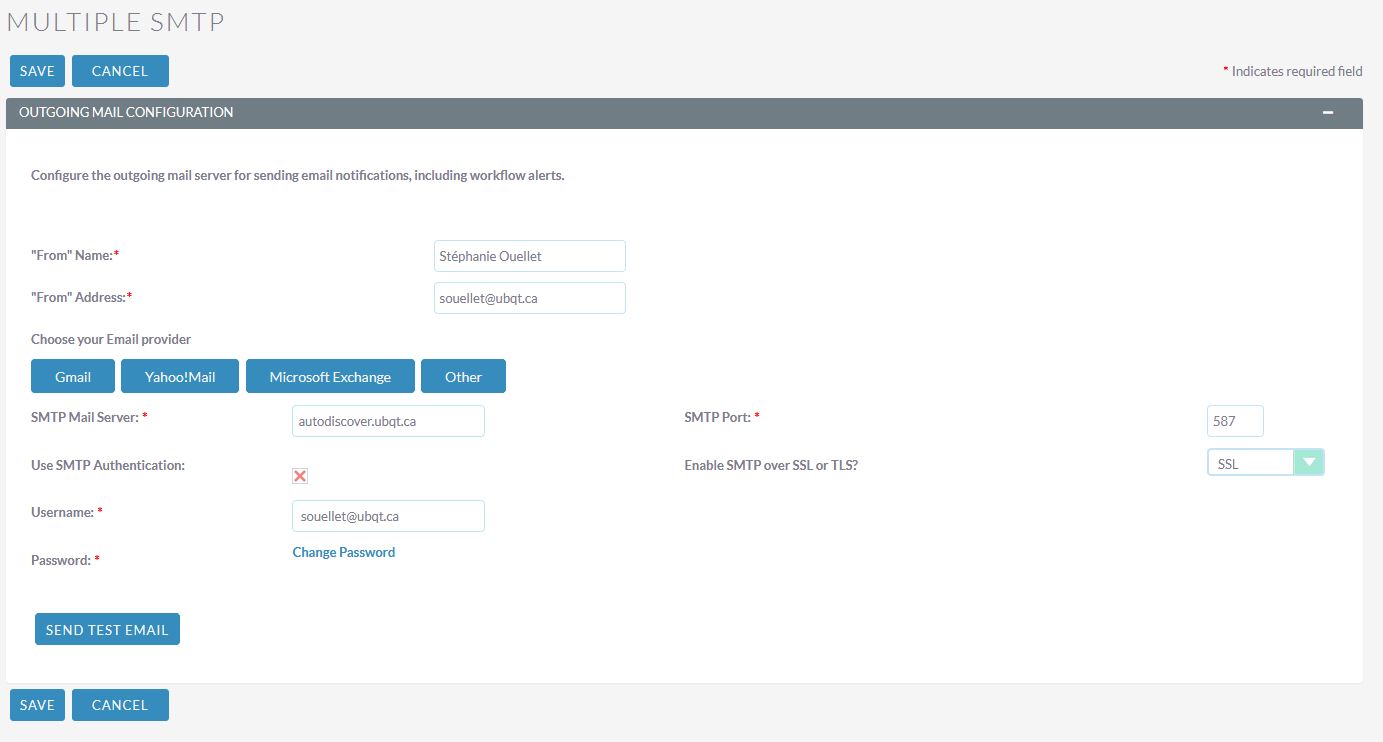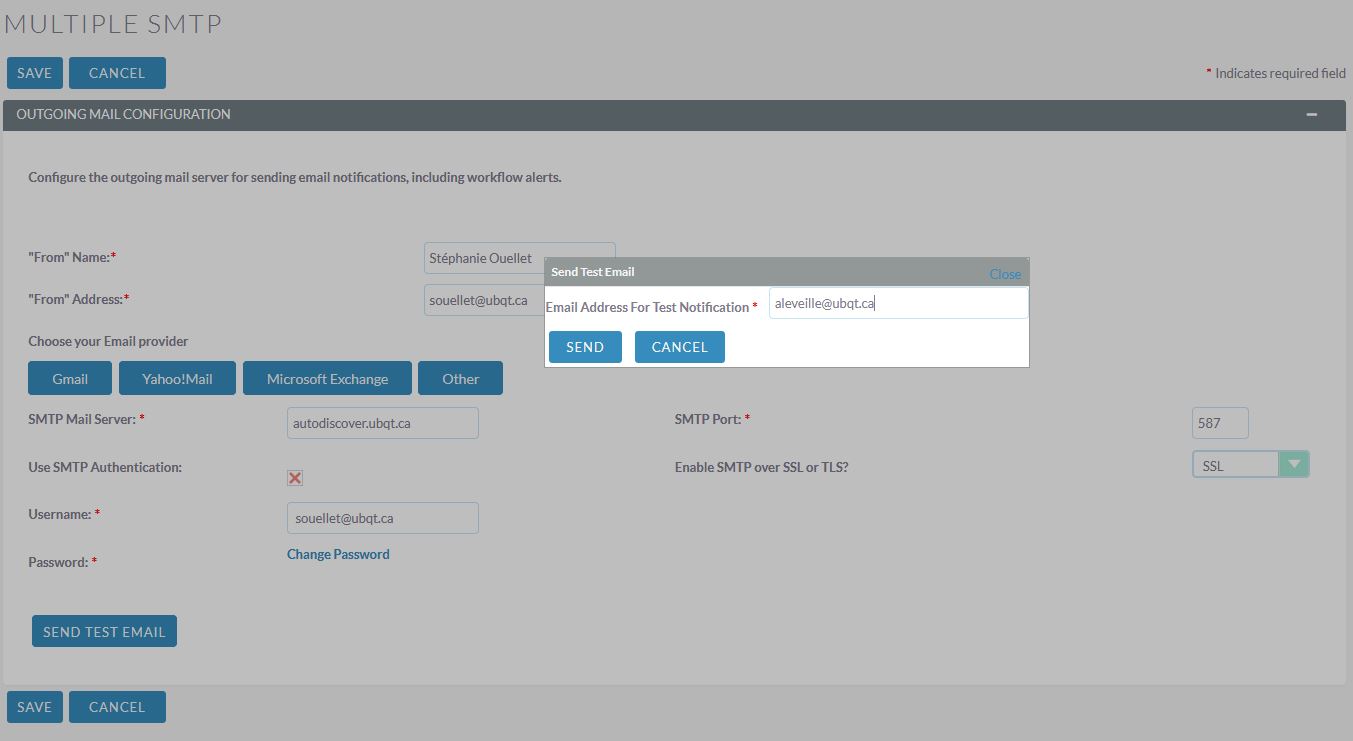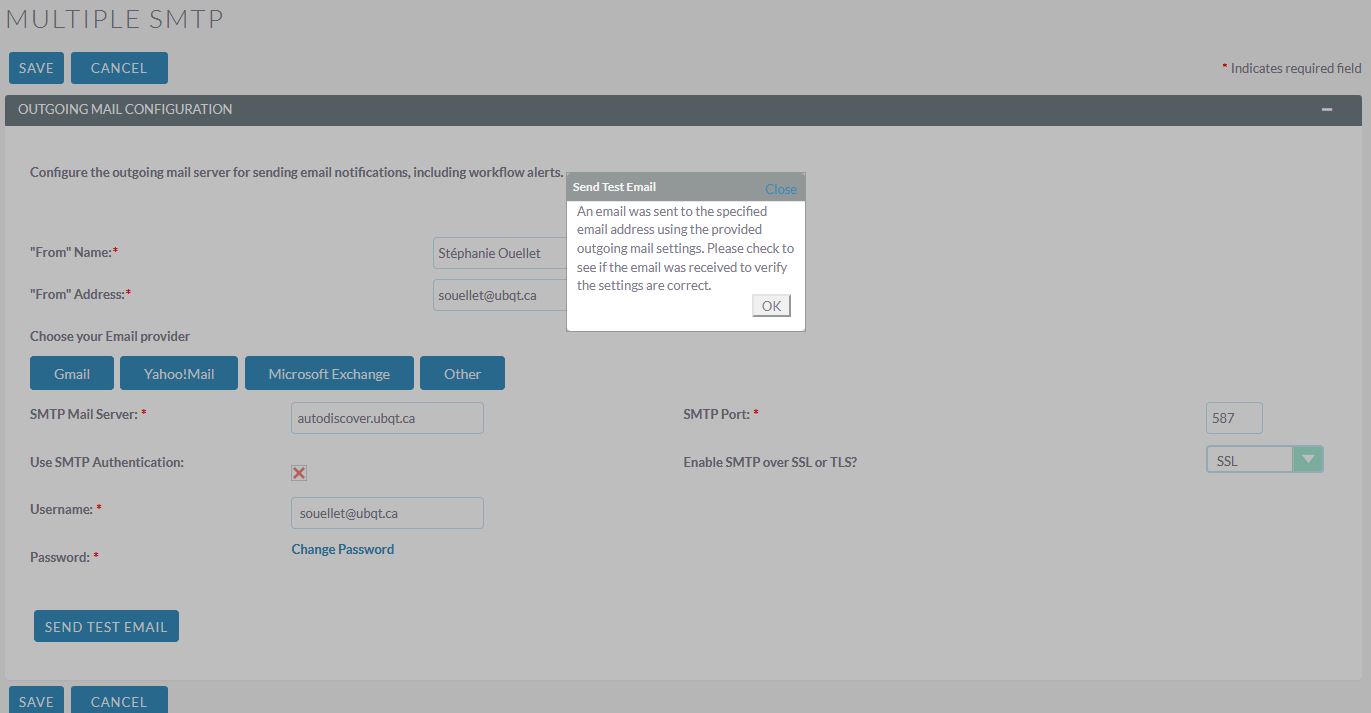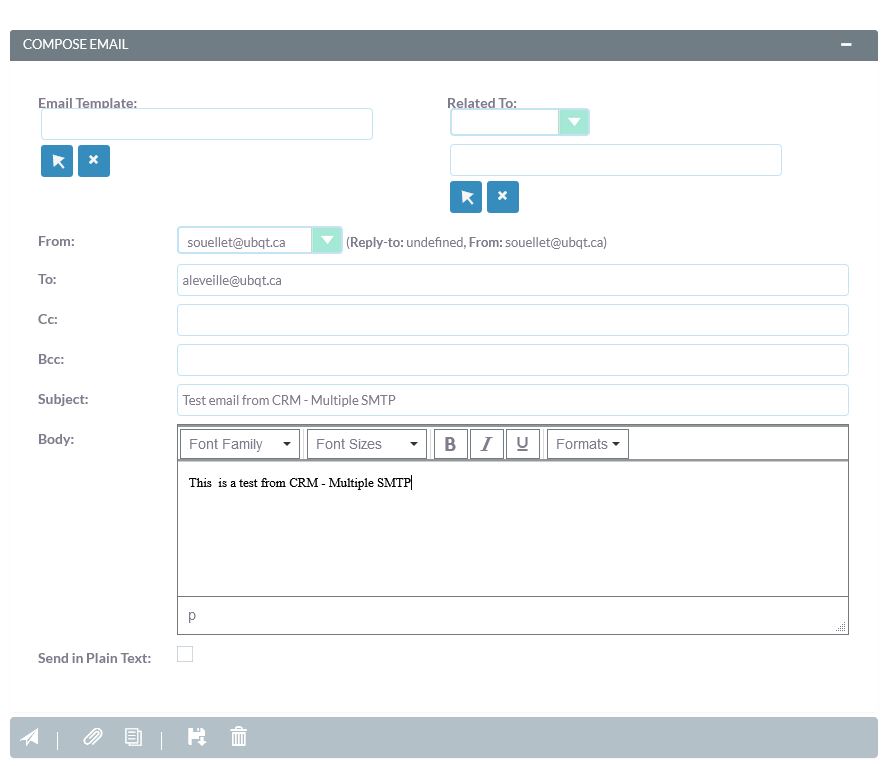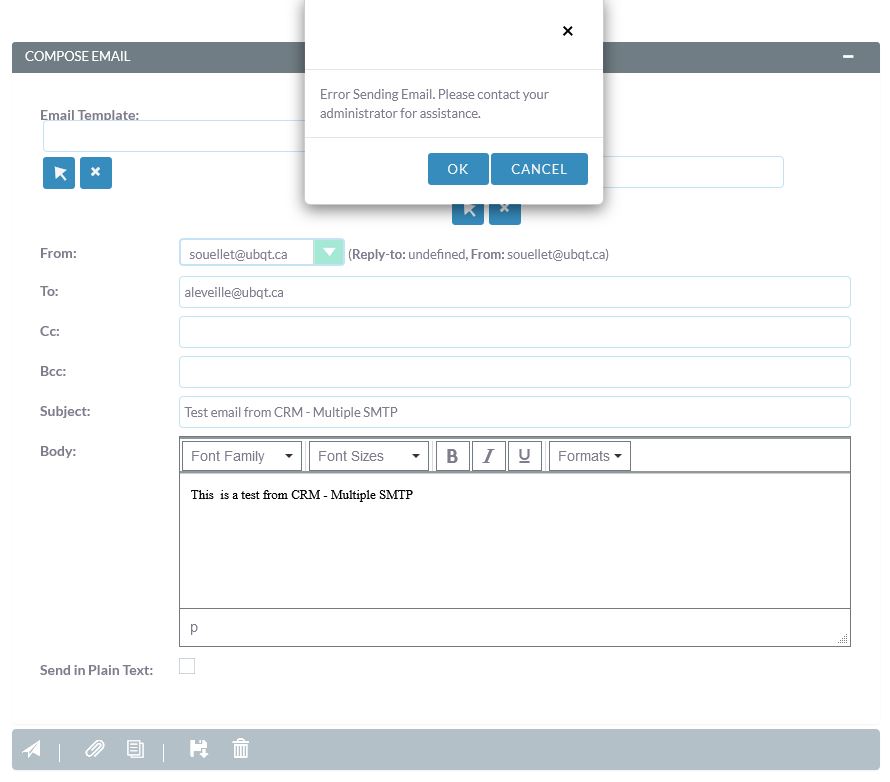 Kind regards
Supported Versions
7.9.3 to 8.2.2
Most Recent Love from Users
tgamez