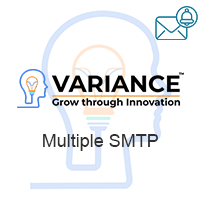 Want each user to have their own outgoing email server configuration? This add-on is perfect for that. Each user can setup their own outgoing server.
#1914 - From does not appear to show correct sender
Hello,
I just installed Multiple SMTP on our Suite CRM 7.11.2 server.
Works fine, the only problem is that it does not show the sender name that was configured when email are sent. Please see attached screen captures for more details.
Kind regards
Supported Versions
7.9.3 to 8.2.2
Most Recent Love from Users
tgamez