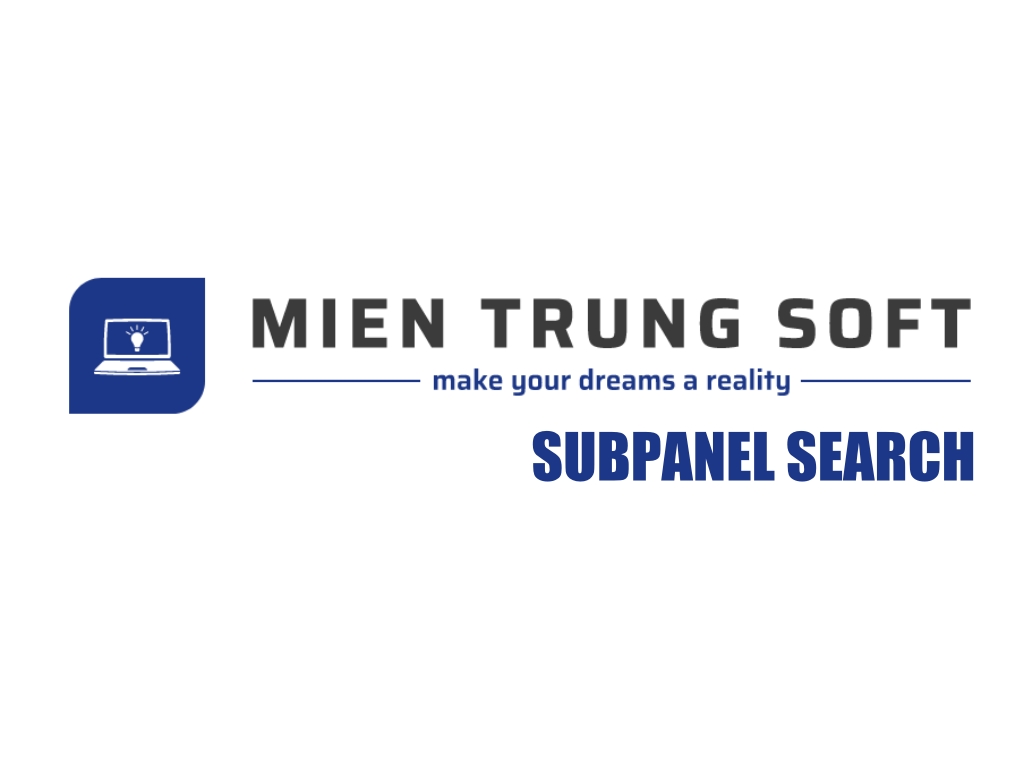 MTS SubPanel Search makes it easy to QUICK SEARCH ANY INFORMATION IN A SUBPANEL. Because you can filter searches right from any subpanel you can drill down to the exact record you need in little time. This gets you back to focusing on the real business value task on hand.
#2585 - Subpanels empty when collapsed
Closed
Bug?
created by ghansen

Verified Purchase

3 years ago
We've found that if the subpanels are collapsed and and you expand them, they are empty, but if you select the search button in the subpanel it will populate the records in the subpanel.
This is a little confusing for users and took be by surprise at first as all the sudden our subpanels were empty, but once i hit search the records appeared. Any thoughts on this?
Supported Versions
7.8.0 to 7.14.0
Most Recent Love from Users
ghansen