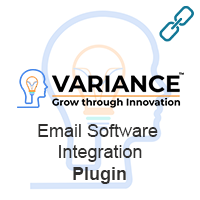 Email Software Integration helps you to connect your SuiteCRM Leads/Contact/Subscriber List with your favorite email marketing platforms. The following marketing platforms are supported: SendGrid, Mautic, Constant Contact, Active Campaign, SendIn Blue
#3062 - Does this Module support SuiteCRM v7.11.15
Closed
Bug?
created by Neurocom a year ago
We are currently trailing your module & have installed "VIEmailSoftwareIntegration-8.0-Version7.11.zip" & I am running the latest version of SuiteCRM v7.11.15.
1) Configured the API Configuration successfully using "Active Campaign" using https://URL/api/3
2) However when mapping the "Module Mapping"
Title: Test
Status: Active
Select Email Software: ActiveCampaigns
Active Campaigns Module: Contacts
SuiteCRM Modules: Contacts
I clicked "Sync Fields" & got the message "Fields synchronization completed From ActiveCampaign Contacts Module"
When going through Module Mapping I noticed a different which I highlighted in yellow I continued though with just "First Name" & "Last Name" mapped out.
(If you cannot see the screen shot "Field Mapping" is called "undefined" & "SuiteCRM Contacts Fields" is called "undefined Contacts Fields" & Active Campaigns Contacts Field is called "undefined contacts undefined" which is a little wierd)
I still continued & tried just a "Sync Undefined to SuiteCRM" as I was only wanting to add data to SuiteCRM for the moment.
SuiteCRM
Date Module name Created Updated Failed
2020-09-09 06:25:11 Contacts 0 0 0
We did previously use CSV files to import contacts from ActiveCampaign which was about 5,500 contacts but there should still be another 100 contacts not in SuiteCRM that should be pulled in when I press "Sync Undefined to SuiteCRM".
Kind Regards
Jeremy
Supported Versions
7.7.0 to 7.12.1