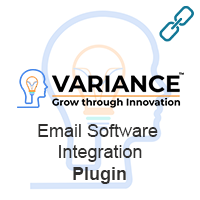 Email Software Integration helps you to connect your SuiteCRM Leads/Contact/Subscriber List with your favorite email marketing platforms. The following marketing platforms are supported: SendGrid, Mautic, Constant Contact, Active Campaign, SendIn Blue
Email Software Integration Tools from the VIPL Team integrates SuiteCRM with your chosen Email Marketing platform. Many of the top rated email marketing software options are supported.
Email Software Integration Tools offer integration of following Top email marketing tools :
SendGrid Integration with SuiteCRM
Mautic Integration with SuiteCRM
Constant Contact Integration with SuiteCRM
Active Campaign Integration with SuiteCRM
SendIn Blue Integration with SuiteCRM
"Email Marketing Software Integration" extension from VIPL offers integrations of mentioned features with the following Email Marketing Software tools: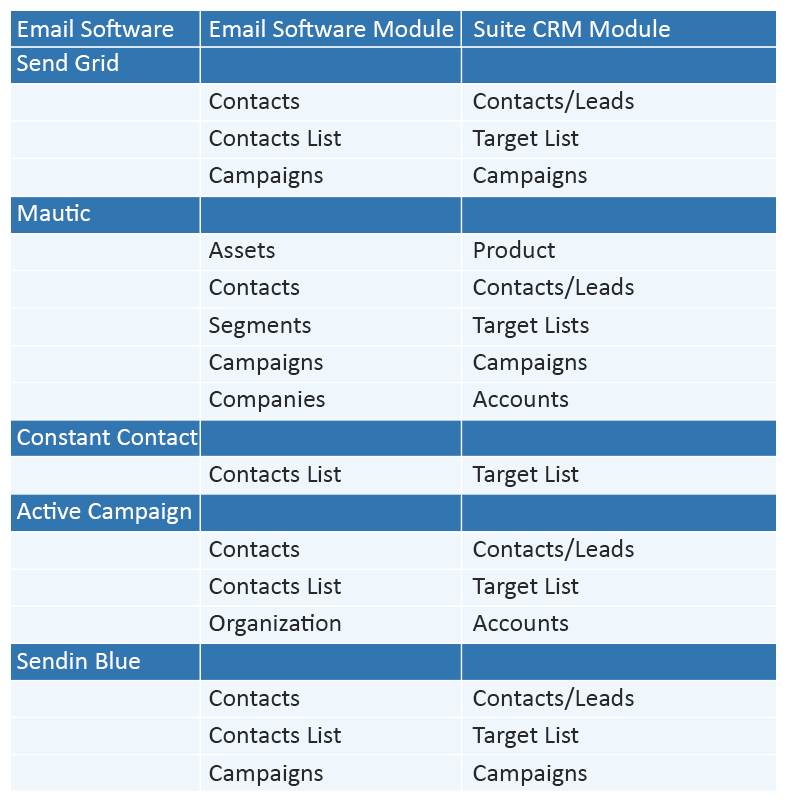 Some of the capabilities:
- Manage Email Marketing software subscribers from SuiteCRM leads, contacts, and TargetList or Campaings
- Upload Email Marketing Tool's subscribers as SuiteCRM leads
- Sync Email marketing Tool's lists to map SuiteCRM's List
- Sync leads and contacts from SuiteCRM to Email marketing Software Tools and Vice versa.

Here are some of the features that make our extension unique.
1. Easy to use interface.
2. Mapping module fields.
3. Manual Sync available for SuiteCRM to Email Marketing Software and Vice versa.
4. Automatic Sync available for SuiteCRM to Email Marketing Software.
See more about how it works in our User Guide
SendGrid User Guide
Mautic User Guide
Constant Contact User Guide
Active Campaign User Guide
SendIn Blue User Guide
Database Compatibility :
1) MYSQL
2) MSSQL
Our Online Support Hours :
11:30 PM US Eastern Time to 09:00 AM US Eastern Time
04:30 AM GMT Time to 02:00 PM GMT Time
Supported Versions
7.0.0 to 7.11.10